Buying Guide: The Best Motherboards for Quad Core Systems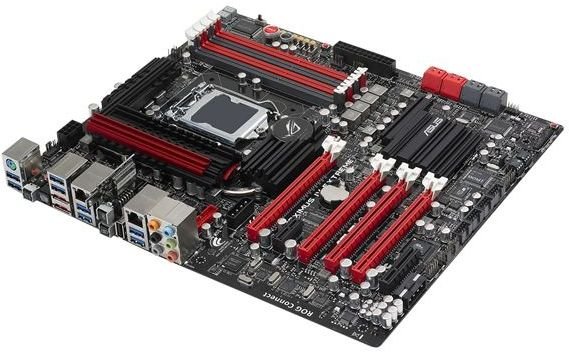 Quad Core - Maximum Performance
Today's quad-core processors can be installed on the same motherboards as most dual-core processors. This means you have an wide selection of motherboards available.
However, if you want to squeeze the most out of your quad-core processor you'll want to buy a motherboard that is feature rich and great for overclocking. While dual-cores are perfect for home and office PCs, quad-core processors are more suited to gaming and workstation applications, where performance is important.
Let's take a look at a few high-end motherboards for quad core CPUs.
ASUS Maximus IV Extreme (Intel P67)
If you're looking to build the fastest quad-core system possible, you'll want to buy one of Intel's second-generation Core i5 or i7 processors and then pair it with an excellent motherboard. The best choice of high-end mobo for most buyers will be the ASUS Maximus IV Extreme.
This motherboard has it all. USB 3.0, 4x PCIe 16x slots, 8 SATA ports (4 of which at 6Gbps) - you name it, this motherboard has it. There is even Bluetooth integrated right onto the motherboard. These features aside, the Maximus is designed to be an excellent overclocker. The layout provides plenty of room for large heatsinks and the BIOS makes it easier to overclock than ever before.
You will have to pay a price for all of these features. Most retailers want over $360 - and that's likely more than you spent on the quad-core you're going to place on it. In terms of bang-for-your-buck, there are better boards out there.
ASUS Crosshair IV Formula (AMD 890FX)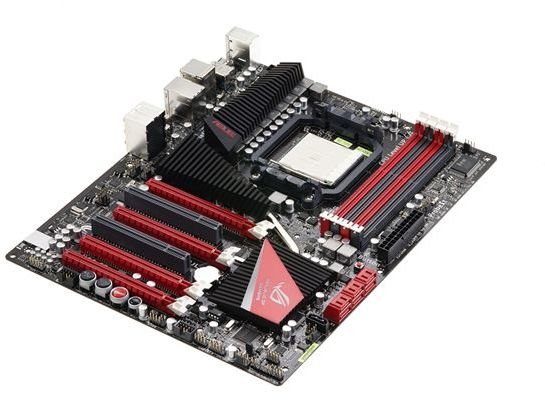 Essentially the AMD cousin to the ASUS Maximus, the Crosshair offers a lot of features that are similar. In fact, it's probably the superior board. It offers two more SATA 6Gbps connections than the Maximus, and while it has the same number of PCIe 16x slots, it has the ability to run two of the slots at full x16 speeds (the Maximus can only run a single slot at full x16 speed). The only feature you'll likely miss is integrated Bluetooth.
Despite the excellent hardware, the Crosshair is priced at just $229. Obviously, when combined with the much lower price of AMD's current quad-cores, a system build with an AMD Phenom II X4 is and this Crosshair board will be substanially less expensive than a system build using an Intel processor and the Maximus Extreme. This could be the route to take if you want quad-core power but you're on a budget.
ASRock Extreme4 (Intel P67)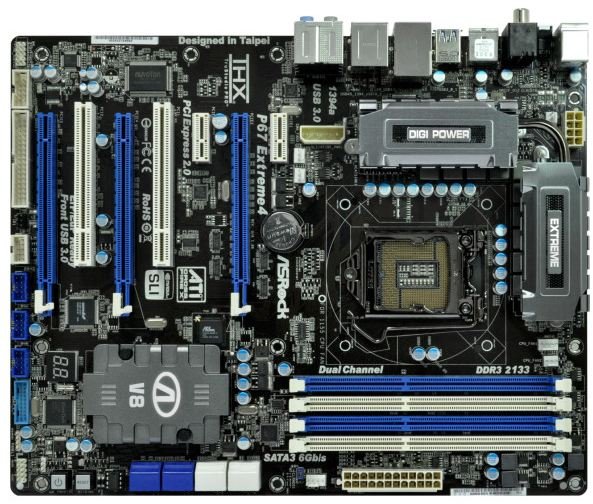 The ASRock Extreme4 is a bit of a wonder. Here is a board that is made by a relatively unknown company that has, until recently, focused on building basic low-cost boards rather than high-end masterpieces. Yet in spite of its underdog status, the ASRock Extreme4 has received numerous favorable reviews, both from journalists and from customers.
After looking at the features it isn't hard to see why the board is so popular. With a few exceptions, the ASRock Extreme4 has connectivity similar to the ASUS Maximus IV Extreme. The major differences are the lack of integreated Bluetooth and one less PCIe 16x slot, but neither of these is even close to a dealbreaker.
And then there is the price. At $160, the ASRock Extreme4 undercuts every other high-end motherboard currently available for Intel processors. If you're looking to save some money and you don't mind rooting for the underdog, this board should be perfect.
References
Anandtech: ASRock P67 Extreme4 Review
Bit-Tech: ASUS Crosshair IV Formula Review
Overclock3D: ASUS Maximum IV Extreme Review
All images courtesy of manufacturer press materials.