Finding and Installing Logitech Quickcam Webcam Drivers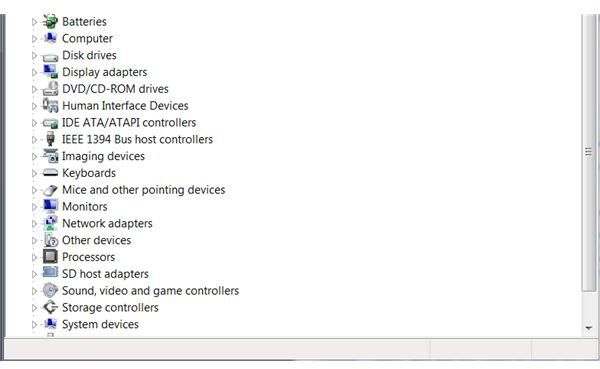 The Automatic Way
If you are having difficulties with your Logitech Quickcam webcam, then you may need to update or reinstall the drivers. Hopefully, you can do this in the fairly pain free way. If you are lucky, then Windows will be able to find and adjust for your equipment all on its own.
When you connect the webcam, if you have not connected it before, there should be a little pop-up that mentions the wizard for adding hardware. Click it to pull up the installation wizard and then just follow the instructions. If your particular webcam came with a CD for the drivers, then this is the time to put it in. Otherwise, just follow the instructions and wait for it to finish.
If you need to reinstall or update the drivers, you can also work with the automatic processes.
Pull up your Start Menu, and then right click on the tab My Computer. Click on Properties. On this new screen detailing your system, look on the left for a button labeled Device Manager. Click this to pull up another new window with a list of devices. Your Logitech webcam should be located on the tab for "Imaging Devices." Click it and then right-click on the webcam. First, scan for update. If none are found or this does not solve the problem, right-click and choose to uninstall the drivers. Once this is done, right-click anywhere in the manager and have it scan for hardware changes. It should detect and attempt to reinstall the Quickcam drivers.
The Slightly Less Automatic Way
Thankfully, Logitech offers nice support for finding new drivers for your webcams. All you need to know is your product's name, and you will be fairly well set. If you have forgotten it, look underneath or on the sides of the webcam for it. If there do not appear to be any markings, don't worry too much. You will just have to match it up with the pictures on the Logitech page.
Start by going to the Logitech product support page. You can get to it through this link, https://www.logitech.com/en-us/support-downloads. You will need to click on the tab for webcams to pull up a more detailed list. If you do not have the name, just go through the list slowly until you see your Quickcam webcam. If you have the name, just pick it out and click on it.
On this page, there are several buttons above the product and basic support page. You want to click on "Downloads." On this page, just select your operating system, and then pick out the installer or software fix that you want to download. Then just wait for the download to finish and run it. Follow the wizard and everything should be set.
References
Source: Author's Experience
Screenshot by Author