Android Honeycomb Tablet Motorola Xoom Reviewed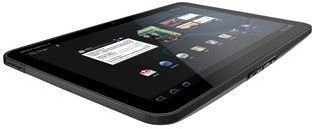 Should I Buy the Mototola Xoom Tablet?
One of the most interesting new Android tablet releases is the Motorola Xoom, a 10.1 inch slate featuring the Android Honeycomb operating system, a Tegra II dual-core processor and 32GB of storage.
As with an iPad, the Xoom can be used for reading, browsing and working, as well as enjoying music and movies.
Intended as a competitor for the iPad, the Motorola Xoom might just be the Android device to break Apple's stranglehold on the tablet market. Or, it might be yet another impressive but ultimately flawed attempt to do something new with Android. Which is it? Let's find out.
Motorola Xoom Hardware Spec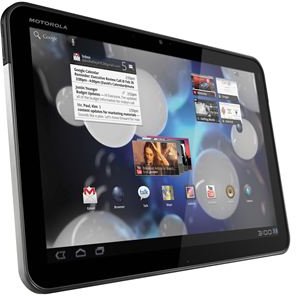 Weighing at least 708 grams for the Wi-Fi version and up to 730 grams for the 3G model, the Motorola Xoom can come with as much as 32 GB of storage complementing the 1 GHz dual core Tegra II processor and 1280 x 800 pixel display which is capable of 720p high definition video.
An internal antenna, GPS, wireless, 3G and Bluetooth connectivity options are available. Google's Android Honeycomb operating system is installed, and includes apps like Gmail, Google Maps v5, Google Talk with video chat, Google eBooks and YouTube. Micro USB and HDMI out connections are provided, as is a built-in microphone.
Operating System and UI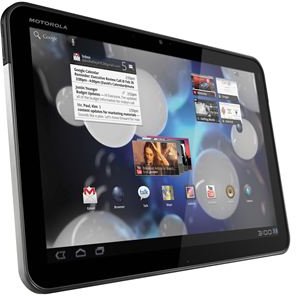 The Honeycomb release of Android is specifically designed for tablets, andit shows. It offers, dare I say it, a better user experience than the iOS variation on the iPad. When used in conjunction with the weight and sturdiness of the Xoom, Honeycomb feels like the more convincing UI.
It's easy to use, everything is suitably arranged, menus are easy to navigate and generally Honeycomb is a pleasure to use on this device.
However there does seem to be some stability issues with Honeycomb that an upcoming firmware update for the Xoom will hopefully resolve.
High Definition Multimedia Options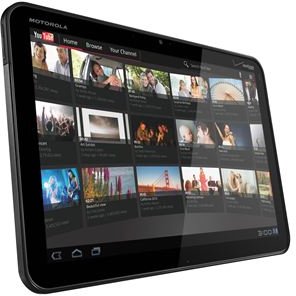 When writing a review of a Motorola Xoom (or indeed any modern handheld device) you cannot ignore the device's multimedia options. However we're going to include gaming in this category, as thanks to the dual core Tegra processor, gaming is turned up to the max on this Android tablet. Tis device is capable of impressive console-style graphics which respond well thanks to the Xoom's responsive touchscreen.
As with all tablets, the touchscreen is the main UI of this device, capable of displaying 720p video and featuring a sensitive and responsive interface with all software that runs on the Xoom.
You would expect good battery life with these options, and the Xoom delievers by offering up to 10 hours of video playback or 10 hours of Wi-Fi browsing, with 14 days stand-by time.
Motorola Xoom Review Conclusion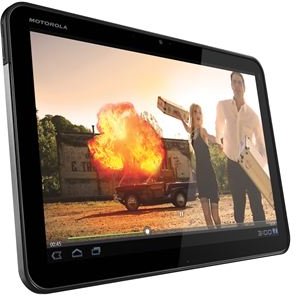 Testing this device was a great experience.
Games play well; the display is largely responsive enough to play without losing lives or making errors unnecessarily and the Honeycomb keyboard is good enough to write emails with.
However there does seem to be a bit of a problem with app crashes, something that rarely marrs the Apple iPad experience.
These have been reported by several users (of the Xoom and other Android tablets) and the Xoom tested for this review looked as though it was going to escape this particular issue until the very last minute when the browser stopped responding. Naturally this is easily remedied, but it does provide a reminder that perhaps the Android Honeycomb OS possible isn't ready for the big time just yet.
References
Motorola Xoom Tech Specs, https://www.motorola.com/staticfiles/Consumers/xoom-android-tablet/us-en/techspecs.html
Images from Motorola Mobility Media Center, https://mediacenter.motorola.com/
Author's own experience