This Day in Computer History: October 18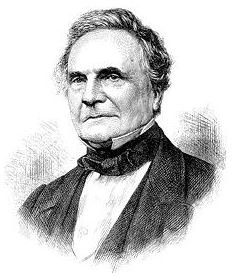 This Day in Computer History
1842
In New York Harbor, inventor Samuel Morse lays the world's first telegraph cable, across the length of a mile between the Battery and Governor's Island. Unfortunately, before his system could be fully demonstrated, a passing ship pulls up the cable.
1871
English mathematician and engineer Charles Babbage died in poverty, having been forced to pay for his project out of his own pockets when the government cut funding for them. Chief among his projects was the Difference Engine, which he designed in 1822. The Difference Engine was intended to be a mechanical device capable of calculating polynomial functions.
1878
Thomas Edison first made electricity available to residential homes.
1892
The first long-distance telephone line in the world is opened for service. It runs between the offices of the mayors of Chicago and New York City.
1945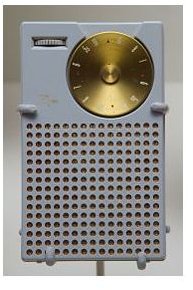 Texas Instruments announced the Regency TR-1, the world's first transistor radio. This first transistor-based electronic device paves the way for the miniaturization of all future electronics. Price: $49.95.
1989
Version 3 of the Perl programming language was released.
1993
At a press conference in Marlboro, Massachusetts, DEC (the Digital Equipment Corporation) publicly announced its MicroVAX system, a desktop version of the Digital VAX server featuring a quad-sized 32-bit processor with a MicroVAX chip, a choice of the MicroVMS or ULTRIX operating system, a floating-point co-processor, 1 MB of on-board memory, and a Q22-bus interface.
1994
Version 5 of the Perl programming language was released.
1996
Apple Computer unveiled its Apple Performa 6360 CD computer, featuring a 160 MHz PowerPC 603e processor, a 8X CD-ROM drive, 16MB RAM, 1MB video RAM, a 1.2GB Quantum IDE hard drive, a 28.8 kbps modem, one PCI slot, and twenty-four bundled applications. Price: $1,499.
Apple Computer unveiled its Apple Performa 6400/200 "Video Editing Edition", featuring a 200 MHz PowerPC 603e processor, 32 MB RAM, a 2.4 GB hard drive, 1 MB video RAM, a 28.8 kbps modem, an 8X CD-ROM drive, and Avid's Cinema video editing software. Price: $2,699.
1999
IBM released the 10,000 RPM Ultrastar 72ZX, the world's highest capacity drive. The 73 GB hard drives featured new technologies protecting them from temperature variations and vibration.
A photo of Steven Jobs was featured on Time magazine's cover. The issue features an interview titled "Steve's Two Jobs," in which Jobs discusses his two corporations, Apple and Pixar.
2006
Microsoft released the Internet Explorer 7.0 web browser for Windows Vista.
This post is part of the series: A Chronology of Computer History for the Month of October: This Day in Computer History
This series provides a daily account of what happened on this day in the history of computing and technology. It discusses developments, breaking news, new releases and global implications that occurred as a result of these ground breaking events.