Must Have Apps for the Motorola Xoom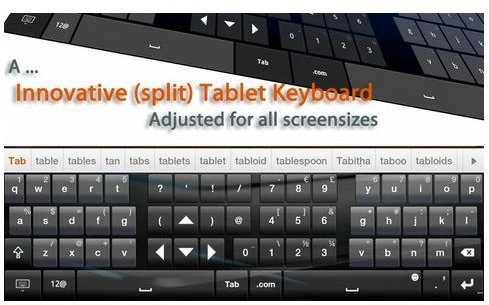 Get Ready for Honeycomb Apps!
The Motorola Xoom tablet is a popular piece of hardware that brings the quality and versatility of the Android platform to the tablet generation. The Xoom benefits from the Android 3.0 Honeycomb release, which was designed specifically for high-end tablet computers.
Android has a massive directory of apps available thanks to the Android Market, but not all of these are suitable for use on a tablet. Forward-thinking developers have released new versions of their most popular apps, however, giving them a new lease of life on tablet devices.
Let's have a look at the best apps for the Motorola Xoom.
Top Honeycomb-ready Apps for Motorola Xoom Tablets
**
With more and more great apps being made available for the Motorola Xoom and Android Honeycomb on an almost daily basis, this modest list of apps is currently limited to those that bring something new to your tablet that aren't necessarily suitable for other Android devices.
Thumb Keyboard – With a 10.1 inch display, typing with one or two hands will be difficult with the default keyboard. As an alternative, the $1.82 Thumb Keyboard app is available and allows you to hold your tablet in landscape mode and enter text with your thumbs. This is done by splitting the typical QWERTY keyboard into two portions, with the number pad positioned in the middle of the screen. This is a must-have app.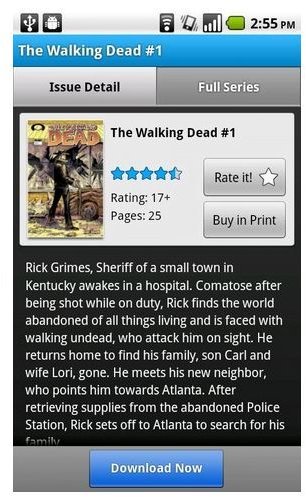 Comix – A quality tablet like the Motorola Xoom gives you the chance to enjoy rich media and entertainment content as well as books and magazines in digital form, and few formats are more suitable to a tablet PC than comic books, which are available through the Android Market via this marvellous app from ComiXology. Reading comics is made extremely easy with Comix, allowing you to zoom in if necessary or proceed through the comic frame by frame at the rate suggested by the pace of the story and layout.
More Must Have Apps for Honeycomb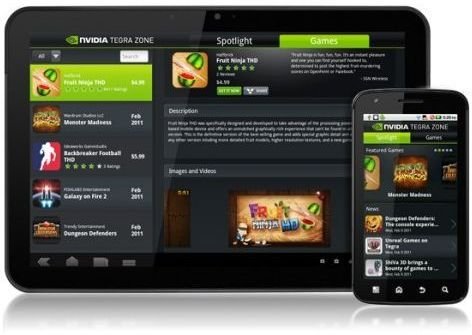 TegraZone – Many top titles are scheduled for the coming weeks and months to take advantage of the super-fast processing power of the NVIDIA Tegra II processor in the Motorola Xoom.
This is a key element of the Honeycomb OS breaking away from other versions of Android, and with the free TegraZone app you can keep tabs on the most vital new gaming titles featuring top quality graphics such as Fruit Ninja THD and Dungeon Defenders.
Image credit: https://www.nvidia.com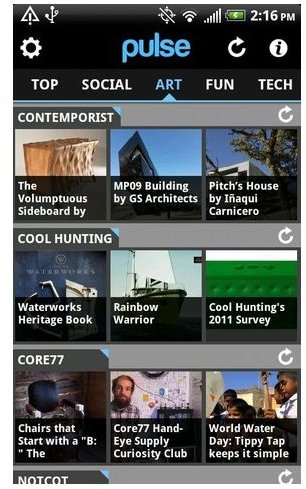 Pulse News - Finding the most up-to-date news can be difficult on any device without some form of newsreader app. This excellent free app is designed to make finding, reading and sharing news as easy as possible, thanks to tools designed to tailor the news reading experience to your preferences.
It's easy to setup a custom news search to focus on items that really matter to you, and thanks to a useful navigation system it is easy to read one article and then browse to the next without constantly tapping the back button!
Draw - One of the great advantages of tablet computers is the large touchscreen interface, and with a device such as the Motorola Xoom you can take advantage of various drawing apps that allow you to use a finger or stylus/pen.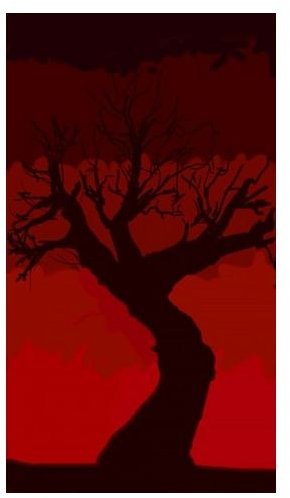 A particularly good example comes with the free Draw app, which allows the creation of remarkable images thanks to its selection of pens, brushes and colours.
Images can be saved, viewed in galleries and set as slideshows. This app is perfect for a device like the Xoom.
What About the Pre-installed Options?
Curiously, Motorola haven't included a particularly good selection of pre-installed apps on the Motorola Xoom, other than the usual Android selections of QuickOffice, Gmail, Google Talk, Maps, Books and whatever your tablet carrier sticks under the bonnet.
It would be great if future releases of the Xoom version of Honeycomb featured a few more apps that can showcase the power of the device and present the tablet and operating system as a suitable alternative to the iPad. Hopefully the apps listed here will help you take advantage of the Xoom in ways the stock software does not.
References
Author's own experience.
Screenshots via https://www.appbrain.com, unless where stated otherwise.