Buying Guide: Finding the Best Netbook Computer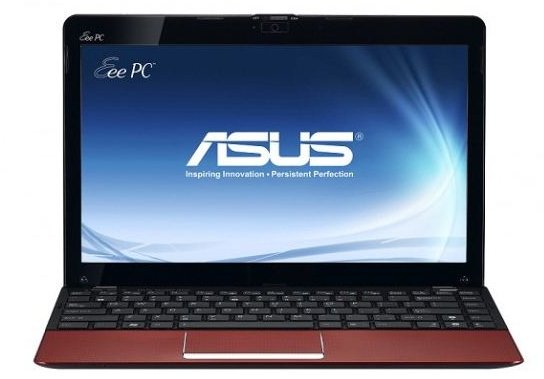 New Hardware Means New Netbooks
Netbook computers have been rather stagnant on the hardware front since their introduction. Now, however, there are some new options available that are quickly proliferating through the market.
Intel's N series dual-core mobile processors, for example, have made it possible to buy a netbook with substantially quicker performance for a relatively inexpensive premium. But the bigger news is AMD's Fusion APUs. These processors have comparable performance to Atom (they're slightly quicker per-clock) but they also come with Radeon graphics integrated into the processor.
Let's have a look at three of the best netbook computers to take advantage of the latest netbook hardware.
ASUS Eee PC 1215B
Netbooks have often been classified by a level of performance that's breathtakingly slow. Single-core processors like Intel's Atom are capable of running Windows and most basic programs, but running them well? That's a different story. And let's not even talk about that IGP.
This netbook packs AMD's fastest Fusion APU, the dual-core AMD E-350. It combines Radeon graphics with a processor clock speed of 1.6 GHz. Make no mistake, a "mainstream" processor like a Core i3 is still substantially quicker than the AMD E-350. But unlike many processors in this class, The AMD-E350 doesn't noticeably lag when loading large programs or managing numerous browser tabs. The Radeon graphics included can't play demanding modern 3D games, but indie games shouldn't be a problem. For example, I tested Defense Grid: The Awakening on High detail settings and received a manageable 22 frames per second.
You'd think this would impact battery life, but the ASUS Eee PC 1215N comes with a sizable 56Wh battery that offers about 6 hours of real-world use. Indeed, everything about this netbook is sizable. It offers a 12.1" display with a resolution of 1366x768, 2GB of RAM, and a 320GB hard drive.
The only thing small is the price: At under $440, it's one heck of a bargain.
Toshiba Mini NB305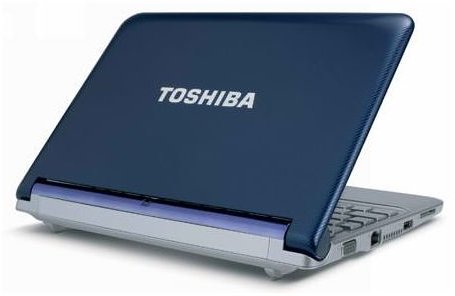 Toshiba's Mini NB305 has been around the block, but not all of them are built the same. The latest models come with Intel Atom N550 dual-core processors. Clocked at 1.5 GHz, the Atom dual-core solves the performance inadequacies often encountered on single-core Atom netbooks. Multi-tasking will be smoother, programs will load more quickly, and video will play more smoothly.
Unfortunately, the Atom N550 - like most current Atom processors - is saddled with the ancient Intel GMA 3150 graphics solution. You can't expect to play 3D games on this netbook, even with the dual-core processor.
There is a bright side, however. The Atom N550 equipped Toshiba Mini NB305 is priced at just $380, which is generally $50 less than most AMD E-350 netbooks. Also, Atom's power efficiency remains impossible for AMD to match. The 48Wh battery in the Toshiba Mini NB305 can provide about 8 hours of battery life in real-world use.
ASUS Eee PC 1015B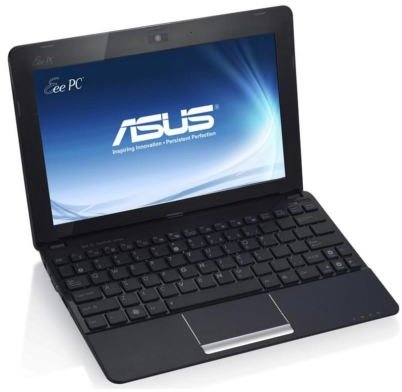 The most powerful versions of AMD's Fusion processors are the E-240 (single core) and E-350 (dual core), but AMD also offers a less powerful line known as the C-series. Aimed at low-cost netbooks, the goal of the C series is to provide standard netbook performance while improving on graphics performance.
Overall, the C series seems to fulfill this goal. The single-core C-30 in the ASUS Eee PC 1015B is clocked at just 1.2 GHz, but the per-clock performance of Fusion is slightly better than Atom, which means the C-30 performs like most other single-core netbooks. The C-30 retains the Radeon IGP, but the performance is cut by a decrease in clock speed. This means the C-30 isn't a good choice for even light 3D gaming, but it should run video extremely well.
The price? Just under $300. That's on par with the least expensive single-core Atom netbooks. Given that the C-30 has similar processor performance, but a much better graphics solution, the C-30 powered Eee PC 1015B is certainly among the best netbook computers below $300.
References
Author Experience
PC Perspective: ASUS Eee PC 1215N Review
PC Perspective: Sony Vaio Y Review
Images credit of manufacturer press materials