Finding, Installing, and Fixing Common Problems with HP Keyboard Drivers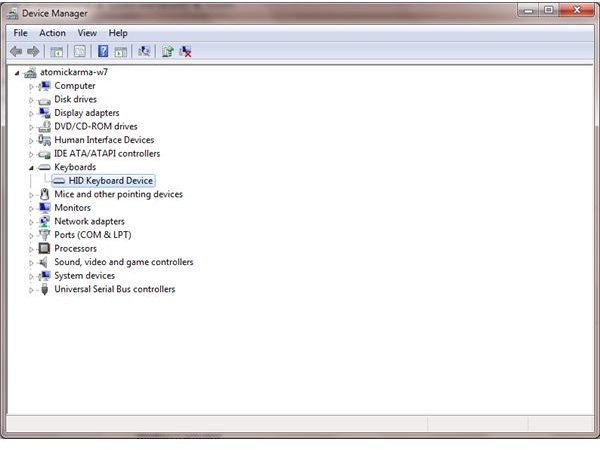 When Keyboards Don't "Just Work"…
Keyboards – they just work, don't they? A quick connection of the USB cable into the computer, (possibly a quick reboot straight after) and within minutes you should be typing away in word processor, e-mail or chat clients.
Typically you should be able to just plug and play with a keyboard, with many of them requiring nothing more than confirmation that the Num Lock key is illuminated to check that they are working. However, this isn't always the case.
Users of troublesome HP keyboards will perhaps require drivers for their hardware in order to take advantage of the full set of buttons and features of the device.
Unusual Drivers for Unusual Keyboards
Operating systems and their updates regularly feature device drivers for common new hardware, which is why most keyboards are recognised by the OS – however, in some cases this is not true.
For instance you might only be receiving basic QWERTY functionality from your keyboard, with extended features such as media player and web browser controls restricted without the use of your device driver.
If your operating system doesn't feature the driver you need for your keyboard, you might try the HP Drivers Support website. Here you can enter the product number of the device you are using to find available downloads such as device drivers, additional related software and manuals.
You can use these drivers by downloading them to your PC, installing them and following any instructions that are included.
Note that the same is true of laptop keyboards. If you have recently installed a new operating system on your HP laptop (you might have upgraded to Windows 7, for instance) then you will need to find the correct driver from the HP website in order to use the input device.
Fixing Problems with HP Keyboard Drivers
Most issues that you might experience with your HP keyboard and its drivers can be resolved by reinstalling the drivers.
There are two ways of doing this, depending on the keyboard. An older keyboard might have its basic drivers included in your operating system. If you're using the HP keyboard with a Windows computer, go to Start > right-click Computer > Properties > Device Manager and expand Keyboards. Here you should see your HP keyboard listed if the device is a couple of years old.
To reinstall the driver, right-click the keyboard listing and select Uninstall; wait for the process to complete and then select Action > Scan for hardware changes to reinstall the drivers.
A newer keyboard will probably require the original driver disc, or you will need to connect to the Internet for Windows to check with the update servers at Microsoft for a new driver. In this case, rather than select Uninstall, select Update Driver Software… and follow the prompts for downloading and installing new drivers for your keyboard.
Screenshot by author
Each of the steps above should resolve whatever problems you are having installing a HP keyboard. If you have any further questions, let us know in the comments below!
References
Author's own experience.