This Day in Computer History: October 17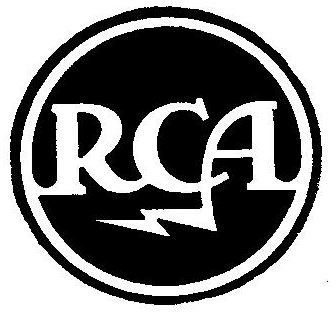 This Day in Computer History
1919
Radio Corporation of America (RCA) was incorporated in Delaware by General Electric Company (GE) upon the acquisition of the British-owned Marconi Company of America.
1956
The first computer conference held in Italy begins in Rome on the topic of the establishment of the International Computation Center.
1961
IBM announced the IBM 1013 card transmission terminal and the IBM 7702 magnetic tape transmission terminal which, in concert, act as an early modem capable of transmitting data at speeds of up to three hundred characters per second.
1962
The paper that first described Light Emitting Diodes is published by Nick Holonyak Jr.
1979
The VisiCalc spreadsheet application is released by Personal Software for the Apple II computer.
1985
Intel released the 80386 DX processor, featuring speeds of up to 33 MHz, the ability to address up to 4GB of memory, and support for up to 64TB of virtual memory.
1994
IBM announced that it would reduce the number of models in its line of personal computers from nine models to four and revive the classic brand name "IBM PC." IBM further outlines plans to consolidate the production of its computer production into four divisions: the Aptiva division for residential consumers, the IBM PC division for business desktops, the IBM PC Server division for network systems, and the Thinkpad division for portable computers.
1996
Microsoft announced that it would discontinue the development of its Windows NT operating system for MIPS processors, due to diminished demand.
1998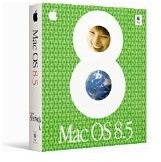 Apple Computer released Mac OS 8.5. It was the first version of the operating system only operate on PowerPC processors. It features AppleScripting, Remote Access 3.1.2, Version 3 of QuickTime Pro. Code-name: Allegro.
2000
Advanced Micro Devices officially released the 1.2 GHz Athlon processor.
Advanced Micro Devices officially released the 800 MHz Duron processor.
2002
In the United States, Apple Computer began offering the Mac OS X operating system to school teachers at no charge.
2006
Grant T. Stanley was sentenced to five months in prison followed by five months of home arrest and three thousand dollars in fines as the operator of the popular EliteTorrents bittorrent tracker. His arrest was brought about by the Operation D-Elite, a a joint operation conducted by the Federal Bureau of Investigation (FBI) and the US Bureau of Immigration and Customs Enforcement in response to EliteTorrents' early release of a workprint of Star Wars Episode III: Revenge of the Sith six hours the film's theatrical release.
This post is part of the series: A Chronology of Computer History for the Month of October: This Day in Computer History
This series provides a daily account of what happened on this day in the history of computing and technology. It discusses developments, breaking news, new releases and global implications that occurred as a result of these ground breaking events.