How to Use the Webcam on a Gateway Laptop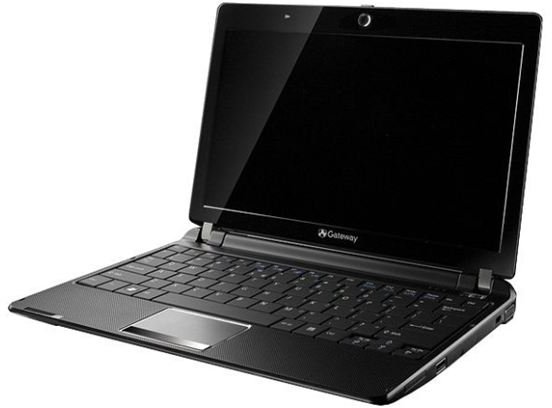 Video Chat with Webcams
Gateway have been making affordable home computers since 1985, so it should come as no surprise to discover that various Gateway laptop models (featuring components from current owners, Acer) are equipped with built-in webcams for use with online chat services such as Skype or Yahoo!.
After all, webcams have become an expected element of any computing experience, and with more and more computers purchased with the intention of contacting relatives overseas, the webcam has for many become an integral part of communication.
Using a webcam on a Gateway laptop might be a little confusing at first, but after you have setup a chat session with it a couple of times you should be able to activate and use it with your eyes closed!
Image credit: https://www.google.com/products
How to Use the Webcam on a Gateway Laptop
There are various ways of accessing your webcam on a Gateway laptop, depending on which operating system you are using and which additional software the manufacturer has included on your computer.
For instance on some versions, pushing your mouse pointer into the left corner of your Windows desktop will activate a menu displaying various options for opening your webcam and viewing an image of yourself.
Alternatively you should find that there is an icon in the system tray in the lower-right corner of your Windows desktop. This will typically resemble a camera in some way, and from here you can preview the webcam image as well as adjust any available settings.
Note however that none of these menus and previews will allow you to video chat with friends and relatives. For this activity you will need to sign-up with a chat network such as Skype and install their software.
Using Your Webcam with Chat Networks
Probably the most popular video chat network is Skype, so we'll use this as an example on how to use your Gateway laptop webcam to chat with friends and family in other locations.
Begin by visiting www.skype.com and signing up to their service. This is free for webcam chats, although if you wish to make calls to landline or mobile phones a fee will need to be paid. Full details on signing up and installing the Skype software can be found in the article How Does Skype Work?.
With the software installed on your computer, you will first need to add the contact you want to video chat with – open Skype and go to Contacts > Add a Contact…, where you can add their email address, name or Skype name. When the contact confirms these details will then be able to call them.
Before doing this, close any other applications that you might have open that use your laptop's webcam, and in Skype open Tools > Options. Under Video Settings, confirm that the webcam is selected and working, and click Save when you're done. Note that in this screen you can also select privacy options for your camera use. (Also, don't forget to check your Audio Settings; your laptop will probably have a built-in microphone which will need to be tested before proceeding).
Back in the main Skype window, right-click the contact you wish to speak to, select Video Call and in a few moments time you should be waving and chatting away!
Skype is a powerful online communications tool, and with the steps outlined here you should be able to setup a video chat with a friend or relative in just a few minutes.
References
Author's own experience
Skype.com