This Day in Computer History: October 16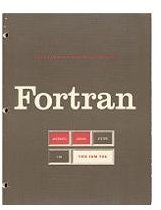 This Day in Computer History
1956
The first high-level programming language, FORTRAN, was released by an IBM team lead by John W. Backus.
1989
The WANK computer worm attacked SPAN VAX/VMS computers through DECnet protocols, not traditional TCP/IP, leaving a political message in its wake that consisted of its full name and one of sixty randomized messages, such as "vote anarchist." The worm also appeared to delete files, although it never actually altered any. Therefore, it was largely unharmful. In design, it was very similar to the previous year's HI.COM worm. Some now believe that WANK was the first global virus to have been created by Australian hackers, though no one person or group was ever definitively blamed for the incident. WANK is an acronym for "Worms Against Nuclear Killers."
1996
Microsoft released Service Pack 1 for its Windows NT 4.0 operating system.
1997
The Web Copyright Act was signed into law by U.S. President Bill Clinton. The act, which was designed to address piracy, made the infringement of intellectual property with a total value of over one thousand dollars punishable of penalties between one hundred thousand and a quarter of a million dollars, and infringement of intellectual property with a total value of over twenty-five hundred dollars punishable by penalties of up to three years in prison, even if the distributor didn't profit from the violations. A second violation of the act could result in six years in prison.
1998
Wal-Mart Stores, Inc. files a lawsuit against Amazon.com alleging that the popular ecommerce bookseller had integrated the chain store's proprietary inventory tracking technology.
2000

Guido van Rossum released version 2.0 of the Python programming language.
2001
Apple Computer released a minor update on the iBook G3 Dual USB, the Late 2001 model, featuring a 600 MHz PowerPC G3 processor, a 256KB Level-2 cache, 64 or 128 MB RAM, a 15 GB Hard Disk, and version 10.1 of the Mac OS.
Yahoo! launched Yahoo! Warehouse.
2002
Microsoft grudgingly admits to having been hacked. An anonymous group of hackers breached the servers that hosted Microsoft's Windows beta community, opening access to software under active development to an estimated twenty-thousand Windows users.
2003
Apple Computer released a much-awaited version of its iTunes music service for Windows.
2006
The KSpread Team released version 1.6 of the free spreadsheet application KSpread.
2007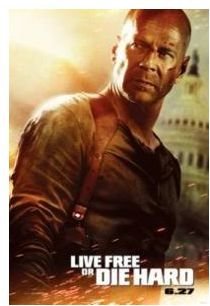 20th Century Fox announced that the release of its film "Live Free or Die Hard" will include a complete electronic copy of the film with each DVD. The electronic copy would be playable on computers and a variety of video players. The release would be an industry first.
This post is part of the series: A Chronology of Computer History for the Month of October: This Day in Computer History
This series provides a daily account of what happened on this day in the history of computing and technology. It discusses developments, breaking news, new releases and global implications that occurred as a result of these ground breaking events.