HP TouchSmart IQ816 Desktop PC Review – Is the HP TouchSmart Series Showing us the Future of PCs?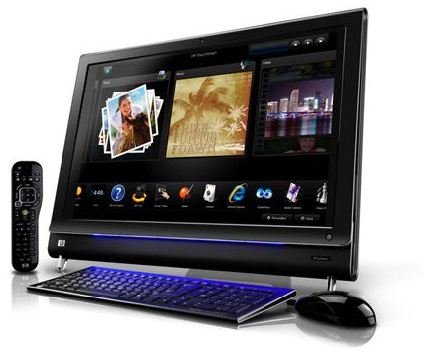 All-in-One PCs
In the not-so-distant past (i.e. yesterday), when asking for recommendations about what type of new computer to buy, the first question you got in return was, "What are you going to use it for?" Then, you'd be directed in one direction for gaming and entertainment purposes, but pointed a totally different way if you were more interested in a machine that could handle your home office needs.
What about people who want both? Sure, there have been systems on the market before that tried to claim "all-in-one" functionality, but they usually ended up sacrificing one good feature in order to add another that was, at best, mediocre.
Now, HP has entered the picture with its TouchSmart series. Not only is it built to handle both office and entertainment functions, the slick next-generation series incorporates touchscreen technology into its environmentally-friendly design. Let's take a closer look at the most recent model in this series.
Overview of the HP TouchSmart IQ816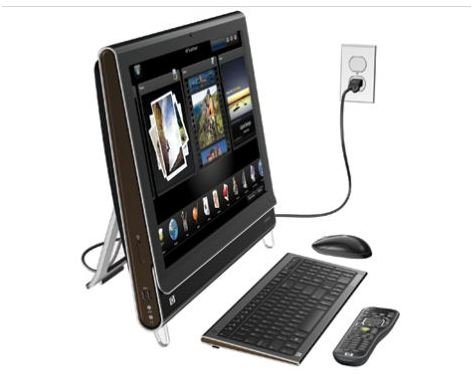 The HP TouchSmart IQ816 Desktop PC is the latest in HP's line of all-in-one systems designed to function as both a personal computer and home entertainment center. In addition to the touchscreen technology that is central to the TouchSmart series, the IQ816 comes equipped with new features such as a 25.5" display, a Blu-ray ROM drive, and a pocket media drive.
The powerful next-generation design features a dual-core 2.10 GHz Intel Core Duo T8100 processor and 4GB of DDR2 system memory. The 64-bit Home Premium Edition of Windows Vista comes standard on the IQ816, but the real news is the collection of HP TouchSmart software that almost acts as an operating system of its own when handling tasks involving music, photos, and video. Although this is the same collection available on other machines in the TouchSmart line, the added capabilities of the IQ816 really make these functions shine.
All these extras do make the IQ816, starting at $2099, a little pricier than previous models in the line. However, if you're only interested in the basics and are fine with a smaller 22.5" display, you can check into the IQ500 series which starts out a good bit lower at $1299.
Touchscreen Capabilities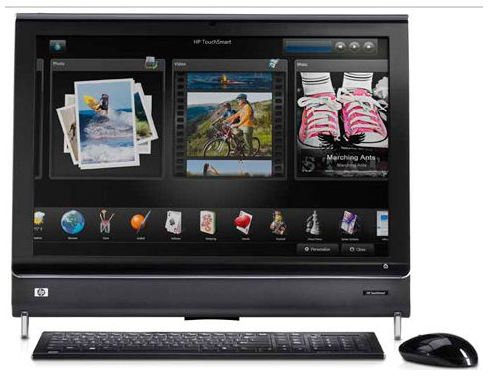 The idea behind touchscreen capabilities is nice, but it only really works well if software is developed with this feature in mind. This is great if you're only interested in using the HP software bundle that was created especially for the TouchSmart series. Since most other applications were built to be navigated with mouse and keyboard, using a touchscreen with them is still likely to be a bit cumbersome.
On the other hand, this opens up an entirely new market for software developers who want to take advantage of the touchscreen technology and create a demand for their products. It may even allow some new players to enter the game.
Phrases like "next-generation" and "preview of the future" get tossed around quite liberally, but it does look like HP has hit on something here that's likely to appeal to many users. Already, the TouchSmart series has evolved as it continues to incorporate more user-friendly features into each progressive model. I'm already looking forward to seeing the next one.