Buying Guide: The Best AMD Fusion Laptops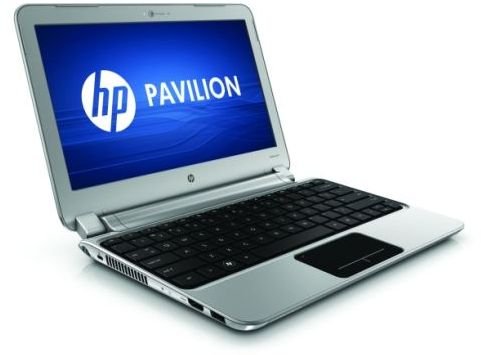 Fusion is Possible
The AMD Fusion APU is a new product from AMD that combines a power-efficient CPU with a reasonably powerful GPU. Unlike previous solutions, however, the CPU and GPU are part of the same architecture and share cache. This is more efficient than previous designs, which had the two separated.
Now that Fusion is available, laptops based off this new technology have entered the market. In this article we'll round up the three best AMD Fusion laptops available. The diversity of the products on the market may surprise you.
HP Pavilion dm1z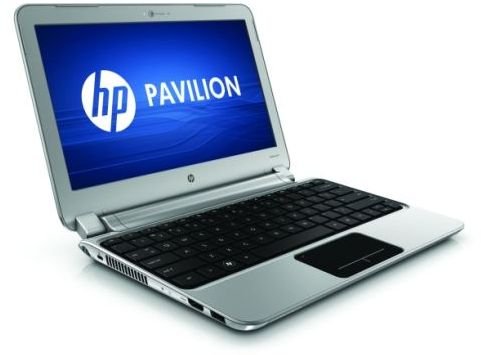 HP has made many efforts to place AMD processors into its laptops, particularly ultraportables, but those efforts weren't always successful in the past. The dm1z, however, seems to be a turning point. It's a great laptop powered by great hardware.
The dm1z is an 11.6" ultraportable with a display resolution of 1366x768. It's a very small laptop, measuring about an inch thick throughout the chassis, and it is also lightweight at 3.5 pounds. The dm1z stands out from many laptops because of its nice keyboard and somewhat small but very responsive touchpad.
Part of the problem with previous HP ultraportables powered by AMD is battery life. The dm1z ships with a reasonable sized 6-cell battery and, thanks to Fusion's battery life, you can expect about 6 hours of life in real-world usage. That's with the dual-core E-350, as well, so you're not sacrificing power for portability; this is the most powerful Fusion APU offers.
You can buy the HP Pavilion dm1z direct from HP for $449.99.
ASUS Eee PC 1015B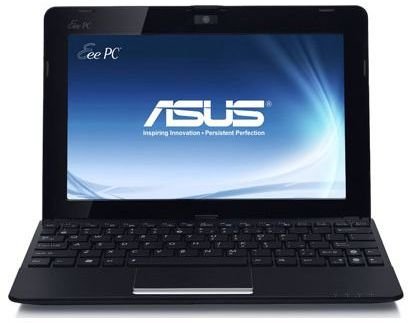 The ASUS Eee PC line is arguably the most well known brand of netbooks in the world, and the number of models that the company offers is staggering. It's not surprising that ASUS has been quick to place a single-core 1.2 GHz AMD Fusion APU into one of the company's new netbooks.
The Eee PC 1015B is, the Fusion APU aside, a completely typical netbook. It has 1GB of RAM, a 250GB hard drive, and a 10.1" display with a resolution of 1024x600. If you've never been a fan of netbooks in the past, this one won't change your mind. But if you've been looking for a netbook and want a great deal, this could be for you.
Because the Eee PC 1015B uses the single-core C-30 processor, it's not a particularly powerful computer. It is slightly quicker than an Atom based system, however, and has much better graphics performance. The C-30's best selling point is the price. At $289, the C-30 undercuts most Atom netbooks, many of which sacrifice battery size to achieve a sub-$300 price tag. Not so with the Eee PC 1015B - this little PC is able to achieve over six hours of real-world battery life easily.
Acer Aspire AS5253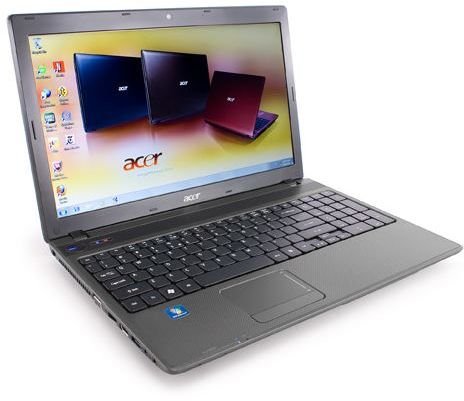 The most interesting feature of AMD's new Fusion APUs is the company's willingness to place the processors into large laptops. If you've ever wondered why you don't see Atom in large laptops, it's because Intel literally doesn't let laptop manufacturers do that. Intel wisely doesn't want to compete against its own Core series processors.
AMD has no such qualms, however, so there are now products like the Acer Aspire AS5253 on the market. This 15.6" laptop has an AMD E-350 dual-core APU clocked at 1.6 GHz as well as 2GB of RAM and a 250GB hard drive. Basically, it's a premium netbook, but it's the same size as a normal laptop.
Obviously, such a large laptop isn't as portable as a netbook. But placing Fusion gives this laptop substantially better battery life than your typical 15.6" laptop priced below $500. And speaking of price, this Acer has an absurdly low price tag of $415. That's right - $415 for a full sized, fully functional, reasonably quick laptop.
References
Author Experience
Engadget: HP Pavilion dm1z Review
Image Credits: All images are from manufacturer press materials