Will There Be a Google Android Tablet?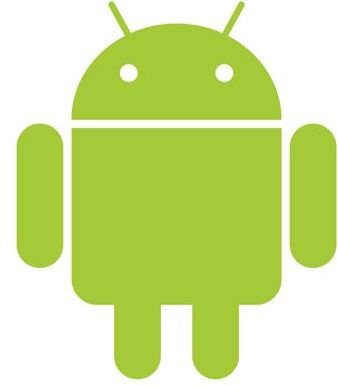 Introduction
After Google released their Nexus line of smartphones, many wondered whether or not a Nexus Tablet would be next. The rumor mill has been churning ever since early 2010 when Google's Eric Shmidt said Google was looking at the possibility of a tablet. Recently however, more and more signs are pointing towards such a tablet. Today, we will take a look at this very real possibility and what Google will need to do to succeed in the growing tablet market.
History as a Reference for a Google Droid Tablet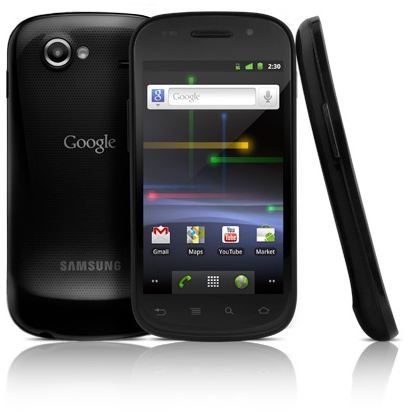 Let's travel back in time to see if history can serve as a guide to a future flagship Google Tablet. When Google first released their first flagship smartphone device back in January 2010, many wondered if the Nexus One would be the iPhone killer. While sales were not overwhelmingly strong due to the online-only sale of the expensive unsubsidized phone, Google proved that they could come up with their own device (built with the help of HTC) running the purest form of Android to date. Google has since followed up the Nexus One with the Nexus S, a Samsung Galaxy S based phone, with a few key enhancements. Also notable was that the Nexus S was the first Android 2.3 Gingerbread device. Could Google be building their own Android Honeycomb or Ice Cream (version beyond Android 3.0) tablet?
Current and Upcoming Android Tablets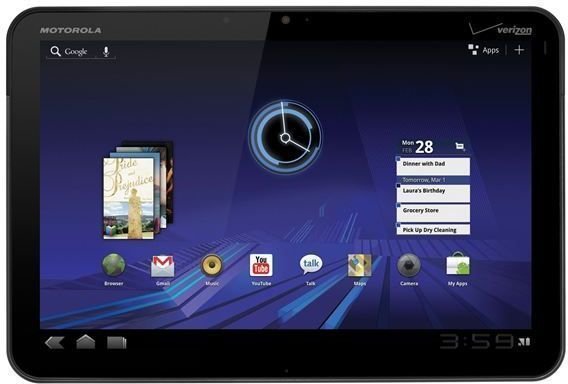 Perhaps Steve Jobs said it right when he said 2011 was going to be the year of the tablet. Although he was specifically referring to the new iPad 2, there are many strong contenders among Android who will provide competition.
First up this year was the Motorola Xoom. Since this runs Google's latest Honeycomb OS, it is poised as the first real threat to the iPad. While optimizations are still being made with respect to the OS and hardware drivers, this dual-core 1 GHz 10.1-inch tablet is a monster of a machine.
Other anticipated tablets which are currently in development and will be released in the coming months are the Samsung Galaxy Tab 10.1/8.9, the LG G-Slate, and HTC Flyer.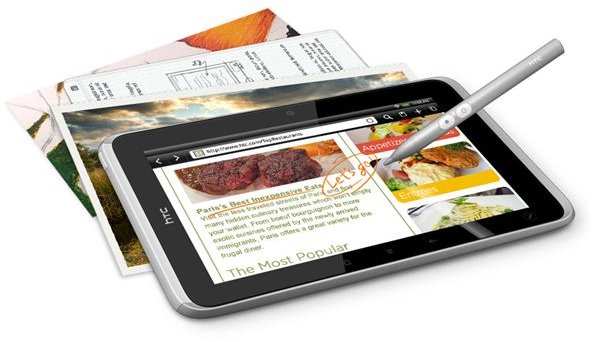 The new Samsung Galaxy Tabs are powered by Nvidia's latest Tegra 2 dual-core processors and are 10.1 and 8.9 inches respectively.
The upcoming LG T-Mobile G-Slate is an 8.9" tablet also rocking a Tegra 2 processor with a rear 3D-capable camera.
The HTC Flyer is a smaller 7" device which will have a 1.5 Ghz processor and have a capacitative pen to allow you to write and draw on the small tablet. It will supposedly launch with Gingerbread Android.
All of these tablets are very similar in their hardware. What will make them shine and allow them to differentiate themselves is their price, size, and apps/software. With the right device, Google could dominate the Android tablet market.
The last popular Android-based (Éclair) tablet worth mentioning is the Nook Color. While this $250 tablet is not likely to get Honeycomb or any vanilla version of Android, it proves that a company can build and release a high-powered, budget-priced Android tablet. To make full use of this tablet and install apps, current users must have either Android root or boot from a custom ROM.
Android may be new to the tablet market, but the same could be said when the first Android phones were released. Today, Android is a flourishing open-source platform that has consistently outsold iOS iPhone devices quarter after quarter. With a variety of devices for every user, Android can similarly take over the tablet market and bring a fresh new competitor.
Honeycomb Android OS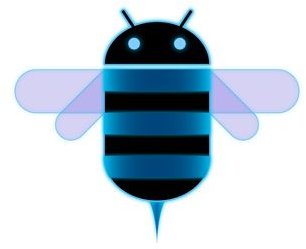 Google flagship reference devices have always been the first to receive the latest Android OS upgrades. They seem to have replaced the Android dev phones that Google sold directly to developers early on. In the past, Google has used their devices to test their new operating systems and apps. It is highly likely that they are or will be continuing to test future builds of Honeycomb on their own Nexus Tablet hardware which they will release one day.
Honeycomb represents the single greatest hope and evidence that Google is serious about developing their own tablet and/or expanding the tablet market beyond that of Apple's dominance. Honeycomb's tablet-centered user interface is a beautiful blend of usability and power. It is the update Android tablets have badly needed since the first Android tablet, the Samsung Galaxy Tab which currently runs on Froyo, which was optimized for smartphones and other small-screen devices.
Some of the key features that make Honeycomb exciting are the multitasking abilities, soft key buttons for home, back, and menu, an optimized keyboard, Flash Player for Android, and other exciting new tablet-friendly Google apps (like Gmail)! It is truly designed from the ground up to embrace a full tablet experience.
From the early reviews on the first Honeycomb tablet, the Motorola Xoom, the major complaint was that the Honeycomb OS felt rushed, rough around the edges, and that there were not enough tablet-friendly apps on the Android market. Both of these issues are easily fixed over time as Google polishes Honeycomb and developers add more tablet apps to the ever expanding Android marketplace.
Future Predictions and Release Date of a Google Nexus Tablet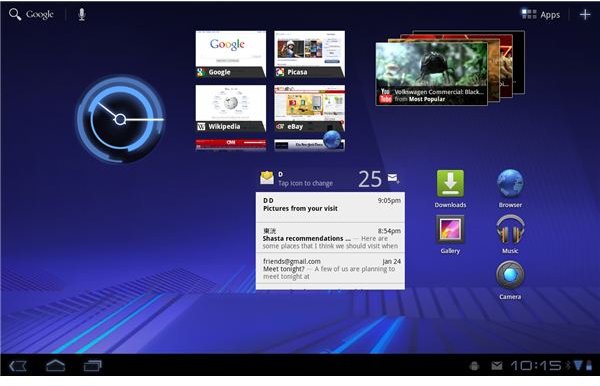 While there has been speculation since early 2010 about whether Google would release their own Nexus tablet (after the first iPad), there is nothing concrete yet. With the release of Honeycomb and the first Honeycomb tablet, the Motorola Xoom, this year we can only hope Google will release their own to join the ranks of the other Honeycomb devices. There is speculation however that Google is working with LG to build their own tablet in the same way they collaborated with HTC and Samsung for the Nexus One and Nexus S devices. If this is the case, look for the Nexus Tablet to be very similar to the already announced LG G-Slate coming to T-Mobile this summer.
To be successful, Google will have to really change the way it plans to market and sell the device. They will need to price it competitively with the iPad, have both 3G and WiFi options, and continue to develop tablet-friendly apps for Android.
Stay tuned for all the latest juicy details and product releases!
References
Image Credit: Each image is the property of the respected manufacturer or developer.
Nexus Tablet Rumor by LG: https://androidcommunity.com/google-nexus-tablet-by-lg-in-pipeline-for-mid-summer-launch-20110328/
Google discusses exploring the idea of a tablet: https://bits.blogs.nytimes.com/2010/04/12/a-google-tablet-could-be-good-news-for-adobe/
Android Gingerbread (Info and Images): https://developer.android.com/sdk/android-3.0-highlights.html
Motorola Xoom: https://www.motorola.com/Consumers/US-EN/Consumer-Product-and-Services/Tablets/ci.MOTOROLA-XOOM-US-EN.overview
Samsung Galaxy Tab 10.1 and 8.9: https://www.anandtech.com/show/4233/samsungs-galaxy-tab-101-89-smaller-than-ipad-2-competitively-priced
T-Mobile LG G-Slate: https://mobile-broadband.t-mobile.com/android-tablet/g-slate
HTC Flyer: https://www.htc.com/www/product/flyer/overview.html
Nexus S: https://www.google.com/nexus/