iPad Bible Software: The Top iPad Apps Available at the iTunes App Store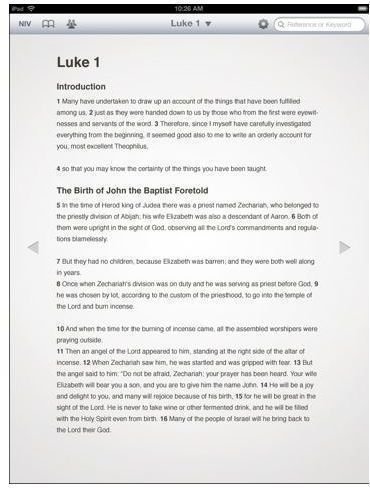 Bible iPad Apps
The design of the iPad is comparable to the conventional format for a book, which has finally made it a practical platform for e-book readers and is a major step forward for the iBooks application. This is also a great push for book centered iPad apps, especially those that bring religious scriptures to this portable device. iPad Bible software is only multiplying as different apps spring up, each program bringing new takes on how to display the Old and New Testaments. Here is a look at some of the best iPad Bible software that is available from the iTunes App Store.
Bible HD
Just as with most religious iPad apps, iPad Bible software takes preference when it brings in a clear representation of the scriptures for free. Bible HD is one of the more popular Bible iPad apps, and it prides itself on the number of languages that it is translated into. This app also gives you many standard features such as bookmarking and the ability to search the text using keywords, which means that it will support many of the normal ways that people use the Bible regularly.Bible HD can also be used away from a direct internet connection, which is going to be especially useful for those who have Wi-Fi only iPads.
LDS Scriptures Library
LDS Scriptures Library is the perfect iPad Bible software option for members of the Church of Jesus Christ of Latter Day Saints as it includes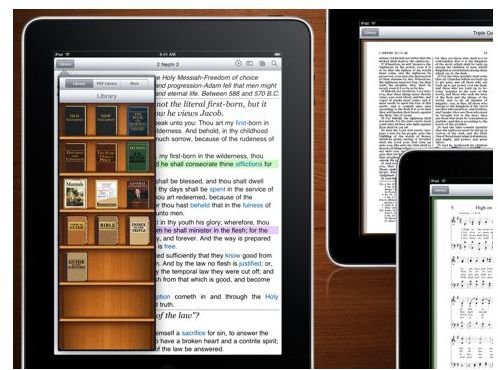 an incredibly detailed list of app features as well as all the relevant texts. Beyond just the Old and New Testament you will find the Book of Mormon, the Doctrines and Covenants, the Pearl of Great Price, and the Joseph Smith Translation.
LDS Scriptures Library also lets you watch videos of the General Conference and you can sync with other LDS focused applications, such as the MyWard iPad app. When you are reading you can do things like highlighting text, use auto-scrolling, utlize cross referencing and footnotes, and organize bookmarks into folders.
This app does clock in at a relatively high $14.99, but it is going to be worth it if you use the whole range of features.
Word of Promise Audio Bible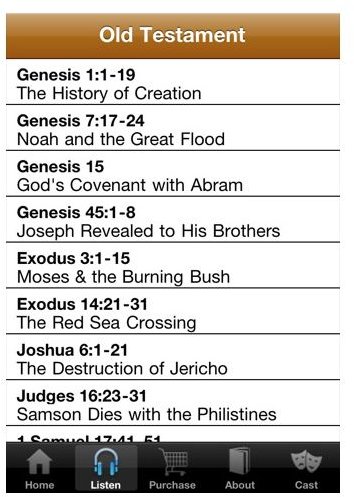 The standard iPad Bible software experience may not always be what you are looking for, and since the iPad is really a multimedia device you may want to try to find something that brings another element to the scripture. The Word of Promise Audio Bible provides a dramatic reading of the Bible. More than six hundred actors are used along with an original score and a collage of sound effects to take the scripture beyond a simple audio transcription to an immersive Bible theater. This free iPad app is heavy on audio content, but a good break from regular Bible study.
References
Source: Author's experience of the iPad apps.