An In-Depth Zotac Motherboard Review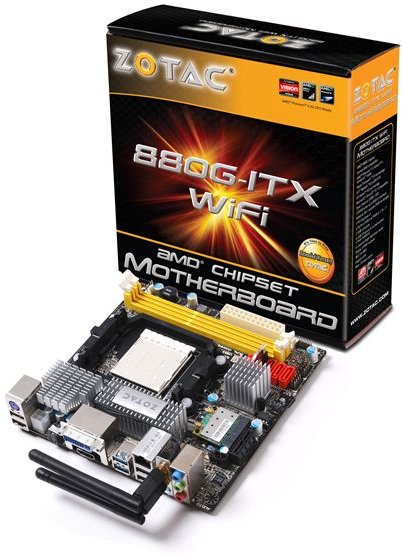 Zotac - Making an Impact
The motherboard market tends to be dominated by big names like ASUS, Gigabyte and MSI. There are a variety of smaller manufacturers, and one of the best is Zotac.
Founded in 2006, Zotac is a baby by the standards of this industry. They've made a name for themselves by providing high-quality motherboards targeted at small PCs. In this Zotac motherboard review I'll highlight three current Zotac motherboards that are a great choice for building a small but powerful system.
Zotac 880GITX-A-E
Because Zotac tends to focus more on Intel chipsets than AMD, the Zotac 880GITX-A-E is the only product in this Zotac motherboard review to support AMD processors. That doesn't mean it's an afterthought, however - it's arguably better than the Intel-based boards available.
Every feature you could asked for is crammed into this mini-ITX mobo. It includes USB 3.0, SATA 6 Gb/s, HDMI, Gigabit Ethernet, Radeon 4250 integrated graphics, and 802.11 b/g/n wireless. This motherboard supports all of AMD's latest processors up to a limit of a 95 watt TDP. This means AMD's most powerful quad-cores and six-core processors are off limits, but everything else is game.
Priced at just $115, the 880GITX-A-E is very affordable.This motherboard, when paired with a budget AMD dual or quad-core, could be the heart of a very powerful but small and inexpensive PC.
Zotac G43ITX-A-E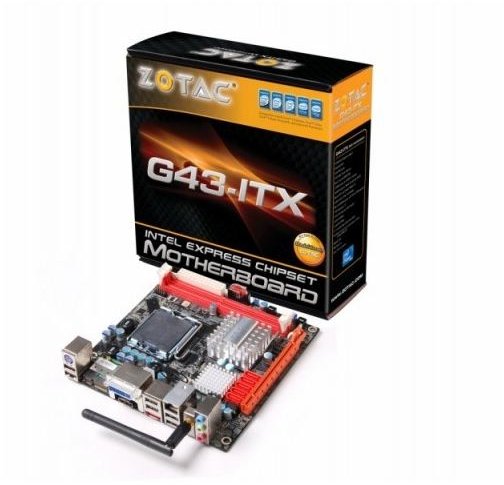 One of Zotac's older boards, the Zotac G43ITX-A-E is based off Intel's G43 chipset and supports the LGA 775 socket. This means that the motherboard will only support older Core 2 processors, which are at this point quite outdated compared to the latest Intel Core products.
However, the motherboard is priced at just $80 bucks, and solid LGA 775 processors like the Intel Celeron E3400 are available for just $50 dollars. A system based off this wouldn't be particularly powerful, which rules out use as an HTPC. However, such a setup would make for the perfect compact and affordable home and office PC.
Because of its age, the G43ITX-A-E lacks modern features like USB 3.0 and SATA 6Gb/s. But it still offers Gigabit Ethernet, HDMI and 6 USB 2.0 ports. That's perfectly adequate for your average home or office user.
Zotac H55ITX-C-E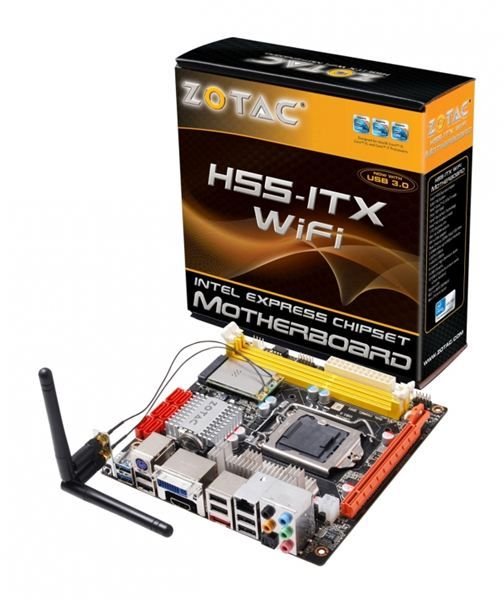 If you're looking to pack an outstanding amount of processing power into a small package, look no further. The Zotac H55ITX-C-E is what you want.
The selling point of this motherboard is the fact that it supports LGA 1156 Intel processors. This is unfortunately not the latest generation of Intel processor, but it's still extremely quick - and the fastest currently available in this form factor, as there are not yet any motherboards that support the newest generation of Intel Core processors. I'm sure that Zotac will be leading the charge there, as well.
Surprisingly, the Zotac H55ITX-C-E can be had for as little as $110, which is less than the AMD based board. You do lose SATA 6Gb/s support, but you still will have access to USB 3.0, HDMI, Gigabit Ethernet, 802.11 b/g/n wireless and all the other goodies that Zotac ships with its Mini-ITX boards. At $110, it's a steal.
References
Zotac USA: Motherboards
Anandtech: Zotac H55-ITX Review
All images provided by Zotac press materials