Skadoosh iPad Stands: A Complete Review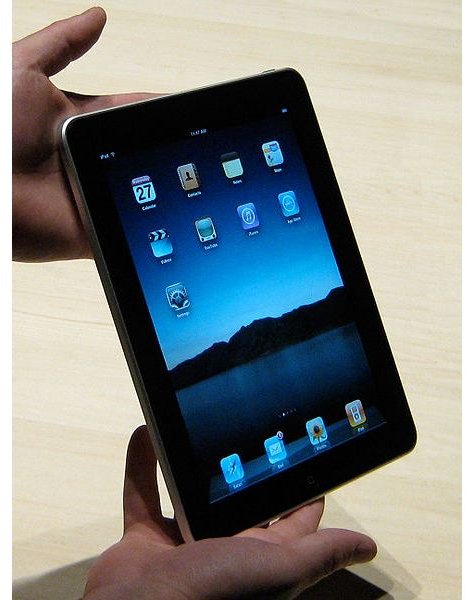 Skadoosh Overview
Tablet devices like the iPad are powerful tools for productivity, creativity and entertainment. Never before has so much computing
power been so portable, making the Apple iPad one of the most transformative devices in recent history.
Although innovative and revolutionary, the Apple iPad can be enhanced with Skadoosh iPad stands. With these stands, users no longer must be preoccupied with the uncomfortable contortions required to use the iPad while it rests horizontally on a table, desk or other surface or while it is held in one hand. Skadoosh iPad stands do the job of holding the iPad, making both hands available for productive use.
The Skadoosh stand can hold the iPad at virtually any angle, so it is also great for sharing video and entertainment content and for FaceTime videophone calls.
An adjustable crossbar that is attached to the rocker of Skadoosh stands that allows users to mount their iPads even when they are in an iPad case. A complete list of iPad cases that are compatible with Skadoosh is available at the Jadu Industries website. The process for adjusting the stand for use with an iPad case.
This component of the stand also is designed to minimize the points of contacts between the stand and the iPad. This helps minimize the chances of abrasion caused by the stand while maintaining a firm grip.
One more nice feature of the Skadoosh stand is that it has a convenient slot that allows the Apple connector to stay attached to the iPad when the stand is in use.
Skadoosh's are manufactured in the United States, so buying one is a great way to support your nation's economy if you are an American.
Image Credit: Wikimedia Commons/Glenn Fleishman
Skadoosh Models
Skadoosh iPad stands come in two versions; one for the iPad and one for the iPad 2. Both models look similar and work based on the same principles. The only difference is that the rocker arm for the iPad 2 version is made differently to accommodate the design changes of the new device.
When ordering this iPad stand, shoppers can choose from two colors, black and silver. Additionally, Skadoosh stands can be ordered engraved in quantities of 4 for an additional $10 each.
Regular price for the Skadoosh stand for the iPad is $69.99 from the Jadu Industries website.
Other Skadoosh Products
In addition to its iPad products, Jadu Industries makes a complete line of Skadoosh stands for today's most popular competing ultra-mobile tablet devices. Currently shoppers can order Skadoosh stands for the Motorola Xoom, Samasung Galaxy Tab, Dell Streak, and the HTC Flyer.
As more competing tablets become popular among consumers, check back with Jadu Industries to see if the company adds new stands to accommodate those devices.
References
"Skadoosh stand for the iPad," https://www.jadu-industries.com/