The New iPad 2 - Are the New Specs Worth the Upgrade?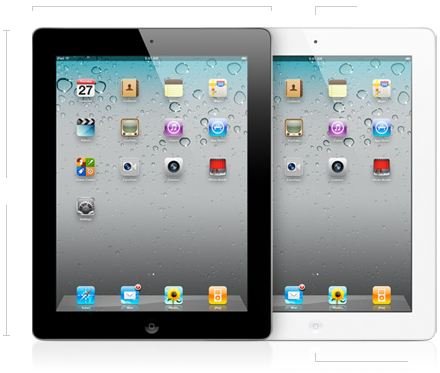 Apple Debuts the New iPad 2
Apple made no secret of the fact that March 2nd, 2011 was the debut date for the new iPad 2. For months prior, people have been speculating as to what new features may be found on this new device. Will it have cameras like the iPhone? Will it have USB ports or an SD card reader? These features, or lack thereof, may have been deal breakers for buyers who passed on the first iPad. Read on to learn what exactly is new in the iPad 2, and what wasn't included.
This iPad is Skinny
The new iPad 2 is faster thanks to a new dual-core processor (the original was single core) and thinner thanks to a new design that makes it a third less as thick than the original iPad. It also weighs about 15% less than before. The screen is exactly the same size (9.7 inches) and resolution (1024 x 768) as the original iPad, though you can now choose between black and white body colors. There is now an optional HDMI out accessory, but that costs extra. Like it's predecessor, iPad 2 has AirPlay so if you have the Apple TV ($99) you can stream movies, photos, or music to your home theater system wirelessly.
Another thing that hasn't changed are the wireless connectivity options. You can get Wifi-only or 3G models and they both support Bluetooth, but GPS is only available on the 3G models. The expected battery life is the same at approximately 10 hours.
When comparing the iPad 2 to the original iPad, not that much has changed besides the addition of cameras. Although I somewhat disagree, the folks over at The Mac Observer said the new iPad 2 specs are a disappointment.
(Image credit: Apple.com)
No USB Ports or SD Card Slots
If you were holding out on buying the iPad 2 because you wanted USB ports, then you're going to be disappointed. The iPad 2 does not have USB ports. In fact, it's so much thinner now that I don't think there's room for any USB ports. An SD card port would be really nice to have built-in instead of making you buy an add-on, but the iPad 2 does not read SD cards, either.
Without USB or SD card support, this means you will still have to use iTunes to transfer most of your data, though you can save files from within some apps on the device. It would be nice to pop the SD card out of your digital camera and put it in the side of an iPad and transfer photos without having to pay for an extra accessory. By forcing you to transfer your data with iTunes, it limits the independence of this device.
Front and Rear Cameras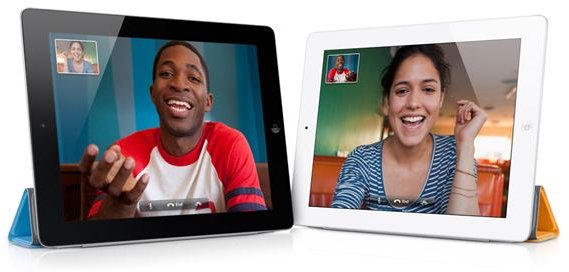 The new iPad 2 has front and rear facing cameras, and that's one feature that people have expected as the same option was available on the iPhone since last year. The higher quality (720p HD) camera is located in the back and can shoot video as well as take still images, plus it supports up to a 5x zoom. The front camera is base VGA quality, which is what you'll find for most standard webcams since it is intended for up-close use in video chats.
With these built-in cameras, you can use the FaceTime app to video chat with other iPhone or iPad 2 users, so the cross compatibility is very nice. A variety of photo manipulation apps are available on iTunes, and one assumes those will open up for iPad 2 users. This new iPad also includes a Photo Booth app for playing around with your pictures.
(Image credit: Apple.com)
The New iPad 2 - Faster Is Better But Is It Enough
The new faster processor is something that will be better utilized in future app releases, and it has the potential to make even better games for the system. The thinner design and lighter weight are nice, but you won't notice unless you've used the 'old' iPad before. The added cameras are a big plus for those that enjoy video communication options, but as previously stated that feature is already available on the iPhone. Despite the added hardware and new features, the price for the iPad will remain the same - starting at $499.
What do you think? Is the new iPad 2 worth the upgrade, or will you hold out for a tablet with more PC-like features?
References
Apple.com - iPad 2 Product Page
MacObserver.com - iPad 2 Specs are a Disappointment