Best External Hard Drive Back Up System for Small Office: Top Three Options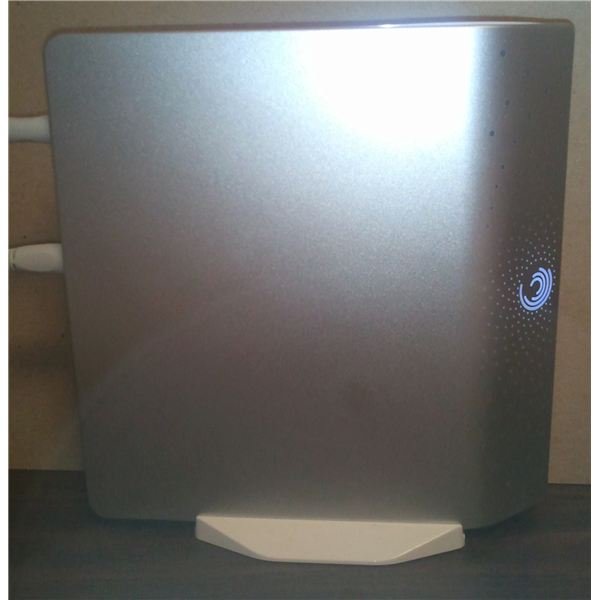 Best External Hard Drive Back Up System for Small Office
Back up a workstation, server or entire network with an external hard drive or network attached storage device. Complete with bundled software, these drives connect to a computer or a network port and allow automated custom backups on a schedule. With current 2011 hard drive prices starting at under a hundred dollars for 2 terabyte USB hard drives, it makes sense to replace that aging tape drive or optical media backup system with a fast, reliable hard drive backup system. The three systems reviewed here performed flawlessly, and all three are backed by a long warranty and great technical support. Let's take a look at the options for the best external hard drive back up system for a small office.
Seagate FreeAgent Desk 2 TB External USB Hard Drive (3 out of 5)
Utilizing USB 2.0 and offering a five year warranty, the Seagate FreeAgent Desk external USB hard drive currently comes in sizes ranging from 500 GB to 2 TB. Best suited to handle a single workstation or small workgroup server, this drive offers reliable service and comes with the Windows version of the Seagate Manager software loaded right on the drive for easy installation. Included in the box are a USB cable, a small plastic stand (shown), a power adapter, and a quick start guide.
The drive is easily configured for automatic backups using the bundled software, and can also be used as a dedicated backup device by the backup utility found in Microsoft Server 2008 R2. It offers AES 128-bit encryption, a folder synchronization utility, and power savings features as well, but in our tests we found it to be a little noisy during normal operation.
Photo by Norm Dickinson.
Buffalo LinkStation Pro Quad LS-QVL/R5 (4 out of 5)
The Buffalo LinkStation Pro series sports a 1.6 GHz processor and Gigabit Ethernet, external SATA and USB connections for speed and flexibility. Offering RAID 0, 1, 5, and 10 in capacities ranging from 2 TB to 8 TB, the LinkStation Pro series also bundles a variety of useful applications and features.
The device features two USB ports for additional devices such as a battery backup or shared printer, or to allow instant transfer of files from a USB flash drive. It also supports Eye-Fi wireless camera transfers and interfaces easily with iPhones, iPads, or Android based smartphones for quick file transfers and sharing over the web. The LinkStation Pro comes with a five-user copy of Nova Backup Professional and offers a one year factory warranty.
Western Digital WD ShareSpace Network Storage System (4 out of 5)
Ranging in size from 2 TB to 8 TB, the Western Digital ShareSpace NAS device offers a single Gigabit Ethernet port to allow easy connection to any available 10/100/1000 network port. The drive comes ready to use out of the box, and sets up quickly on most networks. The drive access software loads quickly from the included CD, but must be loaded onto each computer that will be using the drive.
Speed and reliability are improved with the various RAID configurations available. The ShareSpace drive supports RAID 0, 1, 5, and 10, and is capable of performing automatic scheduled backups of individual files, selected folders, or entire computers. The device is covered by a three year warranty.
References