Top 5 iPad Battery Backup Devices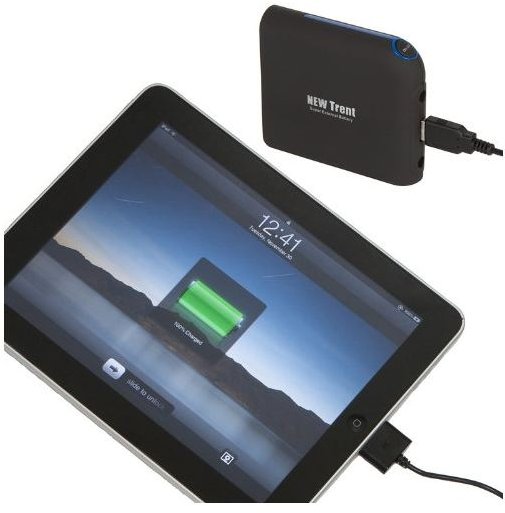 There are hundreds of places that you could go that wouldn't have outlets available for your charging needs and having a portable backup battery saves the day. The top 5 iPad battery backups are reviewed in the following sections.
1. New Trent Ultra-Pack IMP880 (5 out of 5)
For a very good price, $59.95, you can pick up one of the best rated iPad backup batteries on the market today. The New Trent Imp880 offers up to 20 hours of movie play time on the iPad 3G which works out to be an 80% recharge. It's also ultra small at 4.3" x 2.5" x 0.8" and weighs in at only ½ a pound so it won't weigh down your backpack. If that was all there was to this battery pack it wouldn't have made the top 5 but their customer service pushed them to the top. The New Trent customer service is simply amazing. They are prompt (often returning email questions within the hour) and extremely helpful. After over 100 reviews on Amazon, it has an almost perfect 5 star rating. A great product with even better service – this one is a real winner.
2. HyperMac MBP-100 (5 out of 5)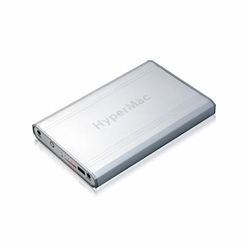 HyperMac offers four different iPad backup batteries. They range from 60 Watt Hours to 222 Watt Hours. The best value here is the 100Wh device that retails for $249.95. It weighs in at a very luggable 1.6 pounds and delivers a whopping 50 hours of backup life – that's five times the battery life of the iPad itself. So off one recharge, the HyperMac MBP-100 gives you five full iPad charges. No other backup battery on the market comes even close. It does have the drawback of being the size of a small paperback novel, 7.5" x 5" x 0.8" so it won't fit in your jacket pocket like the New Trent. Hypermac also offers the MBP-222 (weighing 4.7 pounds) which gives an unimaginable 99 hours of backup battery life for an iPad but has a steep price tag rivaling the iPad itself ($449.95).
3. New Trent IMP1000 (4 out of 5)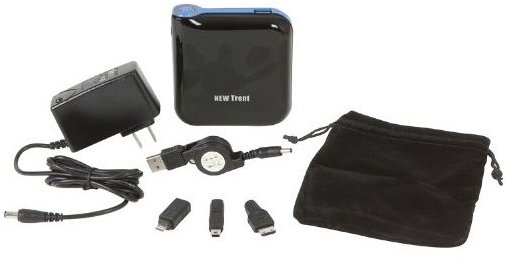 The New Trent IMP1000 is essentially the upgraded version of the IMP880. It falls further down the list because although it has the upgraded ability to fully charge an iPad, it is larger and heavier than the IMP880 and doesn't have a DC out port. This limits the usability to USB supported devices only (again not a problem if you are only using it to recharge an iPad but substantially less usability with other devices). The $79.95 price point makes it very affordable and it is the easiest of the New Trent products to use (no having to hold the button for extended periods of time to access features). It is a great product for both the all day student or business traveler.
4. Ventev PowerCELL (4 out of 5)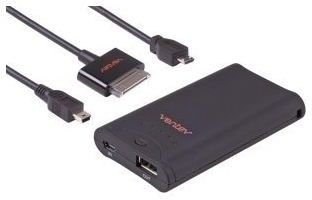 The Ventev PowerCELL was designed specifically for use with the iPhone but is compatible with the iPad. It gives about 3 hours of battery life to an iPad which, considering the price ($26.97), isn't bad. This is not the power supply you want for an all day backup. It's an emergency device to help you keep going when you are in the middle of something important that has to be finished or saved. The PowerCELL is small (about the size of a man's wallet) and weighs in at under ½ pound. The Ventev has charging indicator LED lights so you can see how much juice the battery has left and determine what kind of charging ability it has. It has been designed to work with the existing USB cable from Apple and is currently partnered with them, selling the Ventev in the Apple marketplace. Although it is Apple's choice it is only good for emergencies and should be used only for that reason.
5. Clearmax CM-500 (4 out of 5)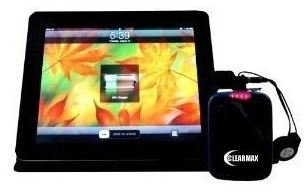 The Clearmax CM-500 rounds out the list. At $36.95 it will give your iPad a 50% charge (5 hours). It is essentially a smaller, lighter version of a New Trent IMP880. Take note that the older versions of this charger will not recognize the iPad battery so it will show a state of not charging but it will actually charge the battery. This has been fixed in the newer version so it now does recognize the iPad. As iPad battery backups go, this one gives you good backup time for the money and should be considered by anyone who uses their iPad several hours a day.
References
All Images Courtesy of Amazon except the HypeMac MBP-100 Courtesy of Hypershop
Information on specs courtesy of Amazon and personal inspection by Kenneth Sleight