Where to Find Motherboard Schematics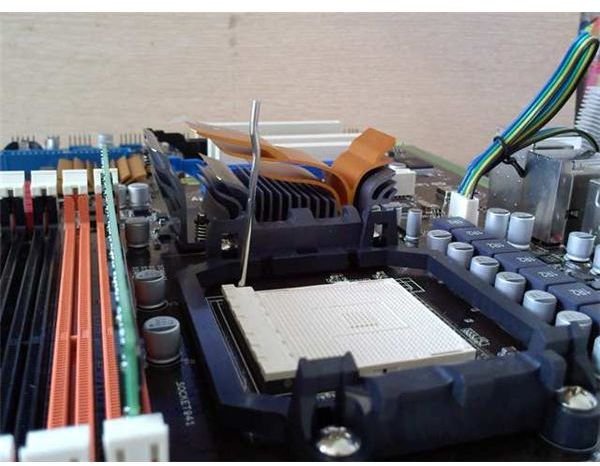 Online Sources for Finding Motherboard Schematics
If you're looking for a manual for your motherboard so that you might work out what specification there various ports and connectors are, the first thing you might do is look online.
With more and more second-hand computer hardware available on eBay, it becomes more likely that you will pick up a piece of equipment without the seller including the manual. After all, these small books can be easily lost, or damaged and discarded.
There are various sources online where you might find schematics for your motherboard – these can include popular repositories for PDF copies of popular manuals, the manufacturer's website or even on eBay itself!
Manufacturer Support Pages and Manual Repositories
The first place you should try looking for a manual for your motherboard (which should include a schematic diagram of jumpers, arrays and various component connectors) is on Google.
For instance if I enter the following search term into Google: "P4i65g" the first results that are displayed are those from the ASRock support pages, where a PDF version of the manual for that motherboard can be viewed and downloaded.
The search term "P4i65g" was taken from the details printed on the motherboard itself – most motherboards have some form of identification that you can use to search the web.
Meanwhile if you're unsuccessful with this, try manualsonline.com, a popular website that provides manuals for many different types of device.
Community Websites
Another place where you might find motherboard schematics for your hardware is at one of the many communities that surround the most popular hardware websites.
For instance, www.tomshardware.com has a popular forum in which many questions can be asked about the various aspects of computer hardware, and it isn't unheard of for the community there to provide scans of motherboard documentation.
Meanwhile, www.hardwareforums.com is a similar site with a busy community, and you might also try the forum at www.overclockers.co.uk.
If you're unfamiliar with forums and bulletin boards, you will find that you have to register with a valid email address in order to post questions to the community. You should also note that you should remain polite and courteous when posting queries and replies.
However if you are unsuccessful with any of these resources, you might consider buying the manual.
eBay and Amazon
On occasion, you might find motherboard schematics on eBay or Amazon; if you purchased the motherboard from eBay you might even find the same seller has the device manual for sale separately!
Amazon.com is a popular place for listing items that aren't going to sell like hotcakes – listing on Amazon is free, so it makes sense for anyone trying to make money on unusual or low-demand items they are selling to take advantage of this rather than go to the effort of relisting the item on eBay every few weeks.
So once you have exhausted the other possibilities, try one of these online stores.
References
Sources:
Image: