Choose an iPad Mouse to Boost Productivity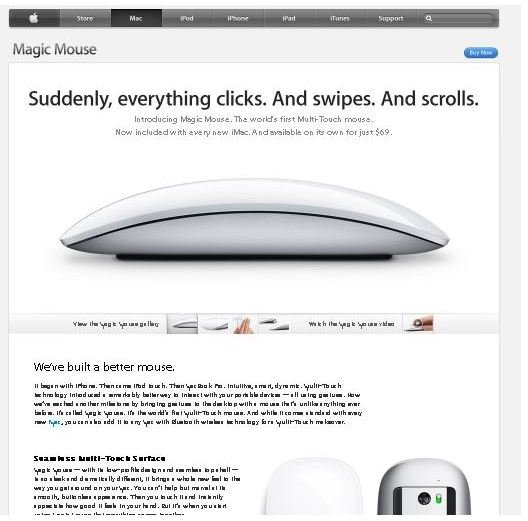 Jailbreaking: Getting Started with an iPad Mouse
Unfortunately, to use a Bluetooth mouse with an Apple iPad, users need to jailbreak their iPad. This might not sit well with some iPad owners, so the choice is up to every individual owner whether or not to take that step.
If an iPad owner doesn't want to jailbreak their device, there isn't much that can be done as far as the mouse goes except for using the iPad mouse that is built into the iPad user interface.
Users making the decision to jailbreak their iPad can find some pointers online at places such as IntoMobile that will help. Keep in mind that jailbreaking an Apple device may adversely affect its warranty status. In short, users who attempt to jailbreak their iPad do so at their own risk.
Once an iPad is jailbroken, users can install the BTStack package which will then allow the user to connect a Bluetooth mouse to the iPad. Users should check online at sites like IntoMobile for instructions to help them complete the process.
Choosing an iPad Mouse
After the iPad is jailbroken and ready for use with a mouse users can pick out a Bluetooth mouse to use with their Apple iPad.
Apple Magic Mouse. The Apple Magic Mouse is always a good choice for use with a jailbroken iPad. This mouse features the same multitouch behavior as used on Apple touch screen interfaces and also works with mouse gestures, making it wildly popular with Macintosh users. It's Bluetooth connectivity seems to work well with Apple devices and reports found online seem to suggest that it is a great choice for an iPad Mouse.
The Apple Magic Mouse is available from the Apple Store for $69.
Microsoft Bluetooth Mouse 5000. This mouse is one of the most conveniently portable mouse solutions available from Microsoft. It connects using Bluetooth technology, so it is an ideal candidate for use as an iPad mouse. This mouse can be purchased from Microsoft for $49.95.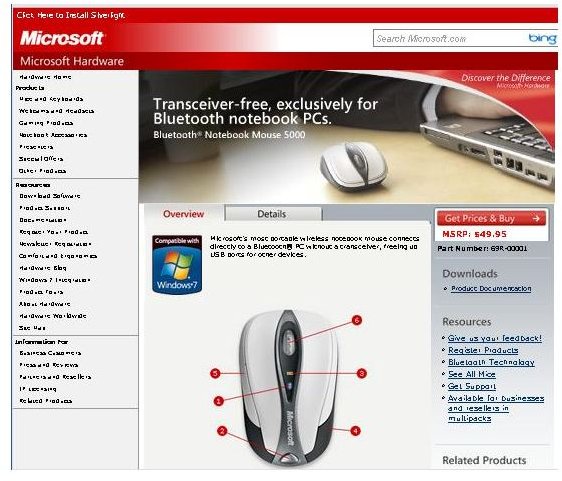 Targus Bluetooth Comfort Laser Mouse. This mouse is a good choice for virtually any Bluetooth application, including as an iPad mouse. Get it from Targus for $39.99.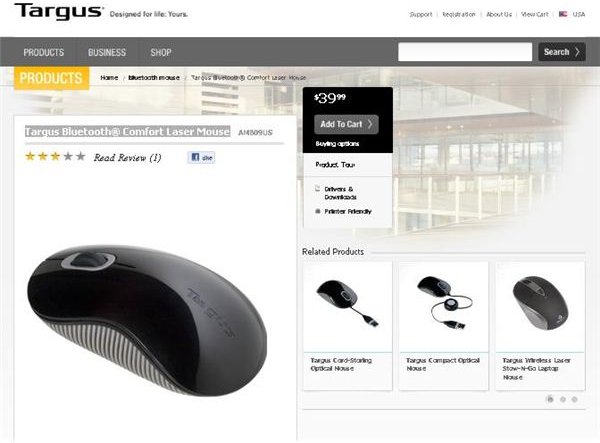 The Logitech V470 Cordless Optical Mouse for Bluetooth is a popular full-sized Bluetooth mouse that users may consider for use as an iPad mouse. Get it from Logitech for less than $40.00.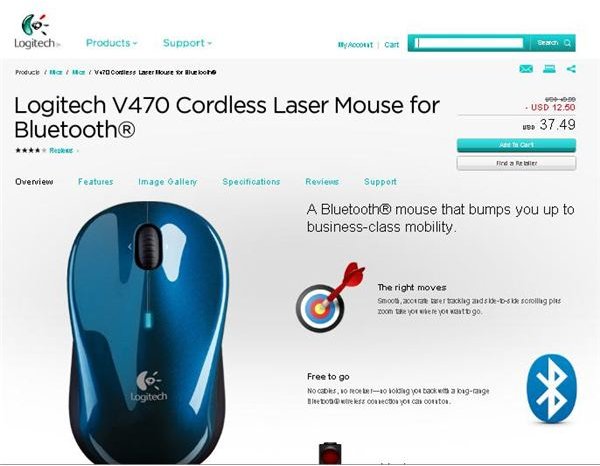 The iPhone as a Mouse
Technically, not every iPad mouse needs to connect to the device via Bluetooth. It is possible to use an Apple iPhone as a mouse to control the Apple iPad by installing iTeleport and Veency. This method is not documented very well, but it does work. Visit Mac Rumor to glean more information (if possible.).
Wrapping it Up
The first four of these 5 iPad mouse solutions require users to jailbreak their iPad and install a special software program. Needless to say, attempting to use these Bluetooth devices is not guaranteed success, so uses should only attempt to do this if they understand the risk involved.
The fifth solution is a novel approach to the idea of an iPad mouse, but probably won't provide adequate results for most users.
The idea of an iPad mouse is a good one, but as readers have just learned, a lot of work and risk is involved for it to become a reality.
References
"Use iPhone as mouse for iPad"
Will. "iPad, newer iPhones, hacked and jailbroken – Multitask on your iPad now!"
Will. "iPad + Bluetooth Keyboard + Bluetooth Mouse = Desktop iPad computer"
"Targus AMB09US"
" Logitech V470 Cordless Optical Mouse for Bluetooth"
Screenshots provided by author.