Guide to Finding a HTPC Motherboard - TV Cards Not Compulsory!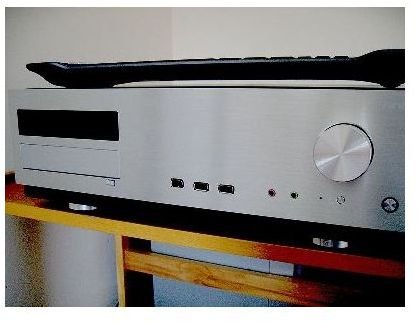 Why Does My TV Need a Motherboard?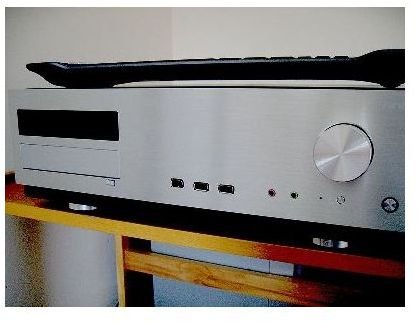 More and more people are taking advantage of the low price of computer components and building home theatre systems based on home-build Home Theatre PCs (HTPC). These devices are largely the same as PCs but are tailored for use for watching movies, enjoying music and possibly even browsing the web with a remote keyboard and mouse.
Typical components of a HTPC might include CPU, RAM, motherboard, PCI or PCI-e TV card, high volume hard disk drive and a graphics card for watching HD video.
Many motherboards are available that might be deemed ideal for home theatre systems – but which is best?
Choosing a Motherboard for a TV Card Based HTPC
General speaking there are two types of HTPC. The first will consist of the usual PC components plus a TV card and will run an HTPC operating system and software designed to get the most out of it. You'll need to [fit the TV card as well as install any software](/tools/Install a TV Tuner Card, Remote Control, Software, and Drivers) and drivers for the device and perhaps its remote control too, if applicable.
The second type of HTPC will discard with the TV card; typically this is not needed thanks to the various media sources that the HTPC software (such as Boxee) offers, both online and locally.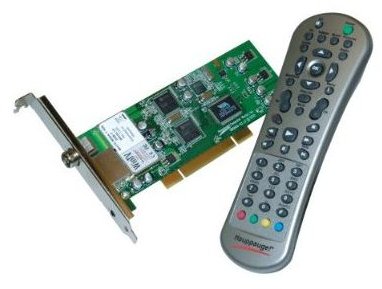 If you're planning to build a HTPC with an integrated TV card, there are a couple of things you need to know before making a purchase. To start off with, you need the correct TV card for the type of TV pictures you're expecting to receive. There are several different types available; broadly speaking, they are broken down into:
DVB-T – for digital terrestrial viewing
DVB-S – for digital satellite viewing
DVB-C – for digital cable viewing
Note that the cards will only afford the basic channel packages, however. If you would prefer to retain the services of an external decoder with an encryption card, you might prefer to build a HTPC without the TV card.
What you will also need to know before choosing a TV card for a home theatre PC is whether or not your HTPC case and your motherboard have sufficient space for this component.
Matching the Motherboard to the HTPC Case
Various HTPC case sizes are available; they might be reconditioned PC cases or specially designed HTPC cases, with front panel slots for displays and other additions. Once you have chosen your HTPC case then you should choose your motherboard to suit it.
Just as there are different HTPC case sizes available, there are various suitable motherboard form factors.
The most common motherboard form factor is ATX/Micro ATX, which are variations on the same design. For HTPC purposes you should be using a Micro ATX motherboard, identifiable by the square design and position of RAM on the right hand side of the CPU, while the PCI and PCI-e expansion slots will be found at the opposite end.
Conversely, and if you are building from scratch (as opposed to buying a case and making your HTPC from spare components) the BTX form factor (used in PCs such as the Dell GX6xx series) is a good alternative; while taking up a similar amount of space, the BTX form factor has a different arrangement of the components with the memory modules effectively "swapping places" with the PCI-e slots (most importantly the graphics card) in order to benefit from the same airflow and therefore require few fans.
As you probably don't want your HTPC to be noisier than your PC, fewer fans is probably a good idea, so the BTX option might be attractive to you. Note that a BTX motherboard requires a BTX case - BTX and ATX are incompatible thanks to the arrangement of the expansion slots.
References:
Sources:
Images from Wikipedia and Amazon.co.uk