Laptop Battle: Toshiba vs ASUS Laptops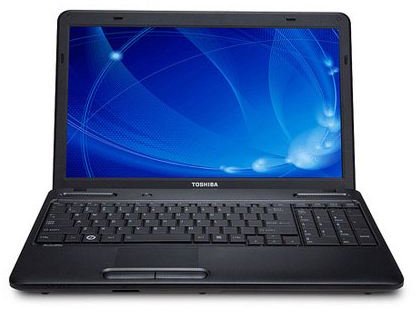 Mainstream, Quality Competitors
ASUS and Toshiba are both very popular companies in the North American laptop market. Toshiba has been in stores a bit longer, but ASUS has made a major push over the last five years, and it is now just as common to see a laptop from ASUS as one from Toshiba.
Both companies offer mainstream laptops below $1000 as well as some high-end gamng and luxury laptops priced between $1000 and $1750. You probably only need to buy one laptop, however, so which brand wins the Toshiba vs ASUS laptop battle?
Design and Build Quality
Both ASUS and Toshiba have many products competing against other directly, and offer a wide variety of laptops in different sizes with different hardware. However, Toshiba is the most likely to re-use a chassis among multiple laptops, which is why it's very common to see Toshiba laptops with very different price tags that have a similar appearance.
As a result, ASUS laptops are often better looking than comparably priced entries for Toshiba. The difference becomes more and more apparent as the price tags increase, as ASUS offers some very nice and unique high-end products like the Bamboo series, a line of laptops with real bamboo exteriors. The ASUS G-series gaming laptops are also nicer than the Qosimo gaming laptops from Toshiba.
In terms of actual build quality, however (defined as how tightly constructed and solid the laptops feel) there isn't a major gap. Both ASUS and Toshiba screws their laptops together well. Still, given the unique products offered by ASUS, they clearly win this round.
Value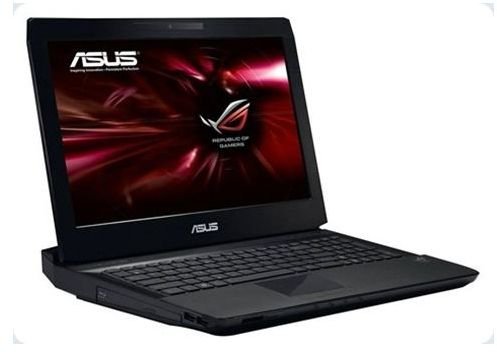 The unique design of some ASUS laptops comes at a price. Although ASUS is not what you'd consider a "premium" laptop manufacturer like Apple or Sony, the company does not seem to price their products as aggressively as some competitors. Although many ASUS laptops are competitive on price, they're rarely the bottom-dollar option.
Toshiba, on the other hand, is very aggressive when it comes to pricing. It is not unusual to see Toshiba laptops sell for under $500 - indeed, at any one time there are usually several stores with several budget Toshibas available. Their mid-range laptops also have excellent hardware considering the price. Only Acer routinely matches Toshiba in this respect.
ASUS laptops are not a bad value, but if you're looking for a fast and functional laptop at a low price, Toshiba is a better choice.
Reliability
There are two primary sources for reliability data. The first is the Squaretrade reliability report and the second is Consumer Reports, the magazine which routinely tests consumer products and sends out surveys to its subscribers about product reliability.
Both of these sources rank Toshiba and ASUS highly. In the Squaretrade reliability report, ASUS takes top honors with Toshiba coming in just behind. Consumer Reports instead ranks Toshiba the highest, with ASUS coming in more towards the middle of the pack. Consumer Reports updates its information frequently, and over the past few years both Toshiba and ASUS have generally be well regarded in terms of reliability.
Given the information available, I think I will have to call this one a tie. Both brands are known to be among the more reliable laptop manufacturers around today, and luck is on your side if you buy a laptop from either.
Conclusion
Rendering a verdict in the Toshiba vs ASUS laptops battle is not easy. As you can see above, they both are very similar, and both score well in the areas of design, build quality, value and reliability.
This forces me to split the verdict. If you have some money to spend and you want a very nice PC laptop, ASUS is often a good choice. Their gaming laptops, Bamboo series laptops and U series ultraportables are all great options. ASUS is also to offer excellent battery life in its ultraportables, so users wanting a laptop that's good for travel will prefer ASUS.
On the other hand, Toshiba offers a better value. When comparing ASUS and Toshiba laptops with similar hardware you'll often find the Toshiba to be less expensive. It may not look as good, but it will be reliable, quick and inexpensive.
Your choice depends on what you're looking for, but if you're clear about the type of laptop you're looking for you should be able to decide between these brands easily.
References
Smidgen PC: Squaretrade Reliability Report
Consumer Reports: Consumer Reports Online (Members Only)