Costs of Broadband Internet Services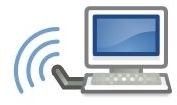 What is Broadband?
To many, broadband is Internet service characterized by download speeds of 256 Kbps, but the United States Federal Communications
Commission (FCC) says that a download speed of 4 Mbps combined with a minimum upload speed of 1 Mbps are required in order to be called broadband.
Image Credit: Wikimedia Commons/Jon Harald Søby
Overall Broadband Trends
The Technology Policy Institute released a report at the end of 2010 that identified trends in American broadband service. The study found that while residential broadband service is declining in cost around the world, its cost for Americans has remained relatively constant.
Another part of the same report shows that broadband costs for American business have declined by as much as 25%. Finally, the report also showed that the "triple play" plans promoted by American cable providers are some of the most costly plans in the world.
As far as the report's details go, one thing is clear: there are so many different plans, speeds, and special conditions to choose from that determining the normal costs of broadband Internet services in the United States is quite difficult. .
Ultrafast Cable / Fiber Broadband
One of the fastest Internet services available in the United States is Verizon FiOS which is a fiber optic connections that operates at speeds of 150 Mbps for downloads and 35 Mbps for uploads. This service normally costs around $200 per month, but is only available in limited areas.
Verizon's 50 Mbps FiOS service costs around $139.99 per month. A competing service provider, Charter, offers an Ultra60 plan with 60 Mbps download and 5 Mbps upload speeds for about the same price.
Mobile Broadband
With the advent of smartphones and personal hot spots, more people are depending on wireless broadband service for their Internet connections. to help give readers an idea of what normal costs of broadband Internet services in the US are, the broadband costs from the top wireless broadband plans are listed below.
AT&T wireless broadband for laptops comes in two flavors: a 5 GB monthly plan for $60 and a 200 MB plan for $35 per month. Data usage in excess of the caps cost $.05 per MB for the 5 GB plan and $.10 per MB for the 200 MB plan.
Verizon Wireless has 3G broadband packages that range from 1 GB for $20 per month to 10 GB for $80 per month with a cost of $10 per Gigabyte for excess usage. Verizon prices 4G plans similarly, but only has 5 GB and 10 GB options.
Additional mobile Internet plans for smartphones are also available from these providers, so shoppers should be careful to consider all of those options as well.
Satellite Broadband
Satellite broadband varies greatly among several major providers. HughesNet generally seems to have the best plans and pricing. Its 1 Gbps for $39.99 per month and its fastest plan offers 2 Gbps for $89.99. Satellite broadband plans typically carry hefty equipment charges, so users should consider all hidden fees before determining what might be considered a normal price.