How to Download PDF Files with the iPad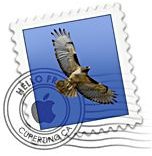 Students, professionals and other users enjoy how surfing the Web, reading email and using apps works on the iPad. However, users still wonder, "Can I download a PDF to my iPad?" Thankfully, the answer is yes and there are a number of free ways to read this type of file on the iPad. Downloading PDFs on the iPad involves two steps: transferring the file itself and then viewing the file. The free apps and methods outlined in this section can perform both functions.
---
![Mail App (Image Credit: Apple.com)](https://img.bhs4.com/25/b/25b009a56e3155333daaec08f0108bd9f016a10b_large.jpg)

Mail App:** Email the PDF to yourself and then open it as an attachment; the iPad's Mail App will immediately open the file. Downloading PDFs using Mail is fast but there is no way to make notes, annotations or other changes.

iTunes 10: iTunes has the capability of copying music, video and even PDFs to the iPad. To download PDFs to your iPad using iTunes, use these steps: 1) open iTunes; 2) copy the PDF file to the iTunes Library; 3) read the PDF using Apple's free iBooks app. Unfortunately, some problems have been reported using the iBooks app to read PDS so be aware of the drawbacks of this method.
Stanza: This free iPad app, made by LexCycle, lets users download PDF files and other documents for reading. There are several ways of downloading PDFs using Stanza but the simplest way is to simply email the PDF to yourself, open the email attachment and then you will be prompted if you wish to transfer the file into Stanza. Once the PDF is copied into Stanza, you can read the PDF, make bookmarks and read PDFs in various languages including English, Russian, French, German, Spanish and Chinese. Stanza can also be used on the iPhone.
Safari: The built in iPad web browser has the ability to display PDF files. Once again, the functionality is quite limited. If you need to fill in a form, change the PDF or read a long PDF file, using Safari is not the best option. If you simply need to read a short document, using Safari to download PDFs works well.
GoodReader Icon Download PDF files to the iPad With Paid Apps
The free apps and methods discussed above are fine for basic users, but some readers need to do more than simply download a file. If you want to make notes on a PDF, highlight sections, work with multiple PDF files and collaborate with others, you may need to get a paid app.
GoodReader: This app can read PDF files, Microsoft Word files, TXT files and a variety of other file formats. PDF files can be downloaded to the iPad using iTunes and using your wifi network. GoodReader also has a file management function so that you can organize your PDFs (e.g. a folder for "Office," a folder for "Volunteer Work" and a folder for "my favorite books"). At the time of writing, GoodReader sells for $2.99 in the iTunes Store.

PDF Reader Pro Edition: This iPad app specializes in PDF files. One of the most noteworthy features of this app is the ability to fill in and process PDF forms. Like GoodReader, PDF Reader Pro Edition has the ability to highlight and annotate PDF files. Made by iTech Development Systems, PDF Reader Pro Edition sells for $3.99 in the iTunes Store.
References
To learn more about how the apps discussed in this article show you how to download pdf files with iPad, consult the references mentioned below. Try some of the free methods and apps mentioned first. If those do not meet your needs, then purchase one of the paid apps.