Best Deals For Home Laptop Computers Explained and Analyzed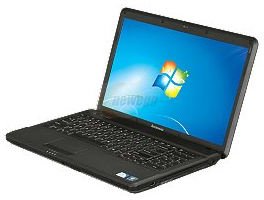 Introduction
Finding the best deals for home laptop computers is a difficult process because there are so many available on the market. There are different sizes, brands and of course, costs. Below you will find the top selling and best deal on a wifi laptop. The prices here reflect the laptop prices on Newegg.com at the time of this writing.
Lenovo G550
The Lenovo G550 laptop is a notebook computer with an Intel Celeron 900 processor operating at a speed of 2.2GHz. It has a 15.6 inch wide XGA screen with a maximum resolution of 1366 by 768 pixels for easily viewing photos or videos. It also has 2 GB of DDR3 RAM to allow your computer to carry out multiple processes at once. The 160GB hard drive holds the Windows 7 64-bit operating system along with your personal photos, videos and programs. It is not too heavy and weighs in at 5.95 pounds with the battery, which lasts for a maximum of 3.8 hours. It is one of the best deals for home laptop computers because it costs $389.99, down from $429.99, which is a markdown of $40.
HP ProBook 4525s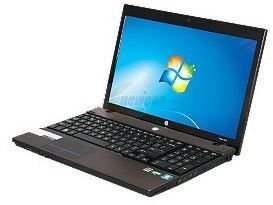 The HP ProBook 4525s is an excellent choice as one of the best deals for home laptop computers because it runs Windows 7 Professional 32-bit and costs less than $400, at a price of $399.99, marked down from $499.99. The AMD Athlon II Dual-Core P340 processor operates at 2.2GHz and works in conjunction with the 2GB of DDR3 RAM to process the instructions as they are sent through the computer. The integrated ATI Mobility Radeon HD 4250 graphics allow you to render graphics and video in sharp quality. The lapop weighs 5.26 pounds and is energy star qualified to help you save on your electricity bills when your battery nears the end of its four hour charge life.
HP 625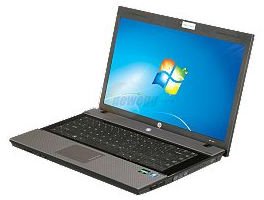 The HP 625 Notebook has an AMD Athlon II dual-core processor operating at 2.2GHz. The 15.6 inch screen displays photos and precisely in its 1366 by 768 resolution screen with an LED backlight and anti-glare properties. The ATI Mobility Radeon HD 4200 graphics render your videos and simple games without performance issues. It has a 320GB SATA hard drive to store your most important files, folders, games and personal documents. It has a battery that lasts up to four-hours and weighs 5.5 pounds. It costs $399.99, down from $499.99, making it one of the best deals for home laptop computers.
HP 620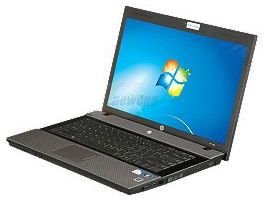 The HP 620 notebook computer has an Intel Pentium dual-core T4500 processor, which operates at 2.30 GHz. It has a 15.6 inch screen with integrated Intel GMA graphics to render your photos and videos on the Windows 7 Home Premium 32-bit operating system. You can burn DVD's with the integrated DVD burner. The laptop weighs 5.5 pounds and comes with a six-cell lithium ion battery. It also retails for $399.99, marked down from $499.99.
Toshiba Satellite L655-S5156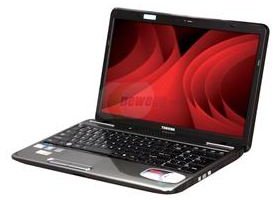 The Toshiba Satellite L655-S5156 is one of the best deals for home laptop computers with savings of $150. The original price is $579.99, while the mark down is $429.99. Running Windows 7 Home Premium 64-bit, it includes an Intel Pentium P6200 processor operating at 2.13GHz. It has integrated Intel HD graphics on the 15.6 inch screen. The battery has a life of five hours, maximum, and overall the laptop weighs 5.48 pounds.
Conclusion
All five of these laptops are priced as of February, 2011. They all fall into the category of being the best deal on a wifi laptop since they all have integrated wireless internet. Keep in mind that the best deals for home laptop computers vary based on the market conditions and available features since technology is a constantly changing field.
References
Newegg: https://www.newegg.com/Product/ProductList.aspx?Submit=ENE&N=100006740%20600030165%204802&IsNodeId=1&bop=And&Order=PRICE&PageSize=20
FatWallet: https://www.fatwallet.com/best-laptop-deals/