Best Wireless Mouse Ratings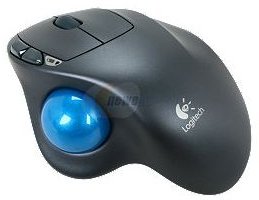 Introduction
Finding the right wireless mouse proves difficult when there are so many options available. Questions such as – is it compatible with my computer, will it last for a long time without needing battery replacement, will it suit my needs and which brand is rated the best – cross your mind. Read about some of the best mice available on the market for all uses.
Logitech M570 Black 1 x Wheel USB RF Wireless Laser Trackball (5 out of 5)
The Logitech M570 wireless mouse receives one of the best wireless mouse ratings on the market. It provides a trackball, which allows you to comfortably navigate on your computer without needing to move your arm on any surface. It connects to your computer through the 2.4 GHz wireless technology with a range of up to 30 feet. The wireless receiver is small enough to plug in to a laptop computer but strong enough to pick up a signal from a desktop. The on and off switch saves on battery life so it can last for up to 18 months. It also has a laser sensor to control the speed of your cursor and it puts the control in your hands, literally. The only complaints are that it is a little on the small side. It retails for $49.99.
Logitech G700 Black 13 Buttons 1 x Wheel USB RF Wireless Gaming Mouse (4 out of 5)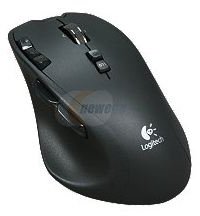 The Logitech G700 RF wireless mouse is a candidate for one of the best wireless mouse ratings because it offers 13 different programmable buttons, making it perfect as a gaming mouse. It is right-hand oriented, black in color and has a 1x scroll wheel. The dpi tracking goes up to 5,700, adding to its wireless laser capabilities for precision in gaming. It also supports up to five profiles for individual gamers on the same computer. So if you have one preference for the programmable buttons but your spouse, sibling or friend has another preference, simply switch to another profile without reprogramming all buttons. It also supports a dual-mode scroll. The downsides include the texture being a bit on the rough side, the size is a big large and the battery life isn't that long. The retail price is $84.99.
Logitech M705 (3 out of 5)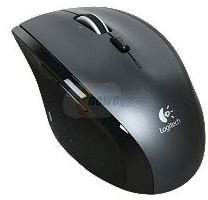 The Logitech M705 is a wireless laser mouse designed for the average computer user to surf through web pages, switch from one program to another easily, and browse through documents. It promises up to three years of battery life depending on usage and has a Logitech unifying receiver, which can double up and receive a connection from your Logitech wireless keyboard too. It has both laser tracking and hyper-fast scrolling. It is not overloaded with buttons but includes an app-switching button and both forward and backward buttons. It is designed for right-handed individuals. Common complaints include a lack of response or accuracy, a loose battery compartment, and its small size. These pros and cons combined make it a decent choice to get one of the best wireless mouse ratings. It retails for $36.99.
References
Newegg, https://www.newegg.com/Product/ProductList.aspx?Submit=ENE&N=100008652%20600009582%20600009595&IsNodeId=1&bop=And&Order=REVIEWS&PageSize=20