The Best Choice for a Microsoft Ergonomic Wireless Keyboard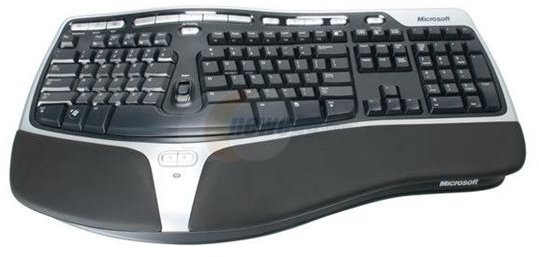 Introduction
Ergonomics is a field in science that examines how people work. It is essentially the study of work principles. Focusing on ergonomics in a workplace not only ensures that you don't get injured while working, but also that you work in a productive environment, stay healthy and that your equipment fits comfortably with your task. Using a Microsoft ergonomic wireless keyboard will reduce your risk of getting carpal tunnel syndrome if you work on a computer for hours at a time.
Microsoft Natural Ergonomic Desktop 7000
The Microsoft wireless egonomic keyboard 7000 series is curved slightly to adjust better to hand positioning. The shape and spacing of the keys focus on the position of the wrists and forearms. It has an integrated palm rest and communicates to the computer through 2.4 GHz wireless technology with a range of 30 feet. It also includes a battery life indicator that glows red when the battery begins to run low as a warning. Users also rave about the five programmable keys that can be set for functions or to open a specific program. It retails for $99 as a set with the mouse.
Microsoft Wireless Desktop 3000
The Microsoft ergonomic wireless keyboard 5000 series model CSD-00001 communicates through 2.4 GHz wireless technology with a range from ten to 20 feet. It is black in color and includes a palm rest. The Quiet Touch keys are low-profile and the wrist posture can be adjusted by using the palm rest. The ergonomic design focuses on wrist posture to avoid injury. The keys are thin-profile and quiet. The 5000 series Microsoft wireless ergonomic keyboard sells for $64.99.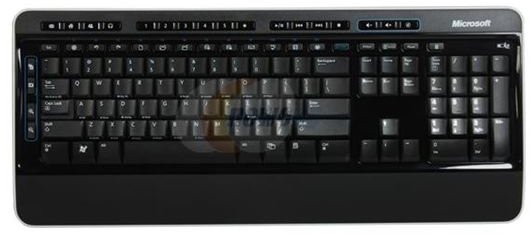 Microsoft Wireless Laser Desktop 6000
The Microsoft ergonomic wireless keyboard in the 6000 series is black and silver in color featuring a palm rest for an ergonomic design. The battery indicator lets you know when the battery life is running low. It also features multi-media keys to change or stop your music while it is playing without you needing to use the mouse. It also features programmable buttons for easy access to applications along the top left and magnification keys on the left hand side. The keys are curved in design for the ergonomic appeal. It sells for $39.99.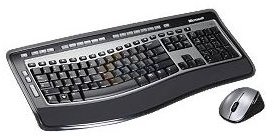 Microsoft Arc Keyboard
The Microsoft ergonomic wireless keyboard in the Microsoft Arc model functions on 2.4 GHz wireless technology with a curved design. It is thin in design and has volume control options along with options to move forward or backward along the top of the keyboard. The main complaint about this Microsoft wireless ergonomic keyboard is that the keys are relatively small and incredibly close together. Another complaint is regarding the arrow keys, which are located on a single button that needs to be pressed in the arrow direction. It has a retail price of $55.51.
Microsoft Wireless Laser Desktop 6000
The Microsoft wireless ergonomic keyboard has a soft-touch palm rest to keep your hands and wrists in a natural position as you type and work. It also has five programmable favorite buttons and has ten different key buttons for easy navigation and multimedia functionality. It is black and silver in color and users report that the keys are quiet, even when typing at speeds of 120 words per minute. It retails as a desktop bundle with a mouse for $84.99.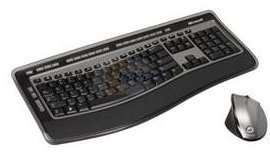 References
Newegg, https://www.newegg.com/Product/ProductList.aspx?Submit=ENE&N=100008650%2050001149%20600009728&IsNodeId=1&bop=And&Order=RATING&PageSize=20