What is the Best Convertible Tablet PC?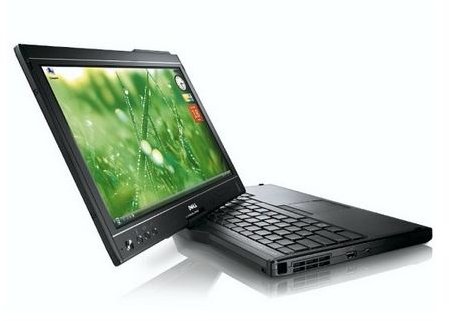 Tablets for Keyboard Fanatics
Ah, tablets. They're interesting devices, and should become more interesting over time. They're great for watching movies, playing games, and web browsing. A tablet is like a portable multimedia window that can be used to access whatever you'd like.
But they don't have keyboards, and if you're someone like me - someone who does a lot of typing - you probably aren't keen on using the virtual options most tablets provide. That's where convertible tablet PCs become a perfect match. They provide a full notebook keyboard but don't force you to give up the tablet experience (although there are some compromises, such as battery life and weight).
So what is the best convertible tablet PC? Let's find out.
Third Place: Dell Latitude XT2
Long a competitor to the Lenovo X201, the Dell Latitude tablet is good for many of the same reasons. It is durable, elegant, and ready to go wherever the road may take it. The mutlitouch 12.1" display results in a small footprint, but overall battery life is over 4 hours even during heavy use, which makes the Latitude a very respectable travel companion.
So what holds the Latitude XT2 back? Two things: First there is the hardware, which is outdated, you won't find any Core i3 or i5 processor options, but rather Intel's older Core 2 Duo ultra-low voltage processors are your only option. Even worse, the base model of the XT2 comes with 1GB of RAM. This isn't 2001, Dell.
And then there is the price. The introductory rate of this outdated tablet is just a hair under $2000. If Lenovo sold the X201 at its supposed MSRP of nearly $2050, this would be competitive - but the X201 has been $1299 for awhile. Perhaps businesses are given a better rate, but as a consumer it's hard to recommend the XT2 over the similar and much less expensive Lenovo option.
Second Place: HP TouchSmart tm2t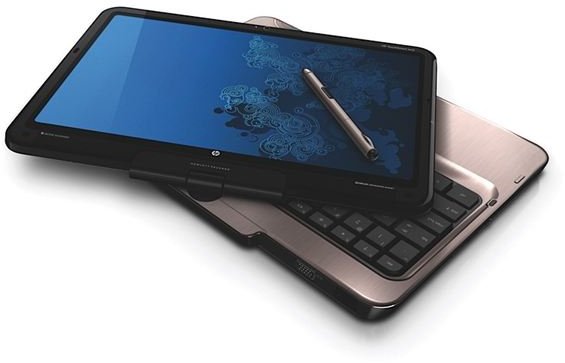 HP's Touchsmart tm2t is actually a rather unique product on the market. There aren't many full-fledged convertible notebook PCs available, and of those that are sold most of them are oriented towards businesses. The Touchsmart tm2t isn't, however - instead it's built specifically for consumers.
While this means that the Touchsmart lacks the business-durable features found on some competitors, it is able to make up for that shortcoming with a very reasonable starting price of $799.99. That's a good price for a 12.1" convertible tablet, and it's particularly good when you consider the Touchsmart's hardware, which includes a Core i3-UM processor and four gigabytes of RAM.
The keyboard on the tm2t is just okay, but the battery life of about 5 hours is very respectable. Overall, the tm2t a bargain.
First Place: Lenovo X201 Convertible Tablet
If you're looking for a convertible tablet that is built like a tank, surprisingly lightweight and appropriately dressed for a business meeting, the Lenovo X201 will be perfect for you. In fact, the X201 may well be perfect for you even if this isn't what you're looking for because it i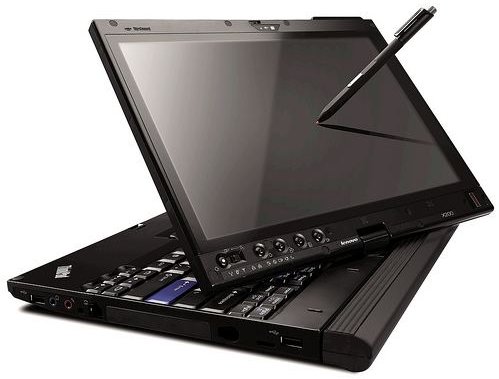 s the lightest, most durable and most powerful convertible tablet PC currently on the market with the exclusion of convertible tablets based off netbooks.
What's great about the X201 is that, when in laptop form, it's nothing more than a really good ThinkPad ultraportable. Although thin and disturbingly light, it feels extremely solid. The keyboard is wonderful to use and while the trackpad is small, you also have the option of using the little red trackpointer, which feels very precise and is well suited for a system with limited real estate.
The X201 has a Core i5-UM processor, and battery life is usually around 5 hours in real-world usage if you go with the larger battery pack. The price is $1,299 - not cheap, but not bad for a laptop of this quality.