How to Use the iPad's Wifi Only on Secure Connections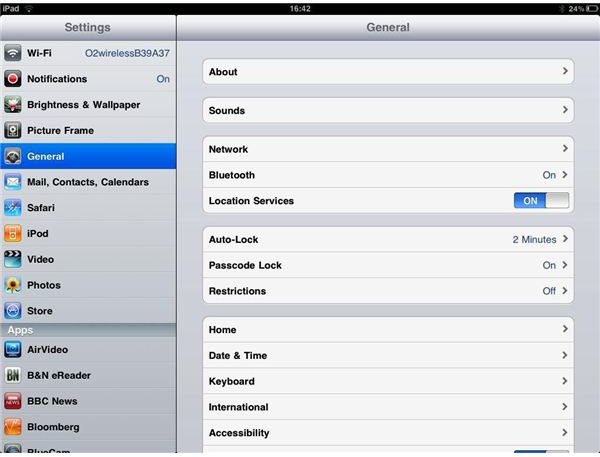 iPad Protection
For most users of the iPad the Wifi connection is going to be the primary means of Internet connectivity, even if you have one that has a 3G network connection. Open Wifi networks are one of the primary ways that you can leave your iPad's contents unsecured, so it is important that you keep your iPad on Wifi networks with a secure connection. Here are a few tips for making sure that your iPad Wifi holds a secure connection at all times.
Known and Closed Networks
There are a lot of public and private locations that boast "free Wifi" as a marketing strategy and, though nice in a lot of situations, if you need to dial in on secure connection this is going to leave you vulnerable.
A secure Wifi connection can be defined in a loose sense as one that is protected by a password, yet this is still open to certain parties. Instead, you want to try to only connect your iPad to Wifi networks that you are both familiar with and are using some form of security protection.
This means secure Wifi connections that you manage on some level. This could be your home, work, or even school, if you have some form of control over the network administatration. These networks allow you to monitor the connection on both sides of the Wifi signal so you can see very clearly that your iPad is not being opened up to outside parties.
Setting Up the Network
Some of the most important decisions about your iPad Wifi doesn't come from the iPad, but how the connection itself is being managed. WEP keys are often used to secure network hotspots, but these are outdated and easy to crack. Many people are opting for WPA or even WPA 2 because of how effective their security protocols have been. It's important to make sure any wireless network you operate is secured using WPA instead of WEP.
Also, make sure that you are setting an effective password and are broadcasting from a router. If you are broadcasting a Wifi signal from your Mac computer, as many people do, you leave that computer open while you are using the iPad. This leaves a vulnerability that could be exploited to gain access to the content you're transmitting.
Passcode Lock
It may seem like a simple option, but just adding a passcode to your iPad will provide an incredible amount of protection when using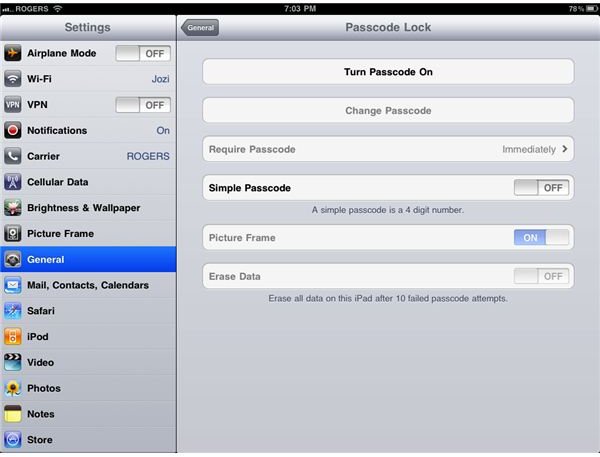 secure Wifi connections. This adds another security barrier that will stop other users from being able to make contact with your content, even though this will be difficult from behind a secure Wifi network as it is.
To set up an iPad passcode, go into Settings and select General. Go down the list until you get to Passcode Lock, which is right under Auto-Lock. Here you can choose to Turn Passcode On and you can set a four digit passcode or ten digit passcode just as you can with the iPhone.