This Day in Computer History: October 8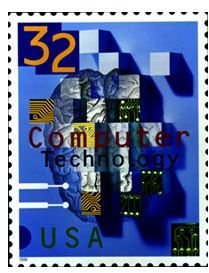 This Day in Computer History
1991
Apple Computer settled a lawsuit brought in London in February 1989 by the record label of The Beatles Apple Corps, alleging a breach in an 1981 agreement between the two companies under which the record company agreed to drop its charges of trademark violation in exchange for the computer manufacturer's pledge not enter into the music industry. Apple Corps held that Apple Computer violated the earlier agreement by releasing the Apple IIGS, Mac Plus, Mac SE, and Mac II systems with MIDI (Musical Instrument Digital Interface) synthesizers. Though it didn't feel that it had violated the agreement, Apple Computer paid the label US$26.5 million. The issue will resurface after the much later announcement of iTunes.
1996
The United States Postal Service announced a commemorative "Computer Technology" postage stamp marking the fiftieth anniversary of the first digital computer, ENIAC. The stamp was officially released at a tribute ceremony held at the Aberdeen Army Proving Grounds, during which industry leaders and members of academia paid tribute to history's great computer pioneers. The stamp, which bears an abstract image of a human brain covered in blocs of circuitry and binary code, was wholly computer designed. It was the first U.S. stamp to be designed entirely by computer.
Version 4.0 of the Red Hat Linux operating system, dubbed "Colgate," was released.
1997
In Great Britain, Nortel and Norweb Communications jointly announced the launch of new technology that would allow residential homes to connect to the internet through power lines at speeds in excess of one megabit per second.
Yahoo! acquires Four11, which was responsible for Rocketmail, the internet's first free webmail service. Following its acquisition, Rocketmail will become Yahoo! Mail.
1998
Intel publicly announced that the line of processors that it expected to succeed its Pentium II processor line by 2001 will feature clockspeeds in excess of a GigaHertz. The processor line was code-named "Foster."
The U.S. Senate almost unanimously approved a new bill barring state and local authorities from taxing Internet commerce for a period of three years in the hope of nurturing the new ecommerce industry.
1999
IBM announced that it would reduce its workforce by five hundred to one thousand employees in order to streamline the retail operations of its personal computer division in favor of focusing on the development of online sales. The move marks a significant shift in the thinking and the beginning of a near-universal move away from brick-and-mortar strategies to a direct-to-consumers strategy for the entire industry.
2003
Apple Computer released an updated on its line of Power Mac G4 computers, featuring a single or dual 1.25 GHz G4 processors and 80GB hard drives.
2005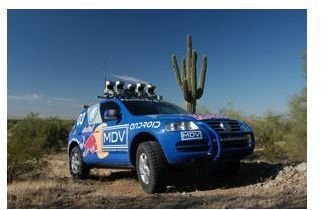 The Stanford University Racing Team's automated robotic Volkswagen Touareg R5 (nicknamed "Stanley") wins the Pentagon-sponsored 2005 Grand Challenge. The Challenge, issued by Defense Advanced Research Projects Agency (DARPA) calls for universities to outfit everyday consumer vehicals, such as SUVs, with robotic systems capable of navigating the vehicle autonomously through a complex 212.4 km off-road course in the Mojave Desert southwest of Las Vegas in under ten hours. The course included over one hundred sharp turns, tunnels, narrow passes, and steep inclines. Of the twenty-three vehicles entered into the challenge, only five completed the full course. Stanley took first place by completing it in six hours and fifty-four minutes. The runner-up completed the course shortly aftwards, in seven hours and five minutes.
This post is part of the series: A Chronology of Computer History for the Month of October: This Day in Computer History
This series provides a daily account of what happened on this day in the history of computing and technology. It discusses developments, breaking news, new releases and global implications that occurred as a result of these ground breaking events.