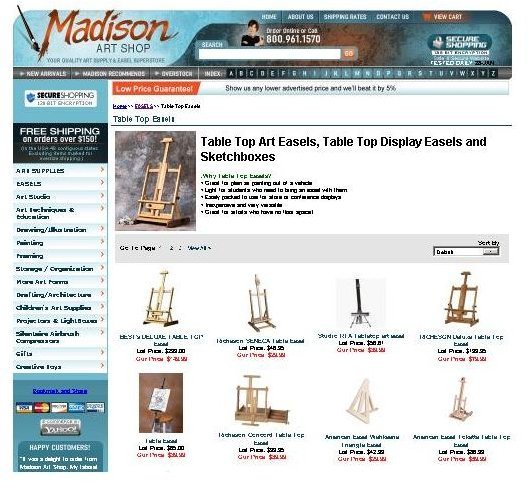 Easels and Viewing Angles
Artists, productivity users, and casual users armed with tablet PCs have long been aware of the viewing angle problem. Most laptops have fold up screens that can be pushed back or moved forward to give users a suitable view of the screen, but tablet computers are flat slates with no such flexibility.
The tablet PC platform is great for high traffic, high mobility environments such as doctors offices and design studios, but when users need to use their computer at their desk or table, they often must hold their heads in uncomfortable contortions to see the screen properly.
A tablet PC easel can help users get more from their tablets by holding them at an angle suitable for viewing and therefore be more productive. The following tablet PC easel round up is designed to help users get started shopping for a tablet easel that will meet their needs.
Commercial Tabletop Artist Easel
Although not intended for a tablet PC, tabletop easels are available. Deciding which easel to use may be difficult, however, for those who are not familiar with the art world, so shoppers may want to drop into a local art supply store rather than buying online.
Fujitsu Tablet PC Easel Case
Combining an easel with a protective carry case, the Fujitsu tablet PC easel makes the transportation of a Fujitsu tablet PC easy and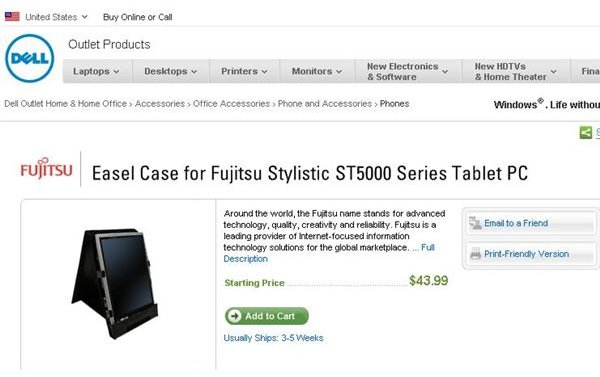 stylish. When it's time to get to work, the case opens and folds into a desktop easel that users can use to easily type and paint on the screen or display videos and presentations to groups.
This tablet PC easel case is designed for Fujitsu Stylistic tablet PC computers and is available from Dell for $43.99.
Arkon Foldable tablet PC Stand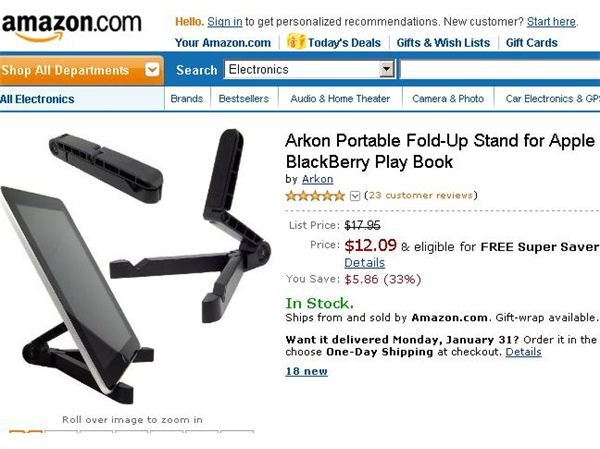 A convenient, universal tablet PC easel could be the perfect solution to users who cannot get an easel from their device's manufacturer. Here's where the Arlon tablet stand comes in handy. This affordable device supports virtually any tablet PC, iPad, or other tablet device by providing a user-definable viewing angle.
This tablet PC stand is affordable too: get it at Amazon for less than $13.
Easels for Mobile Tablets
Tablet PC computer users are not the only ones who can benefit from a tablet PC easel. Users of the new generation of tablet devices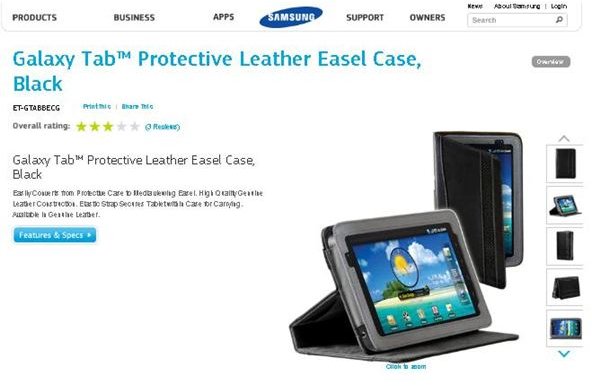 such as the Apple iPad and the Samsung Galaxy Tab all experience the same need to adjust the viewing angle of their device for optimum use. Samsung has easel cases available for its tablet, making it a good choice for Galaxy Tab users. The easel case pictured here costs about $35.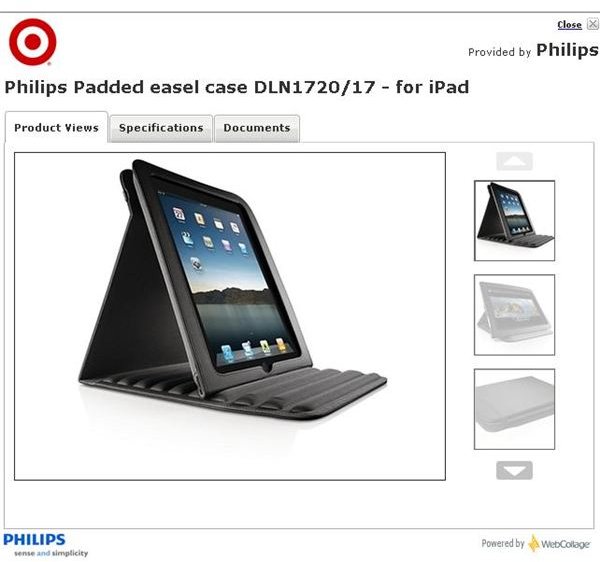 Apple iPad users can also benefit from an easel case. Users should consider a padded easel case from Philips that allows a user-adjustable viewing angle for an iPad when in use and then offers a sturdy layer of protection when not in use.
This Phillips easel case sells at Target for about sixty bucks.
Do It Yourself
Because the tablet PC easel market is somewhat limited in scope, some users may want to consider making their own solution. or using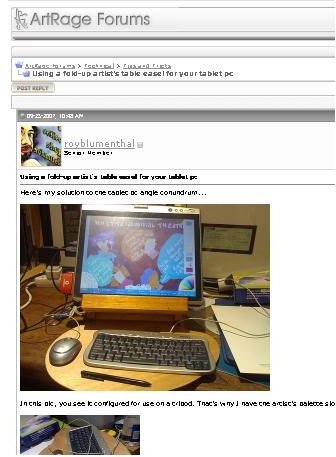 a commercially available tabletop easel rather than purchasing one designed with tablets in mind.
To get some ideas for creating your own tablet easel, visit ArtRage or other sites online that have some good advice. Sometimes learning from the experience of others is the best way to get started.
Wrapping it Up
This shopping guide reviews just a few of the tablet PC easel options that are currently available. Shoppers should start here, looking for an easel that fits their needs.
Image Credits: Screen shots taken by Bruce Tyson