Buying Guide: Choosing an ASUS Tablet PC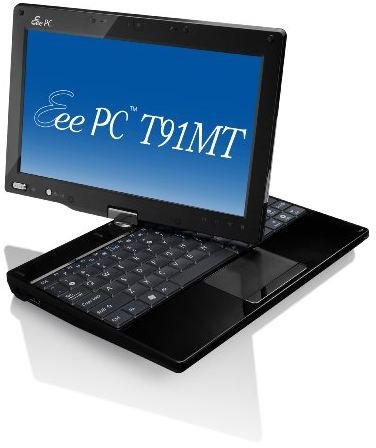 Mapping the New Tablet PC Territory
No one really knows what the tablet PC is supposed to be. Apple has shown one version of it, and it's been successful so far. But many of criticized Apple's iPad because it is, functionally, little different from a gigantic iPhone or iPod Touch. For some users, this is perfect. Others, however, want something different.
ASUS is answering this call with a number of new products spread across a wide range of prices. Let's take a look at what ASUS is using to fight the many competitors entering this market.
ASUS Eee PC T91MT Convertible Tablet
The original convertible netbook tablet from ASUS, the Eee PC T91MT has been officially replaced by the next product we'll examine here, the Eee PC T101MT. However, the Eee PC T91MT is still sold at many retailers, usually at a price of around $450.
The hardware inside the Eee PC T91MT is at this point rather old. It uses a 1.6 GHz Atom processor, which is paired with 1GB of RAM. The display itself is an 8.9" model, which is rather rare these days, but was common when the Eee PC T91MT was originally put on the market.
Functionally, the Eee PC T91MT works as a convertible tablet, but doesn't offer an optimal experience. The main problem is predictably the slow hardware, which chokes on multi-tasking workloads. The T91MT also has battery life of between 4 and 5 hours in real-world use, which isn't as good as what you'll receive with a pure tablet PC. The main attraction of this product is simply the price. At $450, it's one of the most affordable tablet PCs around.
ASUS Eee PC T101MT Convertible Tablet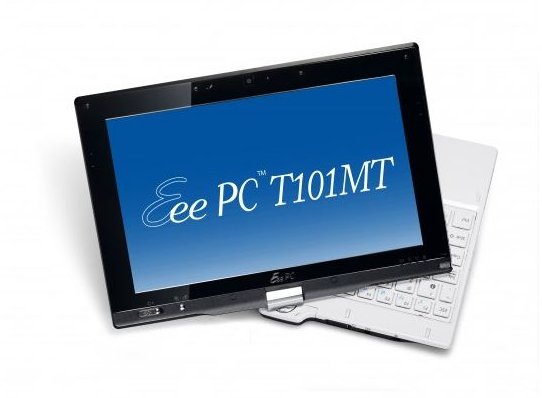 An update to the T91MT, the T101MT fills the same role in the Eee PC lineup but is based on a more modern netbook chassis. It uses a larger 10.1" display, offers N wireless in addition to B/G, and has a slightly faster 1.66 GHz processor. You'll still have to deal with 1GB of RAM, however, which means that multi-tasking is still a challenge.
Overall, the Eee PC T101MT is superior to the T91MT. It offers slightly improved hardware, are larger and more usable display, and doesn't cost much more than the older model. The older model isn't much smaller, either, despite the smaller display size. You can find the T101MT for about $460 at Amazon.
ASUS Eee Slate EP121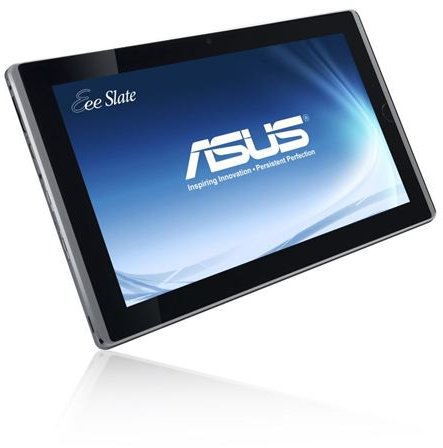 The beefy Eee Slate EP121 is an interesting entry into the tablet market because it packs a whopping 12.1" display with a resolution of 1280x800. Its much larger than any other tablet currently on the market or any tablet that's due to ship within the next few months.
You'll find the reason for this size in the system specifications. Instead of an ARM processor or even an Intel Atom, the Eee Slate EP121 packs an Intel Core i5-UM, which is paired with (up to) 4GB of RAM and 32GB or 64GB of solid-state storage. The connectivity includes two USB ports, mini-HDMI and Bluetooth.
The hardware is harnessed by Windows 7, which has never been the best multi-touch OS. ASUS is shipping the Eee Slate EP121 with a stylus, however, as well as a Bluetooth keyboard and a stand that the Eee Slate EP121 can be placed on. When set up in this way, the EP121 is simply a small all-in-one PC.
Pricing is around $1000. The release date is a bit sketchy, but should be Q1 2011.
Image Credits: ASUS, Inc
ASUS Eee Pad Slider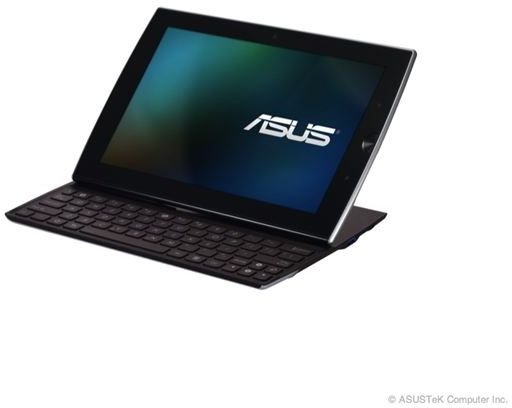 ASUS was one of several companies to debut new "slider" PCs at CES 2011. The ASUS tablet / slider is Android based and, unlike Samsung's version of the same idea, is more like a phone with a slide-out keyboard than a full notebook computer. In other words, the slide-out keyboard doesn't seem to be designed for frequent use, but instead provides an alternative to a touch keyboard.
The Eee Pad Slider is otherwise a fairly normal tablet. It is powered by Nvidia's Tegra 2 processor and boasts a 10.1" IPS display. It also includes a 1.2MP camera on the front and a 5MP camera on the rear. The Eee Pad Slider will ship with Android 3.0 and is likely to be priced somewhere between $600 and $800. The current release date rumors place it on store shelve in May.
ASUS Eee Pad Transformer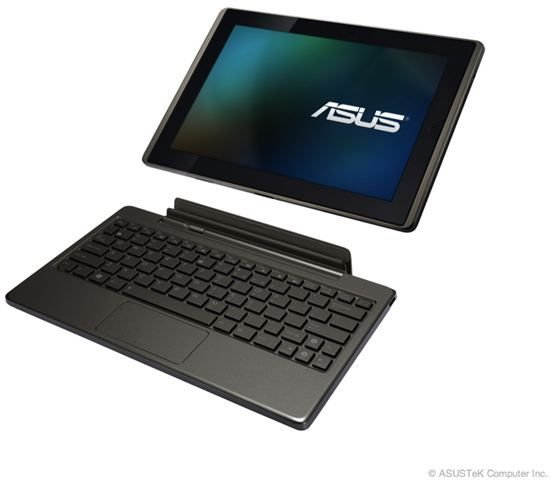 Another Android ASUS tablet, the Eee Pad Transformer is a take on the concept of a "hybrid" tablet/laptop. Such a device uses a dockable tablet for a display. The tablet can be detached at any time and use by itself, or it can be placed on the base for a more typical laptop experience.
The different form factor aside, the Eee Pad Transformer is otherwise the same as the Eee Pad Slider. It has the same processor, webcams, and operating system. Unlike Lenovo's U1 hybrid tablet,the Eee Pad Transformer does not contain an x86 processor in the base or a Windows OS install. It's all Android, all the time. I've had a hard time finding pricing figures, but it seems doubtful that ASUS would try and place it above $800. The current expected release is in April.
ASUS Eee Pad MeMO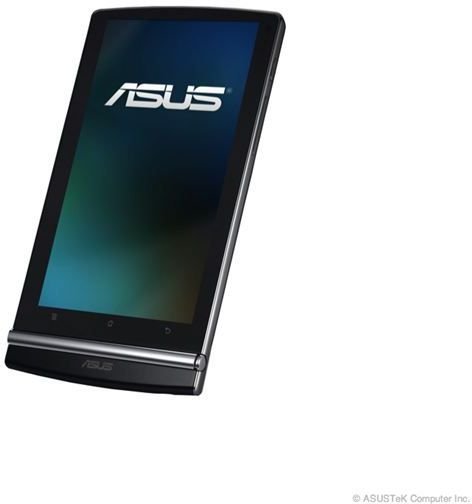 The final part of the ASUS Android tablet trio, the Eee Pad MeMO is a 7.1" pure tablet similar to the Samsung Galaxy Tab. The Eee Pad MeMO is actually meant to be a fully functional cell phone, but the hardware itself isn't designed to be put upside your head - you'll have to use a Bluetooth headset.
While the MeMO's larger siblings use Tegra 2, this smaller Eee Pad will rely on a Cortex A9 processor for its muscle. A 5MP camera remains on the back and 1MP camera will be mounted on the front. The MeMO will offer HDMI as well.
The MeMO's name was not picked at random. It will ship with a stylus and with custom handwriting recognition software that will make it easy to use the tablet like a standard memo pad.
The release date of the MeMO is likely to be mid-2011, but of all the future tablets in ASUS's lineup, this one is furthest from completion. Hardware and software changes could occur before release. The device will likely debut at a price between $400 and $600, and will almost certainly be sold with a contract by at least one wireless carrier.
Image Credits: ASUS, Inc