Buying Guide: Lenovo Tablet PC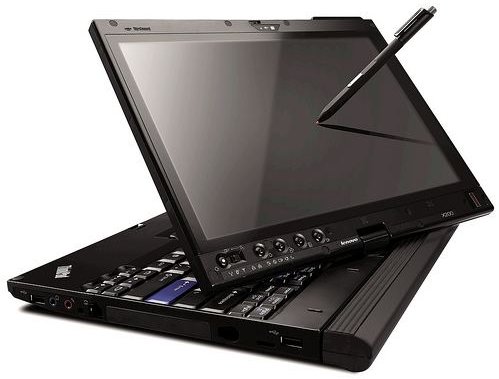 Understanding a Lenovo Tablet PC
Lenovo has always been at the front lines of tablet PCs. Long before tablets became an up-and-coming consumer product, Lenovo was making convertible tablet PCs for businesses as part of the ThinkPad line.
The company hasn't abandoned that approach, but its also introduced new tablets for consumers, and has even more in the concept stage. Let's take a look at what Lenovo offers and will offer in the future.
Lenovo X Series Convertible Tablet
Still the most popular Lenovo tablet PC, Lenovo's X series tablet is an ultraportable product aimed at business users who need a tough, reliable, travel-ready convertible tablet. The most recent version is the X201, and while it can swing into tablet form readily, it is basically an ultraportable PC underneath. It runs Windows, has a full PC keyboard in laptop mode, and is powered by a Core i5 processor.
This product is meant for productivity, not entertainment, so it's best for buyers who need a convertible tablet because they're faced with a task that would be difficult a touchscreen. The current X201 starts at $1250 on Lenovo's website.
Lenovo S10 Convertible Tablet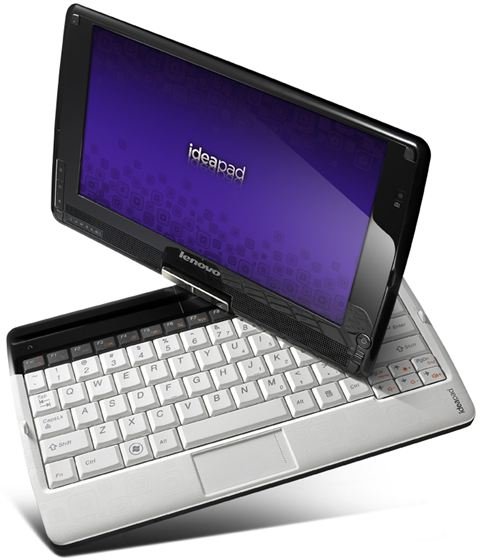 Although Lenovo managed to jump into the netbook wars early with its S10 line, the company's smallest computers never lived up to the reputation set by its other products. The S10 is still sold, and it remains an average netbook. It has no major flaws, but has no great strengths, either.
The same can be said for the S10t, Lenovo's tablet version. It is the same as the netbook in most respects, and that includes the Atom processor and limited RAM. However, the screen swivels around so that the device can be used as a tablet. The experience is fairly lackluster, and the S10t feels incredibly bulky in tablet form when compared to a dedicated tablet such as the iPad.
The S10t can be found online for around $500. It no longer appears listed on Lenovo's website, so they may have discontinued its production.
Lenovo LePad and U1 Dock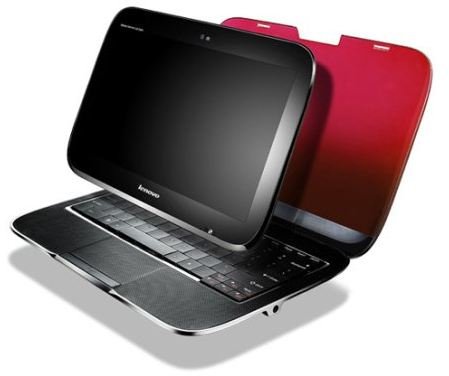 The LePad and U1 Dock are part of a developing breed of tablet that attempts to bridge the gap between the functionality of a laptop and the hands-on experience of a tablet.
Lenovo's LePad is essentially an independent Android tablet that isn't too different from any other you've seen hanging around lately. It has an ARM processor, a 10.1" multitouch display, and all of that jazz. Currently the only know release is in China, though rumors are swirling about a North American release in 2011.
What makes the LePad a bit different, however, is that it can be docked into the U1 base. The base is a standard laptop chassis with an Intel processor that boots into Windows. Once docked, the tablet simply turns into a display. This means that you can take your laptop and your tablet with you on the road without adding any bulk your load.
It's a great idea, but it's still unclear if any of this will make it beyond Chinese borders.
Windows Tablet
In addition to the LePad/U1, Lenovo also showed a Windows tablet at CES 2011. This tablet is an early prototype, however, and appeared to be nothing more than a small slab with an x86 processor throw in. It's not clear what a production tablet from Lenovo would look like, or what hardware it would run on.
Given the early stage of this product's development, it's impossible to know when or if Lenovo will put this on the market. If it does, however, I would expect to see it sold under the ThinkPad line. Windows tablets make a lot more sense for business than they do for consumers.