The Best of a Rare Breed: Top 70 Mm Cpu Fans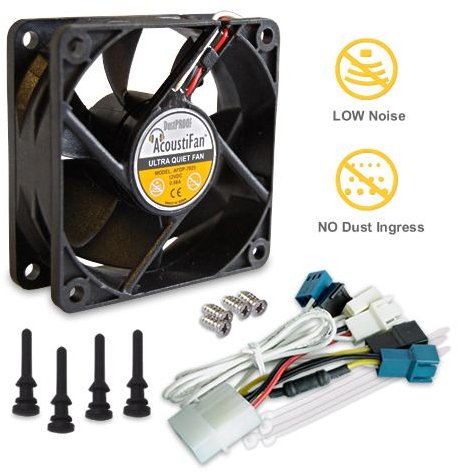 Where Can I Find a 70mm CPU Fan?
Fans for desktop PCs come in a variety of sizes, from 40mm all the way up to 200mm. Their purpose can be either to provide cooling for one or all components within the PC case, or to specifically direct airflow through the system.
However as the size of certain components has grown, so has the average size of fans, leading to some smaller fans being harder to get hold of. A case in point is 70mm CPU fans, which are becoming increasingly rare as CPUs and their heat sinks increase in size.
If you're looking for a fan of this size don't worry – there are still several places where you can purchase replacement CPU fans.
Choosing a 70mm CPU Fan
While 100mm CPU fans might be more popular, there are still plenty of places that you can purchase a 70mm CPU fan.
If you're looking for a standard CPU fan of these reduced dimensions, you can try startech.com where you should find a long-life fan for around $11. Cheaper options can be found meanwhile at www.techdepot.com and ecost.com, although watch out for those shipping charges!
A slimline, quiet 70mm CPU fan might set you back a bit more, however, but with a sealed motor to prevent damage by dust and a three speed cable, it is worth the additional price. Acousti AcoustiFan: DustProof models (pictured) can be purchased online from www.quietpc.com for a little over $20.
If you're in the UK, the best place to look for any CPU fan is www.misco.co.uk. Another popular choice would be www.ebuyer.com, the popular computer components website whose range currently includes standalone 70mm CPU fans (£4.66) and fans combined with heatsinks (£28) for Socket 775 processors.
Failing this, you might opt for Amazon, although you might get lucky in a specialist computer parts store.
Finally, if you have difficulty with any of the above, you should always check eBay, where CPU fans of all shapes and sizes are listed.
(Image via corresponding link)
Benefits of a 70mm CPU Fan
There are several reasons why you might choose a 70mm CPU fan. Thanks to the relatively small dimensions, they are perfect for inclusion in smaller PCs and those with small form factors. As they are just 70mm – under 3 inches – the proportions of these fans lead them to also be quite narrow, making them an effective cooling device that is both slimline and lightweight.
One thing you will notice with 70mm CPU fans is that due to their relative rarity, you may experience problems finding a fan to exactly meet your needs. There are some minor differences in the mounting of fans of this size, so you may need to shop for these devices in person if possible, or purchase different models.