There's No Firefox for iPad, but Firefox Home Eases the Pain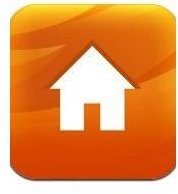 Firefox Home
The app Firefox Home is a wonderful app that lets you interact with your Mac at home and keep your life in sync when you are on the go. If you are the type that needs to keep track of various sites that you discover when you are out with your IPad then this app is definitely for you.
It is a cloud-sync application, which means that it allows you to access other places that you have stored your digital life online. That saves you an enormous amount of time when you are not at home. The IPad naturally lends itself to this type of use.
While this app does work effectively it is not optimized for the iPad. There can be issues. To date I am unaware of any but Mozilla does report that it can happen.
Pros and Cons
The advantage of Firefox Home is that it allows you to access your cloud-stored information anywhere that you go. The problem is that you have to use Safari to do that. If you hate Safari then you are not going to like the experience. Still, it's a free app so you should at least try it out.
One huge feature of this app is the ability to use the add-ons of Mozilla even in the absence of the actual Mozilla browser. To do that you must first install Mozilla Sync on your Mac at home. Once that is installed you can utilize those add-ons even while cruising along on your iPad when you are not at home.
How Does It all Work?
Firefox Home is based on the Rest API, which anyone can create apps from. That code is available here. When you sync data that data is kept on multiple devices and can be accessed from any of the devices that have the data. If any one device has a change, the change is reflected on all of the synced computers.
This is similar to cloud storage services such as Dropbox, but in this case it is being applied to Firefox utilities rather than specific files and folders. It's still extremely convenient, because it means you only need to change settings once on any device you own. The rest is handled automatically.
Conclusion
Firefox Home lets you to have the world at your command through sync. Your bookmarks and more become available to you anytime and anywhere that you have your IPad on the Internet. It also secures your information through encryption that allows you to keep your data private as well. The best aspect of all of this is that you never loose your data when you sync. Even if your iPad gets lost, stolen or "borrowed", you can feel confident that your data is always there in the cloud with Firefox Home.