Gaming Guide: How to Play Farmville on iPad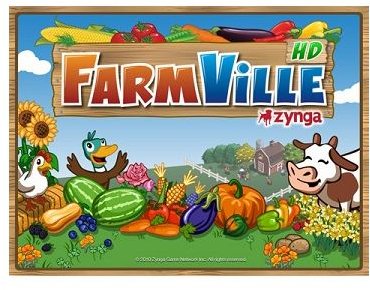 Getting Started
Zynga, the developer of the popular Farmville game on Facebook, has now created an app for the iPhone and iPad to allow users to play Farmville on the go. Before you start playing, you must have two things: a Facebook account and the Farmville app.
To create a Facebook account, visit Facebook's website, either on the iPad or your home computer. Enter your name, gender, email address, and a password. You will need to enter a birth date to verify your age, but you do not have to display any information besides your name and gender. Locations, favorites, school history and employment history can all be kept private or not entered at all.
Once you've set up an account, you're ready to visit the app store on your iPad. Download the Farmville application. The download is free and the most current version is 16.5 MB. You must have iOS 3.0 or later to run the Farmville app.
When you're ready to play, you must log in using your Facebook user name and password. This allows you to share your Farmville activities with other users on Facebook.
Navigating
All your controls for navigating on your farm are located on the bottom right side of the screen. If you're used to playing Farmville on Facebook, the controls will look a little different than normal. There are four menu/tool sections versus the normal six. However, don't fear, all your tools are still there.

The first button looks like a hoe and contains your harvesting tools, such as plow, harvest, seed and vehicles. When you select this menu, you can then choose which tool to use. The next button takes you to the Farmville market, where you can buy seeds, trees, animals, buildings, vehicles and much more. You will need coins or cash in order to purchase items.
The third button, which looks like a present, contains all the gifts you've received from neighbors and earned through the game itself. You can place or use a single gift at a time. The last button allows you access to collections, ribbons and co-ops. You can check the status of your collections, ribbons and co-op jobs at any time through this menu.
When you select a menu, navigate through the various options by scrolling either left or right. If you selected a sub-menu, reach the previous menu by selecting the Back button.
To the left of the menu/tool buttons is a complete list of your neighbors, along with their Facebook profile picture. Use the arrows to the right and left of the list to scroll through neighbors and to visit their farms.
How to Play Farmville on iPad
Once you've learned basic navigation, which basically just requires you to touch the correct buttons and menus on the iPad screen, you're ready to start playing. If you're already familiar with Farmville on Facebook, there is very little difference.
Using the menu/tool buttons, select a tool or object from the marketplace. Plant crops and trees to earn coins. Place animals, which can be harvested, to earn coins every one to four days. The more crops you plant and neighbors you help, the more experience points you earn, which allows you to level up, gaining more features. The best way to learn how to play the game is by simply jumping in. Most of the features are self explanatory and as new items and features are introduced, a description of the feature or item is immediately available to view.
As you learn how to play Farmville on iPad, you may notice a difference in available options, such as managing your craft shops. As the app develops, Zynga will continue to add more functionality to make Farmville on iPad as interactive as the original game on Facebook.