Free Movies for iPad: 10 Great Sources

Surf the Channel
You will find hundreds of links to some great movies on this site. However, some of these links may come up dead due to a possible copyright infringement or a deletion by the contributor. Don't let this stop you from bookmarking this site as a valuable resource to get free movies for your iPad.
Source: Surf the Channel
IMDb

Also known as the Internet Movie Database, this site offers hundreds of full-length movies and TV episodes. You can watch some of the movies on the IMDb website, while others will redirect you to another movie site. Because these are free movies, you will have to tolerate ads.
Source: IMDb
Google Video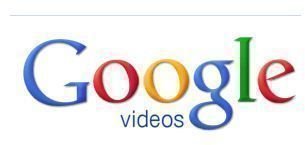 Free movies for the iPad can be found through Google Video. Go to the advanced video search and enter in the title and duration. You can also customize your search parameters for time, quality, language or website domain.
Source: Google Video
NFB Films for iPad 1.5
The National Film Board of Canada has developed an app that allows you to watch over 1,000 indie films, documentaries and animation via iTunes. Stream your movies to your iPad via Wi-Fi and choose to watch them later, if you wish. The only catch is that you have to watch them within 48 hours. You can also send a link to the web version to your friends.
Source: NFB Films
PublicDomainFlicks.com

This site allows you to download full-length movies that are legally in the public domain. Some notable titles include The Battle of Midway and Oliver Twist. Unfortunately, there is no way to search for movies other than by title.
Source: PublicDomainFlicks.com
Indie Movies Online Com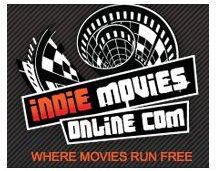 Indie Movies has a wide variety of movies that you can watch for free on your iPad. You can search for the most recent, alphabetically or by year, rating and most watched.
Source: Indie Movies Online Com
PassPlay.com

You can also watch a wide variety of movies and TV shows on this site. However, if you want to stream them, you will be taken to another movie site, as PassPlay does not host them. Movies include Box Office Top 10 hits such as Tangled and Megamind.
Source: PassPlay.com
Joost

Joost has a plenty of movie trailers, but is weak on their movie selection. For instance, the Comedy section listed 14 films and four 5-second films. If you like documentaries, you might like this resource.
Source: Joost
Babelgum

Babelgum is a difficult site to navigate. As far as I can tell, they cater to independent films. The link I've provided will take you to the alphabetical listing of their films. You can search for particular films, browse through their collection of over 4,000 or browse through the Best Of on the right side of the screen.
Source: Babelgum
HuluPlus

HuluPlus is a new segment of Hulu that allows you to download and stream HD movies to your iPad and other devices. You will find a wide variety of movies on this site, ranging from old classics to movies that are due for release in theaters. They offer a free trial that lasts for a week. Then you will have to pay a membership fee of $7.99 per month.
Source: Hulu
Conclusion
I have provided a list of resources that I feel will give you a good start in finding free movies for your iPad. If you have any experience in using these sites, please feel free to discuss your experiences in the comments section.
References
Surf the Channel - https://www.surfthechannel.com/channels.html
IMDb - https://www.imdb.com/features/video/browse/film/
Google Video - https://video.google.com/videoadvancedsearch
NFB Films - https://download.cnet.com/NFB-Films-for-iPad/3000-31711_4-75213372.html?tag=mncol;txt
PublicDomainFlicks.com - https://www.publicdomainflicks.com/
Indie Movies Online Com - https://www.indiemoviesonline.com/
PassPlay.com - https://www.passplay.com/
Joost - https://www.joost.com/
Babelgum - https://www.babelgum.com/browse/Film/alphabetical
HuluPlus - https://www.babelgum.com/browse/Film/alphabetical