Looking into the Pros and Cons of iPad Ownership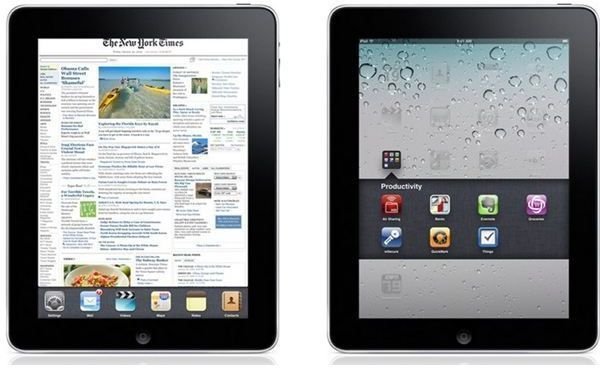 The Pros of iPad Ownership
Many have already written about the good points of the iPad. It is a great mobile device with a large screen that can run thousands of awesome apps from the App Store. What's so good about this is the fact that you can use apps or play games on the iPad's rich display. If you're a prevous iPhone or iPod Touch user, you'll never go wrong with the iPad as it has the same interface as these two iOS devices. In fact, since it has a large display, the iPad is also a good device to start off with your iOS experience in case you haven't used any of the iOS devices yet.
Another pro of iPad ownership is of course the fact that it's a great eReader device where you can consume information from newspapers, ebooks and magazines. You can download new issues of these digital publications anytime, anywhere if you have an iPad 3G. You can also download via Wi-Fi hotspots if you have the iPad Wi-Fi only. As for your choice of eReader app, you'll certainly have many options including Apple's very own iBooks app.
Not only is the iPad great for reading digital contents but it is also a superb device for consuming other digital media including videos, tv shows, movies and music. There are several iPad apps that tie up with major tv streaming devices such as Hulu and Netflix. These apps allow you to stream your TV shows and watch them on your iPad at your leisure.
For watching movies, there are several video player apps which support possibly all movie formats. But the best thing about having an iPad is the fact that you have a great mobile device that is small enough to be carried anywhere you go without adding to much burden on you and yet big enough to allow you to do most of your productive activities such as answering important emails, checking your social networking accounts, communicating with your contacts via Twitter, drafting documents and sending them out quickly, and more.
The Cons of iPad Ownership
Of course, great as it is, the iPad is not a perfect device. This is especially so if you will try to compare its features and specs with rival Android-powered tablet devices. Among the several cons of iPad ownership are the lack of camera, lack of a USB port, lack of a built-in SD card reader and the lack of HDMI output.
The iPad has been criticized for its lack of support for Adobe Flash. This is not the machine's fault but rather Apple's own decision not to support Flash. From the looks of it, we won't be seeing this feature supported even in the next version of the iPad. Fortunately, there are several third-party mobile web browsers that have somehow remedied this issue and made Flash-enabled content viewable using their browsers.
Another con of the iPad is the lack of USB port which prevents other accessories from connecting to the iPad. Apple was good enough to come up with their own Apple branded iPad accessory that lets you connect your iPad for instance to a projector or TV. And you can also use wireless connection via Airplay.
Like the lack of USB port, the lack of built-in card reader was also pointed out by many users. To transfer photos to your iPad you need to purchase another Apple iPad accessory - the camera connection kit. It would have been wonderful if Apple has embedded and memory card reader on the iPad.