Buying Guide: The Best P67 Motherboards for Intel's New Processors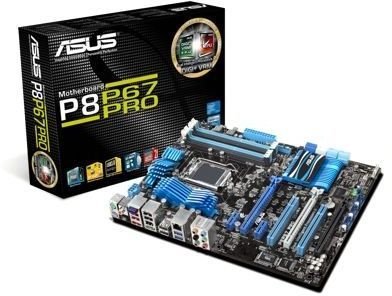 P67 - The New Mid-Range Motherboard
Intel's release of Sandybridge processors has taken the CPU market by storm. As much as I love AMD, I must admit that their processors are not completely obselete in almost every price bracket, expect perhaps under $100.
As a result, those looking to build or upgrade to a mid-range PC only need to choose between Intel processors and chipsets. The P67 chipset, on which the motherboards here are based, is the higher-end option. P67 unlocks overclocking options that the H67 doesn't offer. The P67 also makes it possible to run two video cards in SLI of Crossfire by splitting the 16x PCIe bus into 8x for each card. The only downside to P67 is that Intel, for some arcane reason (no doubt related to marketing), has disabled Quick Sync video transcode technology on P67 motherboards.
With these advantages and disadvantages in mind, it's time to consider the best P67 motherboards out so far.
ASUS P8P67 Pro
Long considered one of the premier motherboard manufacturers, ASUS has lived up to its reputation with the P8P67 Pro, an outstanding mobo that comes in just under $200.
There are a number of features on the ASUS P8P67 that make it stand out from the crowd. One example is the UEFI BIOS. A recent innovation developed by a number of manufacturers, a UEFI BIOS provides traditional BIOS functions, but offers a more refined interface. ASUS's variant is better than competitors because it is snappy and intuitive, two traits that other implementations can't boast.
Besides this, the ASUS motherboard also offers a wide range of more common features. You'll find three PCIe 16x slots (the third can only run in 4x mode due to chipset limitations) 2x PCI express slots, 8 SATA connections (split between SATA 3 and 6), Realtek audio, Gigabit Ethernet and more.
The P8P67 Pro has a typical price of $190. Budget buyers who don't need as many expansion slots should consider the similar Micro-ATX version, which is just $150.
ASRock P67 Extreme4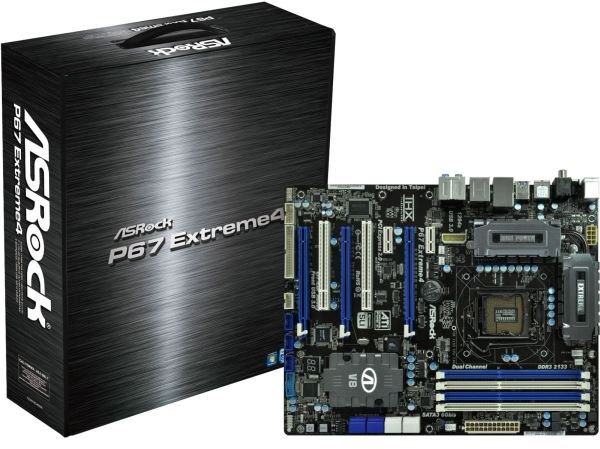 Unlike ASUS, ASRock has long been considered a no-name mobo brand. Their products weren't exactly bad, but ASRock usually didn't put much effort into enthusiast boards.
That's started to change in the past few years, however, and the ASRock P67 Extreme4 is the latest example of the company's line of serious enthusiast motherboards. Although the ASUS board makes overclocking easier and has a better BIOS, the ASRock P67 Extreme4 offers debug LEDs on-board, an on-board on/off switch, and a nifty bracket that holds a USB 3.0 connected SSD in place.
And then there is the price. At $150, the ASRock board significantly undercuts not only the ASUS P8P67 Pro, but also other similar boards from big names like MSI and Gigabyte. If you don't mind trusting a less historied brand, this board should provide a great bargain.
Gigabyte GA-P67A-UD3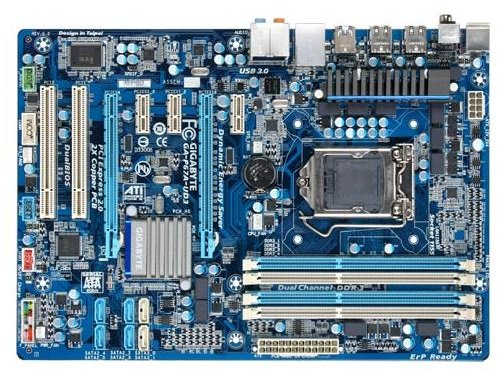 If you're looking for a basic but reliable P67 motherboard at an affordable price, the Gigabyte GA-P67A-UD3 is probably your best choice.
This full-sized P67 motherboard is certainly a bit light on features. It lacks some of the more advanced BIOS, overclocking and fan speed monitoring features found on a more expensive Gigabyte motherboard. The mobo's layout is still great, however, and like all Gigabyte motherboards it comes with a 3-year warranty.
But back to pricing - the GA-P67A-UD3 is just $130, making it one of the least expensive P67 motherboards currently available. Features aside, it's usually difficult to find brand-name motherboards for a new chipset at this price that are not Micro-ATX variants. If you don't care much about overclocking or BIOS features, this would be a good choice.