Buying Guide: The Best H67 Motherboards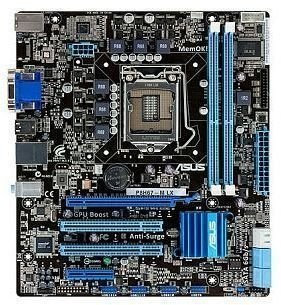 H67: SandyBridge for the Consumer
Compared to the P67 chipset, H67 motherboards have two obvious disadvantages. One is their lack of overclocking features, and the other is inability to split the available PCIe 16x bandwidth into two 8x lanes (the second lane will only receive 4x). This are the reasons why P67 is considered to be more enthusiast oriented.
The H67 does have one advantage, though - when the IGP on a SandyBridge processor is enabled, H67 users will have access to Quick Sync video transcoding. This is quicker than almost any other encoding method currently on the market, and it dramatically reduces the time required to convert video formats.
Because H67 motherboards are considered consumer oriented, they often have lower prices and fewer features than P67 options. Le't's consider the three best H67 motherboards currently available.
ASUS P8H67-M LX
ASUS has never been a slouch when it comes to motherboards - indeed, they're often considered the most premium brand - but they've really come out swinging with the new socket LGA 1155 motherboards.
The ASUS P8H67-M LX is a Micro-ATX mobo that is fairly light on features, but does have them where it counts. Perhaps the best feature is the UEFI BIOS, which is more refined and much easier to navigate than any BIOS you'll have used in the last few years. Gone is the cryptic shades-of-blue interface, replaced instead with a simpler GUI.
Otherwise, the ASUS P8H67-M LX has the features you'd want and expect, such as Gigabit Ethernet, Realtek audio and more. It is also reasonably priced at just $95 bucks. Obviously this isn't an enthusiast-grade motherboard, but that's not the point. What's important is that, when combined with a dual-core SandyBridge, it is possible to build a basic but reliable home and/or office PC with Intel's latest processors on a very tight budget.
ASUS P8H67-M Evo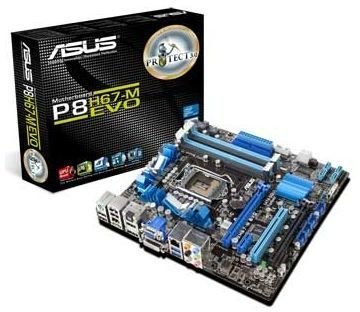 I alway feel bad when I end up recommending multiple products by the same company in a buyer's guide, but sometimes it is inevitable. As I said, ASUS is bringing it with the latest motherboard releases, and there aren't many attractive alternatives.
Again, a big part of this motherboard's appeal is the BIOS, which is superior to not only old BIOS but also the enhanced BIOS options available from every other mobo manufacturer. The only real difference between the Evo and the standard P8H67 above is a handful of features like DisplayPort support and GPU Boost (a limited overclocking feature for the Intel IGP).
You certainly pay more for the extras, as the Evo is priced at $135. Many users won't find the extra features worth the price, but those who want a premium Micro-ATX motherboard should check out the Evo first.
Gigabyte GA-H67A-UD3H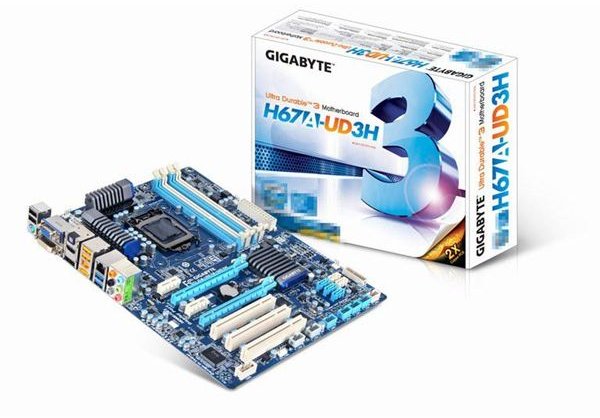 There are a fair number of nice H67 motherboards, but most of them, including the prior two on this list, have a common trait that in some circles could be considered a flaw. They're Micro-ATX.
Micro-ATX makes a lot of sense for H67 because it's not an enthusiast oriented chipset, but there are certainly some users who'd like a full-sized motherboard who also don't nessicarily consider themselves to be "enthusaist" users. If that's you, the Gigabyte GA-H67A-UD3H is one of your best options, although that might be because it only has a couple competitors.
That's not to say the GA-H67A-UD3H isn't well laid out, though, or light on features. It offers all the standard kit you'd expect with a decent motherboard and also DisplayPort output, which is appreciated. The price of $135 is on the high side of H67 motherboards, but still not bad.