Overview Of Cheapest 17 Inch Laptops - Get a Big Screen For Less Money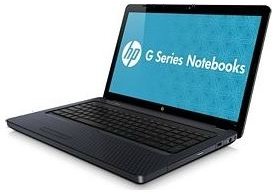 HP (Hewlett-Packard) G72t Series
For less than $600, it is possible to purchase a quality Hewlett-Packard 17.3 laptop. Available in the Hewlett-Packard official online web shop, it is possible to configure this model according the individual preferences, so the buyer can choose among faster processors, better graphics cards, more memory, etc. However, for $579.99, a buyer gets a basic G72t model which has a modern Intel(R) Core(TM) i3-370M Dual Core processor with 2.40GHz and Genuine Windows 7 Home Premium 64-bit. Furthermore, the basic model features Intel Graphics Media Accelerator HD, which is not a graphic card strong enough for graphically demanding games, but considering the price, it is not expected. For storage, it includes a 250GB hard drive working at 7200RPM. It also includes 2GBs of DDR3 memory and 17.3" diagonal HD+ HP BrightView LED Display with a native resolution of 1600 x 900.
ASUS K70IJ-X1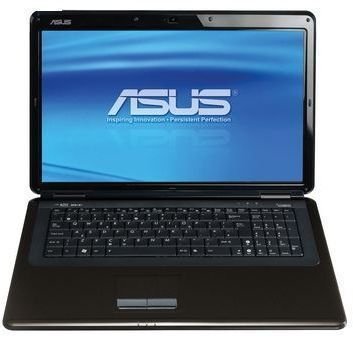 For a bit more than $600 ($609.95 to be specific), it is possible to get a quality laptop from ASUS, which is equipped with 17.3" LED Backlit widescreen display and 4GB of RAM. ASUS K70IJ-X1 laptop is powered with by a dual-core 2.3GHz Intel Pentium T4500 processor, it has 320GB of storage, and while talking about included software, it comes with Windows 7 Home Premium (64-bit). However, because of the Intel GMA X4500M graphics, ASUS K70IJ-X1 is not designed for gamers.
HP G72-B60US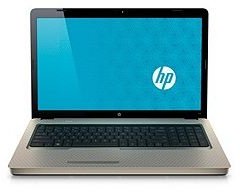 Another model from Hewlett-Packard, HP G72-B60US is also available in the Hewlett-Packard official online web shop. This model includes a modern 2.4GHz Intel Core i3-370M processor, and it has 4GB DDR3 of the system memory included. Is has 17.3 diagonal High Definition+(8) HP BrightView LED display, 500GB of the hard drive (working at 7200RPM) and like G72t Series, it has Windows 7 Home Premium 64-bit included. This model has Intel HD Graphics, which is capable to use up to 1696MB of total graphics memory. Despite this, this is only a basic video graphic solution, not designed for hard-core gamers.
Sony Black 17.3" VAIO VPCEF22FX/BL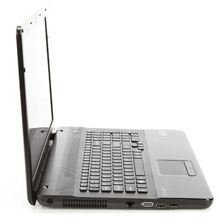 An overview of the cheapest 17 inch laptops ends with a model based on the AMD processor. For $678, the buyer gets Sony VAIO VPCEF22FX/BL, based on the AMD Athlon II X2 P320 processor that works on 2.10GHz. This model has generous 4GB DDR3 of the system memory, 500GB SATA of the hard drive and a great 17.3" diagonal HD widescreen display. While talking about the graphic power, this model has ATI Mobility Radeon HD 4250 graphics with 512MB of dedicated graphics memory, which is a solution the occasional gamers will be satisfied with. As it is a case with other Sony VAIO, this model offers highly attractive looks. Finally, this model also includes Microsoft Windows 7 Home Premium 64-Bit Edition, which is an operating system we have seen on other reviewed models.
images from product sites / manufacturers