Popular Computer Performance Tests: A Roundup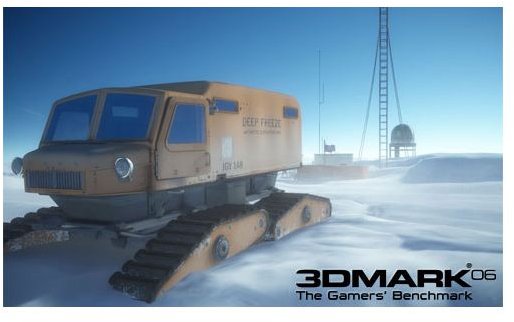 Computer Benchmarks - Your PC's Speedometer
Computer performance is important. It also is fun to mess with if you're a computer enthusiast. Unfortunately, figuring out your computer's performance isn't as easy as sitting down and mucking around with the mouse for awhile. Computers are complex, and there are a lot of different components that work together. This can create unexpected areas of excellent performance - and also create areas where a PC doesn't perform as well as you'd like.
The only way to really find out what is going on with your computer's performance is to use a computer performance test. Also known as a computer benchmark, a test of this nature provides an objective way to measure performance. Humans are notoriously unable to remain detached from events, after all - most people will swear their computer is faster after installing an upgrade, regardless of if it really is or not.
In this article we'll take a look at some of the most popular computer hardware performance tests and also briefly cover the best way to use them. Everything here is freeware, as well, so you won't have to spend a dime to use the advice here.
SiSoft Sandra 2011
A well known suite of benchmarking programs, SiSoft Sandra has been around for years, and it has remained one of the better benchmarking programs throughout its history. The most striking aspect of SiSoft Sandra 2011 is the sheer number of benchmarks it makes available. There are tests for common items, such as processor and graphics performance, but there are also tests for things such as memory latency and network bandwidth.
This can actually be weakness, because many of the benchmarks available in Sandra are of little consequence to the typical user. As such, I suggest sticking to tests such as processor arithmetic and multimedia performance, hard drive read/write performance, graphics performance, etc. This will give you information applicable to specific hardware. Also, don't forget to make use of the comparison features in SiSoft Sandra. This can give you an idea of how different components might perform if they were installed in your system.
3DMark 06
A classic 3D performance benchmark, 3DMark 06 is now rather outdated in some ways. Every new benchmark from 3DMark adds new and revised benchmarks that take advantage of new technology available in video cards. 3DMark 06, being about five years old, don't take advantage of everything available.
With that said, it remains one of the better available free 3D benchmarks. It provides a variety of set scenes which your video card much render and it generates a numerical result at the end. In addition to this, 3DMark 06 lets you compare your results to those of others online. This tells you if your computer is performing as well as you'd expect given its hardware.
Image Credit: Futuremark
Peacekeeper Browser Benchmark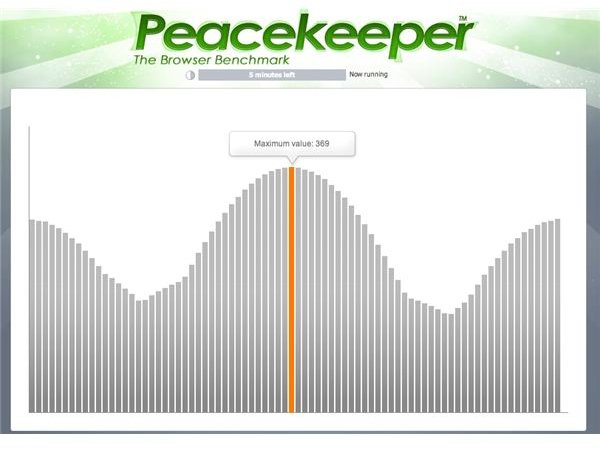 Created by the same company that produces 3DMark 06, Peacekeeper is a browse-based benchmark that judges how well a particular browser completes a number of complex online tasks and then produces a numerical score. It is often used to see how quick a new web browser can render a web page, but because it is standardized, it can also be used to compare different computers so long as the same browser is used on each.
Peacekeeper isn't very demanding for most modern computers, but there is a noticeable difference between a netbook and a quad-core desktop, and this difference is reflected in the score. Web browser performance is extremely relevant, as well, because web browsing is what most people do most on their PCs.
Run Peacekeeper Browser Benchmark (no download required)
Image Credit: Peacekeeper
7-Zip
7-Zip is an open source file decompression program that is also a computer performance test service. Compressing and decompressing files is a task that puts strain on a computer's processor as well as its hard drive. The 7-Zip benchmark is, therefore, a great way to determine how well your computer can archive and/or move files around on its drive.
The benchmark begins running as soon as you start it from the 7-Zip main window, and it will continue running until closed. It is a continuous benchmark that becomes more accurate the longer it runs. I suggest letting it complete 15 "passes" before you rely on its results.
IOmeter
Hard drive performance is an often undervalued part of a computer's overall performance. IOmeter is a computer hardware performance test that focuses specifically on hard drives, and it is generally regarded as one of the most thorough storage benchmarks available anywhere. It's a bit of a complex program to run, but provides great results.
IOmeter can be used to find sustained transfer speeds as well as random access speeds. Both of these are useful bits of information to know. Sustained transfer speeds are important when moving files or loading large programs, such as a game. Random access speeds relate to how "snappy" a computer feels - the more quickly a hard drive can respond to a random request, the more quickly it begins opening the file you requested.