Shopping Guide on Mouse Pad Custom Photo Options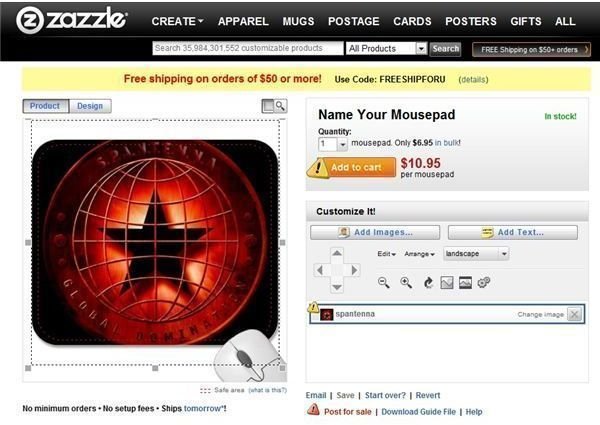 Introduction
The holiday season might be over, but there are still plenty of special occasions when you'll need to give a gift. With so many gadgets and technological marvels, you may wonder if there's a way to be original and unique, but still be within the times. The best way to keep up with technology and yet give something that's unique is to go for customization.
Many gadgets and items now allow for customization in order to give the user a sense of personification and individuality with their chosen item. One of the first things that people want to customize is the personal computer. Whether it be a person's desktop or laptop, nothing displays that person's interest or individuality as well as a customized element.
The easiest things are the desktop or the mousepad. Technology includes the ability to style and have what you want as a picture or background on the mousepad. But how does someone put a picture of say, their vacation to Hawaii, on a mousepad? In this article, we look at ways that you can make a mousepad custom photo by either doing it yourself or getting help from the Internet.
Mousepad Custom Photo - DIY
There are a two ways that someone can get a customized photo onto a mousepad - printing and transferring or using an Internet based website. In printing and transferring, a person gets transfer paper for their printer, chooses their design, and then prints out the picture. The things you would need for this are -
inkjet printer (color is preferred).
a blank mousepad, which can be purchased at office or computer supply stores.
an image editing program, such as Adobe Photoshop or Paint Shop.
transfer paper, which can also be purchased at an office supply store.
The best thing is to test the process once you have the design that you want to use. Print out a test page to make sure that you have the correct dimensions for the mousepad and that you have, of course, printed the picture on the right side of the paper.
Mousepad Custom Photo - Websites
If doing it yourself with a printer is taking more time than you want, there's always the option of using a website to do your customizations. There are several websites that not only offer original and unique items like mousepads, coffee mugs, t-shirts, and other items, but also allow for the ability to customize each item.
Sites like Zazzle, Cafe Press, and Vista Print offer a section where a user can choose an item and then go into a customization mode, where they can chose the image, the text, and the color for the object you've chosen. For example, the picture to the right shows the customization for a custom mousepad from the site Zazzle. You can choose which design or picture, what text you would like on it (if you want text), whether the picture should be portrait or landscape, as well as the color of the picture itself.
Making a mousepad custom photo is an original and unique present that can be given to those computer users that want to have more of a individualistic sense of actually owning a particular item, one that says "this belongs to Stacey" or "this is Mike's". Customization allows for greater control of choosing what you want your mousepad to say about you or about what you like or what your interests are.
Image content @ author, via Zazzle