Comparison of NOOK Vs iPad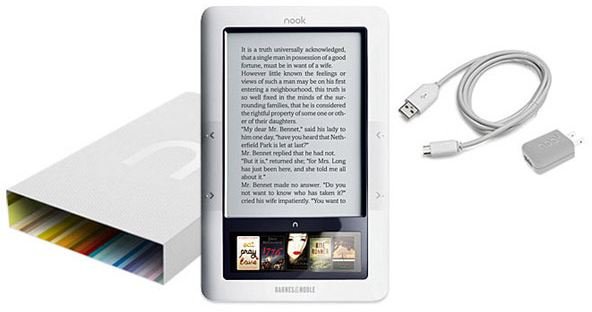 NOOK vs iPad: The NOOK as an Advanced eReader
The Barnes and Noble NOOK features an eInk display that helps avoid the glare that other eReaders can cause. In addition, it features a color navigation panel with options for accessing your book library, shopping, current book and settings. It lets you browse through book covers in full color by simply swiping your finger through the titles. You can also access a feature called Reading Now which acts as a virtual bookmark. If you want to return to the page you last read, simply press the icon and you're there. The NOOK also contains 2GB of memory to store up to 1,500 books according to the Barnes and Noble website. If this is not enough space, the NOOK supports memory cards for extra storage. It has a battery life of up to 10 days and supports password protection.
While the NOOK may look like the average eReader at first glance, it can do more than just read books. One interesting feature is the LendMe technology that lets you share books with friends for up to 14 days. Not only can you share with other NOOK users, but you can also share with those who have the NOOK mobile or PC application. If you become tired of reading, the NOOK includes chess and Sudoku games that use the color navigational panel as a control pad. If you want to browse the Web and have Wi-Fi access, you can use the NOOK's basic browser to visit sites.
The NOOK comes in two versions. The Wi-Fi only NOOK is priced at $149 while the NOOK with 3G+Wi-Fi is $199.
NOOK vs iPad: The iPad as a Tablet and eReader Combined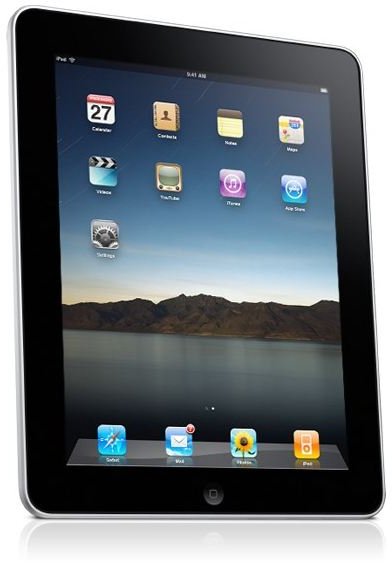 The iPad features a larger backlit color screen that is 9.7 inches diagonally and comes in capacities ranging from 16GB to 64GB. It supports video and audio playback, has an accelerometer, and includes a built-in speaker and microphone. Its battery life varies according to usage and can last up to 10 hours if you're surfing the Web or playing media files on Wi-Fi. The battery usage is a bit less if you use 3G and Bluetooh. The Bluetooth capability allows you to use a wireless keyboard which makes typing easier.
The iPad is unique in that it includes the features of both a tablet and eReader. In addition to its own iBooks app, it supports Amazon Kindle, NOOK and various third party apps. Several of these apps allow you to turn pages by simply swiping the screen and allow you to purchase books or download free ones, depending on the app you use. As a tablet, the iPad excels in the areas of portable gaming, Web browsing, productivity and social networking. Whether you need to edit a spreadsheet, check your email or have a voice chat on Skype, you can do them all on the iPad.
Pricing for the iPad varies according to storage space and the presence of 3G. The following list shows you how the prices vary:
16 GB Wi-Fi: $499 and 16GB Wi-Fi + 3G: $629
32 GB Wi-Fi: $599 and 32 GB Wi-Fi + 3G: $729
64 GB Wi-Fi: $699 and 64 GB Wi-Fi + 3G: $829
NOOK vs iPad: Final Verdict
Still having problems deciding which device is right for you? If your main purpose is to read eBooks, either of these will not disappoint you. However, if you wish to read eBooks from other sources such as Amazon Kindle and iBooks, the iPad offers more options in this area. On the other hand, the NOOK is best suited for its main purpose as an eReader, so users who want to run applications, visit sites in full color and use media files will likely not settle with the NOOK. There's no doubt that the price difference between the NOOK and iPad is quite large, so it is best to settle with what's in your budget. If you don't want to play many games, surf the Web with your device and don't want to install additional applications, you can save a lot of money by going with the NOOK.
References
All references from iPad taken from https://www.apple.com/ipad/
All references from NOOK taken from https://www.barnesandnoble.com/nook/index.asp