What We Can Learn from Apple iPad Customer Reviews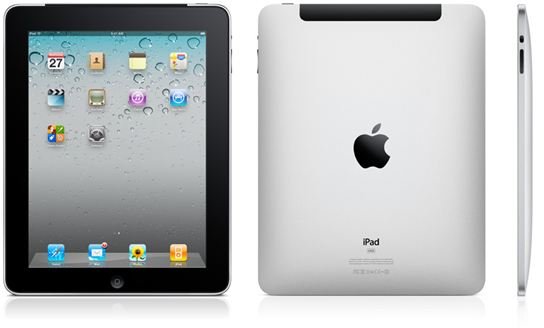 When preparing to buy any product, especially any Apple Inc. product, customer reviews are an invaluable resource to make use of before your purchase. Customer reviews are (mostly) unbiased and the users writing the reviews started out initially wanting to like the product they purchased. This is especially true with a product like the Apple iPad due to it's very niche market. Lets take a look at some great resources for Apple iPad customer reviews as well as what we can learn from these customer reviews.
(Image: Apple Inc.)
Apple.Com Customer Reviews
Apple Inc. has it's own forum dedicated to the iPad and this is a great place to start when looking for a vast range of user experiences when it comes to the Apple iPad. The forum can be found on Apple's website and will give you a great variety of opinions on the iPad. Spending a little bit of time in this forum seeing what problems users have had with their iPad may save you a lot of time in the end.
Looking to buy an Apple iPad for a specific use? Check these forums and see what the Apple iPad is good at and what situations it may struggle with. Most of the users of this forum are unbiased and simply looking for help and/or relaying their experiences with the Apple iPad. Keep in mind that Apple iPad users are more likely to post an Apple iPad customer review on a forum if they are experiencing problems with the product. After sifting through some of the excellent information on this forum you will get a good feeling for which posts you should pay attention to and can learn something from and which posts were made in anger and should be taken with a grain of salt. This is where you will want to start your Apple iPad customer review search.
Amazon.Com Customer Reviews
Another fantastic way to do research on a product before buying is to check the Amazon page for that product. Many buyers that use Amazon.com frequently for their purchases are very active when it comes to posting about their experiences with products they buy. The Apple iPad is no different, currently the 64GB, WiFi + 3G model of the Apple iPad has over 450 customer reviews with an average rating of just under 4 stars. This gives you a good idea that you are looking at a solid product but if you are to take the time to sift through some of the reviews you will see you can learn a great deal about the product. This includes its positives as well as its negatives and its performance in very specific situations.
Apple iPad Customer Reviews on Blogs
The third stop in your quest for Apple iPad customer reviews should be a Google search. You will find Apple iPad customer reviews by big name sites such as Engadget but you will also find personal blog posts from users who have recently purchased an Apple iPad. These personal blog posts are an excellent source of information and you can learn a lot about the product through the experiences of these users. You can literally spend days sifting through the Apple iPad customer reviews that turn up on a Google search so no matter how much information you require before making a purchase you should be able to satisfy it here.

As you can see taking into account a wide range of Apple iPad customer reviews before your purchase will help you flesh out the good, the bad and the ugly when it comes to customer experiences with this product. A little research goes a long way when contemplating the purchase of any electronic gadget and in the case of the Apple iPad, should you have the cash there is no reason to not go ahead with the purchase. Enjoy your Apple iPad!
Be sure to also check out the fantastic information here at Bright Hub before making the final decision on whether to purchase an Apple iPad. These articles are written by Apple iPad users and are an excellent source of Apple iPad customer reviews.