Discover iPad Cover Baseball Fans and Other Sports Enthusiasts Will Love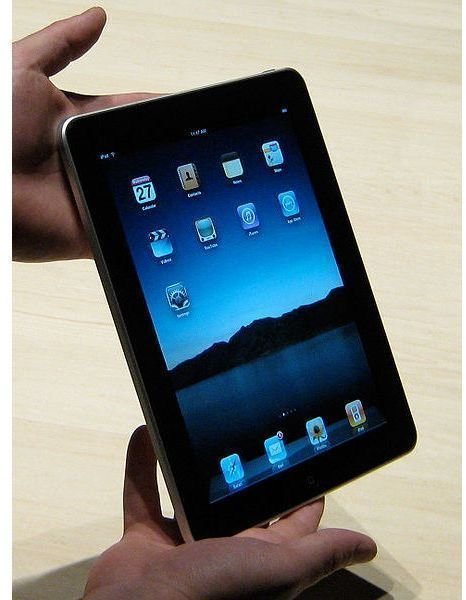 Overview
Many iPad owners turn to cases and covers to protect their investment. Apple iPads are still somewhat pricey, and the last thing people
want to do is become saddled with the purchase of a non-warranty replacement resulting from liquid damage from a spilled drink, a fall, or any number of unexpected situations that may negatively impact the functioning or appearance of their device.
Although iPad covers now have been popular for a long time, new covers help users personalize their own device. By using an iPad cover baseball fans like, for example, an iPad owners can show their love for the sport while protecting their investment. Here we take a look at two iPad cases for sports fans that are now on the market.
Image Credit: Wikimedia Commons/Glenn Fleishman
Zagg Sport Leather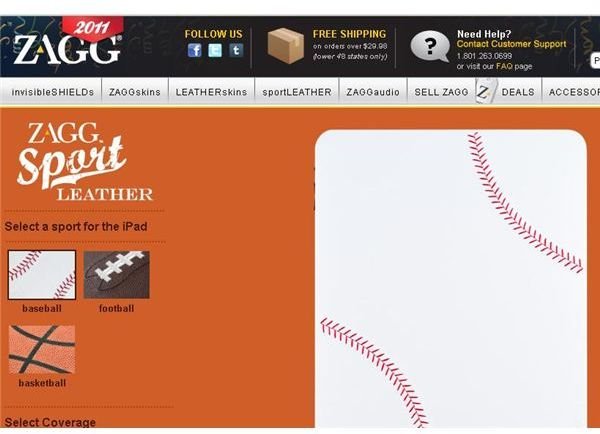 Besides using genuine leather to protect the Apple iPad, Zagg offers an iPad cover baseball fans will die for. The leather look and feel adds to the nostalgia of the game, mimicking the theme of an official major league baseball. Zagg also offers similar iPad cases that will appeal to football fans and basketball fans while offering two possible types of protection for their device.
The basic leather cover from Zagg costs about $55 and offers a protective layer to the entire device except for the screen. Customers can choose to buy the same Zagg Sport Leather cover with an screen shield for an additional $30.
Speck
Many iPad owners will like the hardened iPad cases that are available from companies such as Speck. These cases have a soft fabric layer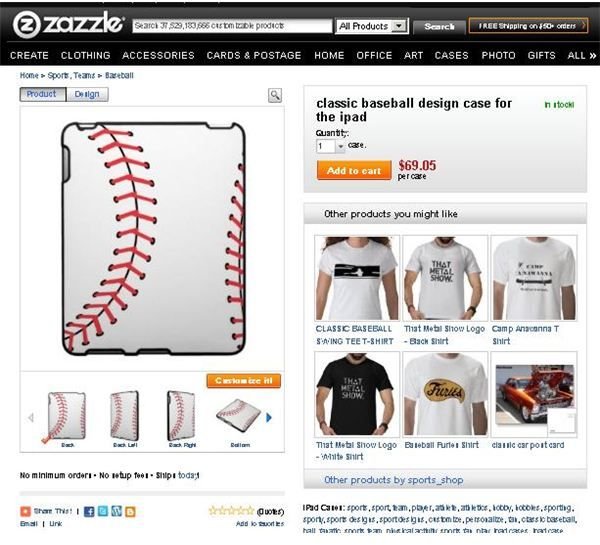 which can be customized by the customer's choice of sports theme. This iPad cover baseball fans will like may not be good protection from foul balls, but should help guard the iPad against casual incidents such as small falls or drink spills. One thing that is for sure is that the Speck iPad cases for sports fans will give iPad owners the opportunity to show the world that they are a sports fan.
Although the sports themed iPad covers from Speck give iPad owners a shell-like protective layer for their devices, the cases are designed to offer uninhibited access to the iPad's different jacks and controls, so users do not have to sacrifice ease of use to display their affinity for a particular sport. Fans are not limited to baseball either: Speck cases can browse Zazzle for cases with tennis, football, golf, and other sports.
The Speck iPad cases for sports fans are selling for less than $70.
Wrap Up
The Apple iPad has taken the world by storm, and with these cool iPad cases for sports fans, owners of the devices can personalize their experience, setting themselves and their iPads apart from the rest. The iPad cover baseball, football and soccer options are sure to help fans show their love of sports.
Image Credits: Screen shots taken by Bruce Tyson