Where to Find iPad Backgrounds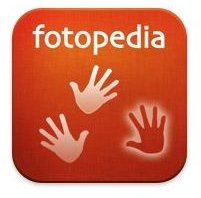 What is an iPad Background?
When Apple released the iOS 4.2 update for the iPad they introduced the ability to add backgrounds behind your apps. You could also use an image on your home screen (the screen you see when you turn on the iPad), but you can now add an image to your app screens. Think of it as a desktop image for your iPad.
There are many different source for finding iPad backgrounds. The easiest of these sources is your iPad itself. The iPad comes with a number of built-in images that are stored in your Photo library. They can also be accessed from the Settings app under Wallpaper. For a complete guide to setting up your backgrounds check here.
This is not the only source for backgrounds. Read on to learn about more.
Apps for Backgrounds
The App Store is a great resource for finding background images. There are many photo apps in the App Store, and some are specifically made for the purpose of supplying background images. Others are photo galleries that have the option of storing an image in your photo library for use as a background.
One great app is called Fotopedia Heritage. It is free and has beautiful photos from around the world. One of the export options within in the app is to export as wallpaper. It exports the image to your photo library where you can make it your background.
To find other apps just do a search in the app store for wallpaper or backgrounds. You'll find many say they are iPhone apps and not iPad apps. However, most of these work fine with the iPad and the image quality is great at the larger size.
Use Your Own Photos
Another great source for backgrounds are your own photos. Any photo you upload to your iPad from iPhoto via iTunes can be turned into a background. Just follow the steps in this article based on the iPod Touch (iPad directions are the same). Once your photos are on the iPad you access them through the photos app or the wallpaper option in settings. You can use images of family, friends, or landscapes and objects. The choice is yours.
Find Images on the Internet
Another resource for finding backgrounds is the internet. An image does not necessarily have to be the exact format and dimensions for the iPad to work as a background. There are many background specific sites out there. Some have images available for free, while others are pay. Here's one called iPadWallpaper.org. Do an internet search for "iPad wallpaper" or "iPad backgrounds" and you will get a huge list of sites.
One great site, MacDesktops.com has fantastic images for the Mac. However, as I said earlier, you can still use these images on your iPad. There are two ways to get images on your iPad off the internet.
1. Through iPhoto. Download the picture to your computer and import it into iPhoto. Set the image up to be sent to the iPad through iTunes and it will appear in your photo library.
2. A quicker method is through Safari on the iPad. Find the image you want, tap and hold the image until a menu pops up. Chose "Save Image." The image will be saved to your Photos app.
Whether you use an app for a background, your photos, or find images on the internet; adding backgrounds to your iPad is a great and easy way to personalize your iPad for you.