Acer Aspire vs Asus Eee: Which is Better?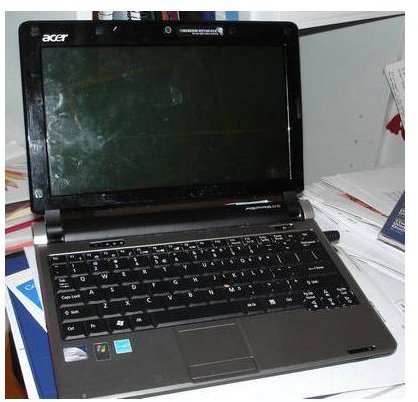 Acer Versus Asus
To compare the Acer Aspire versus the Asus Eee one should first start by looking at the two computer manufacturers that make each line of computer.
Acer is one of four computer brand names produced by the Acer Group. The Acer Group is a publicly traded company headquartered in Taiwan. The company sells computers in numerous countries around the world under the brand names Acer, Gateway, Packard Bell, and eMachines. In addition to the popular Acer Asprie line of netbooks, the Acer brand also makes desktop computers, mobile devices, and computer servers. Originally, Acer manufactured its own computers, but spun off its manufacturing group in 2000. Like most other computer brands, Acers are now assembled and manufactured by contractors.
Asus brand computers are manufactured by ASUSTeK Computer Inc, which is also headquartered in Taiwan. The company was founded by former engineers from Acer. In addition to its ASUS line of computers, ASUSTek also manufactures components for other leading computer makers such as Apple, Dell, and HP. Unlike Acer, Asus continues to manufacture its own computers.
Acer Aspire vs Asus Eee
Both the Acer Aspire and Asus Eee computer lines are known by many for the numerous models of netbooks associated with each brand. However, both companies have sought to leverage the value of their brand names by producing other computer types with the name.
The original Asus Eee PC was a netbook computer running Linux and a solid-state hard drive. These days, Asus uses the Eee name on numerous computers and computer related products. Taking its small minimalist concept to the desktop, Asus even offers a EeeKeyboard PC which contains the entire computer system within a keyboard. (It does need to be hooked to a monitor, projector, or TV.) Other recent releases include an Ebook Reader called the Eee Reader, and a digital notepad called the Eee Note. An upcoming challenger to the iPad will be called the Eee Pad.
Likewise, Acer continues to offer several varieties of Acer Aspire netbooks and Acer Aspire laptop computers. In addition, the company currently offers two desktop computers under the Aspire name as well, the Acer Aspire X3 and Acer Aspire M3. Unlike Asus, however, Acer seems content to let the Aspire moniker be used on just computers.
Image courtesy of ArcticLlama Freelance Writing.
Which Is Better Acer Aspire or Asus Eee
Acer and Asus target similar markets and niches such as professional netbook users. As such, comparisons such as this one are inevitable. However, to answer the question which is better, Acer Aspire or Asus Eee, is complicated by the numerous models offered in both lineups and their widely varying target markets. Comparing an ultra-portable Acer Aspire netbook to a fully loaded Asus Eee PC, for example, is an exercise in futility, with the "best" computer being entirely dependent on whether or not you need to be able to move around with the computer.
A recent report on laptop reliability from warranty company SquareTrade concluded that Asus laptops were among the top two most reliable. However, the report also suggested that higher priced machines were more reliable than lower priced machines across all brands, suggesting that maybe you really do get what you pay for.
Much like the mobile phone marketplace, the best netbooks are often the ones that were most recently released, with the newest ones adding features and options that make the older ones look obsolete. Both companies offer similar warranties on similar products and have similar reputations within the computing industry. Savvy computer shoppers should investigate both brands and look for the option that best fits their needs.
The Acer Aspire lineup of netbooks tends to be lower priced than similar Asus Eee netbook models. For example, the list price for a 10-inch Acer Aspire One D255 ranges from $238 to $399, while a 10-inch Asus Eee PC 1015 netbook lists in the $400 range. Cnet gives both systems good ratings. Users looking for the lowest priced netbooks and laptops should consider going with the Acer Aspire lineup. Users looking for higher reliability at a slightly higher price point should consider the Asus Eee netbook.