How to Solve Common iPad WiFi Problems You May Encounter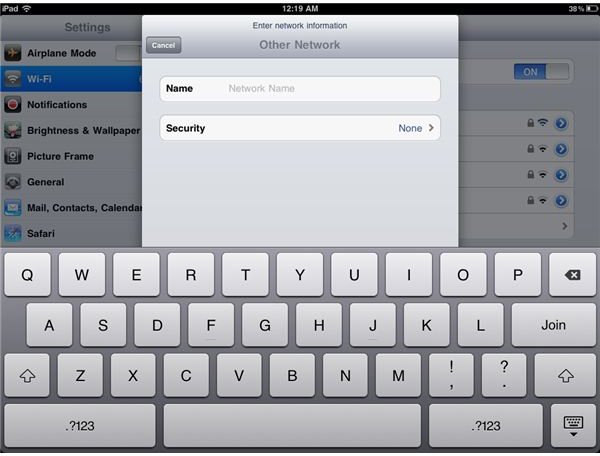 Going Wireless
Half of the iPad models are Wifi connection only, and the ones that do have access to a 3G network have a relatively small amount of internet data allowance. What this means is that an active Wifi connection is fundamental to iPad use and any iPad Wifi problems can bring use to a hault. Here are a few of the more common iPad Wifi problems that can occur and some ways to troubleshoot them.
Cannot Find Wifi Network
Some of the most common iPad WiFi problems that you are going to find are related to finding the actual Wifi network itself, not the functionality of the iPad. If you are finding that you are not seeing a WiFi network you know is broadcasting then it may not be
properly broadcasting. This should be checked before trying any iPad troubleshooting.
When you you go into the WiFi Networks page in the iPad Settings you should see all the networks in the areawhether or not they have security passwords. If you are not seeing the one that you are looking for then you will want to select the Other option at the bottom of the available list. This will bring up a prompt asking you what the Network Name is, as well as what security feature is set to it. Your iPad will look for your Wifi network specifically and connect if it is found.
No Internet Connectivity
Going through the standard steps for connecting to a Wifi network on your iPad does not always ensure that you have immediate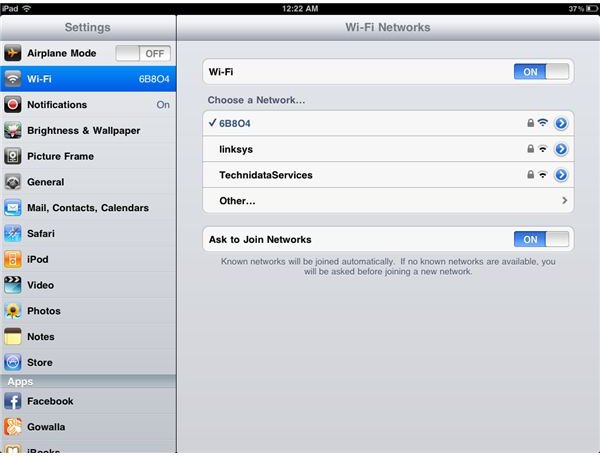 Internet access. It is not uncommon to find that once your Wifi network connection has been established you still lack Internet access. If you have completed the connection process including the entry of the username and password, go back into your Wi-Fi Networks page and make sure that there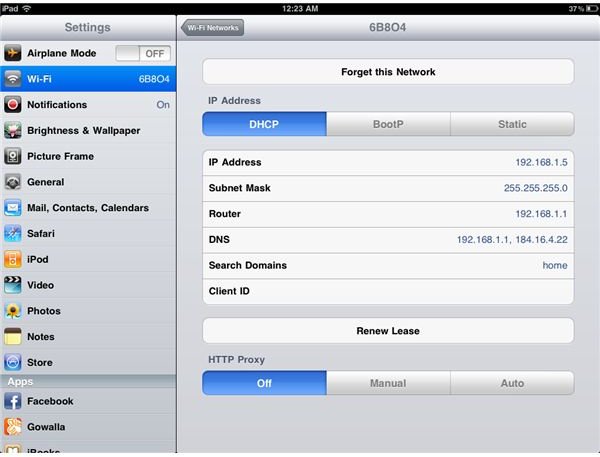 is a check mark next to the network you wanted.
If this check mark is in place and yet your connection is not working it is likely that this iPad Wifi problem is being caused by an incorrect password. To troubelshoot this issue on your iPad you will then select the small rightward turned arrow at the far right end of the network name. This will bring you to a screen specific to that network connection with information about it like IP Address, Subnet Mask, Router, and DNS. At the very top will be a button option that says "Forget this Network." Go ahead and select this, which will remove the "checked" connection to the network. Now go back to WiFi Networks, select that network again, and enter the password correctly.
Resetting Network Settings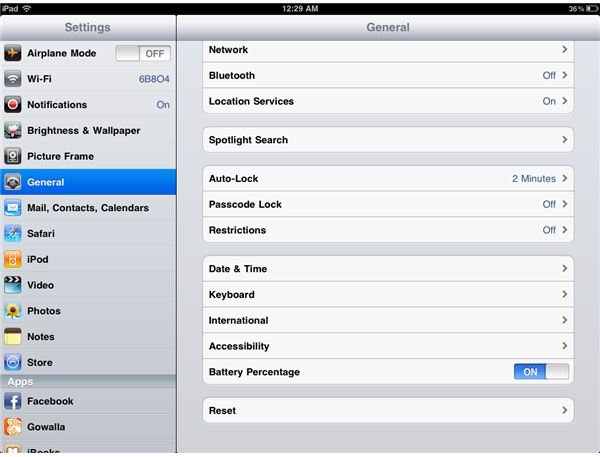 You may find that you want to bring all of your Network settings back to square one, especially if you h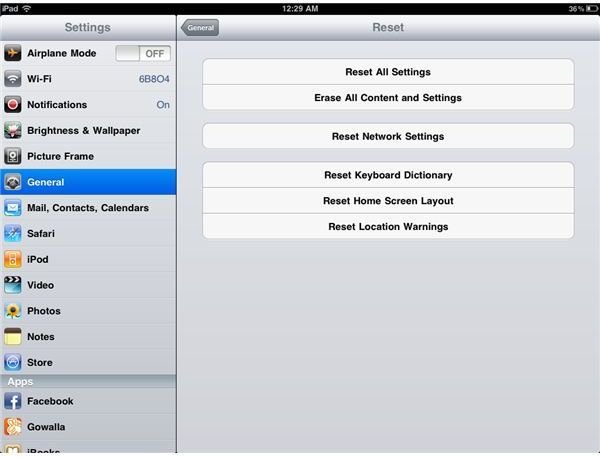 ave been connecting to a number of Wifi networks that are unsecure and putting your iPad at risk when nearby. To do this just go into iPad Settings and down to General, which is below Picture Frame and above Mail, Contacts, Calendars. Go to the very bottom option in General, which is Reset. In the Reset page you will see a few blocks of options, and in the very middle will be Reset Network Settings. This will also reset any VPN connection you had set in your Network settings.